Do LaB Brings the Bass for the 15th Anniversary Coachella 2019 Lineup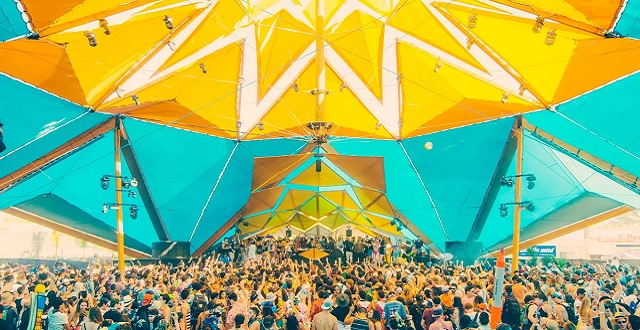 Besides unpredictable, nerve-racking college basketball games, March Madness also welcomes the reveal of the Do LaB lineup; the artistic, electronic music stage at Coachella. And so today, it was announced that the headliners for the free-form stage will include mixmaster DJ Nu-Mark, beat-master Mr. Carmack, electronic group Floozies, along with electronic pioneer Pete Tong playing b2b with a TBA special guest. As expected, yet always difficult to predict, additional surprise guests typically perform each evening.
The Do LaB stage features plenty of pleasure for desert dancers, in the form of shade, water spray guns, and super bassy beats. Noteworthy Weekend One artists include Oakland-based multi-genre group Dirtwire, experimental act Bleep Bloop, and The Funk Hunters. Weekend Two features a few Dirtybird members in the form of Justin Jay and Escapade (which is Walker & Royce + Ardalan), along with nu-disco maven Cassian. Who are you most excited to see?
See the full lineup for both weekends below.
Weekend 1: Friday, April 12th – Sunday, April 14th
Bleep Bloop
D1BBS
Dirtwire
Dom Dolla
Dombresky
Dorfex Bos
Edlerbrook
Emmit Fenn
Evan Giia
Ford.
The Funk Hunters
Golden Features
Latmun
Little People
Memba
Mr. Carmack
DJ NU-Mark
Pete Tong B@B Special Guest
RY X (DJ Set)
DJ Seinfeld
Stavroz Live
VNSSA
Yung Bae
Weekend 2: Friday, April 19th – Sunday, April 21st
29 Palms
A Hundred Drums
BAYNK
Cassian
Dance Spirit
Eagles & Butterflies
Escapade (Walker & Royce + Ardalan)
The Floozies
Henry Pope
Holly
Justin Jay
KMLN
Lastinglings
Lost Desert
Lou Phelps
LSDream
Madam X
Mersiv
Patricio
Shawni
Shlump
Sonny Fodera
RELATED: Full Coachella 2019 Lineup Announcement feat. Childish Gambino, Diplo, Tame Impala, Ariana Grande