Rock 'n' Roll Half Marathon Celebrates Music and Fitness with Iconic SF Landmarks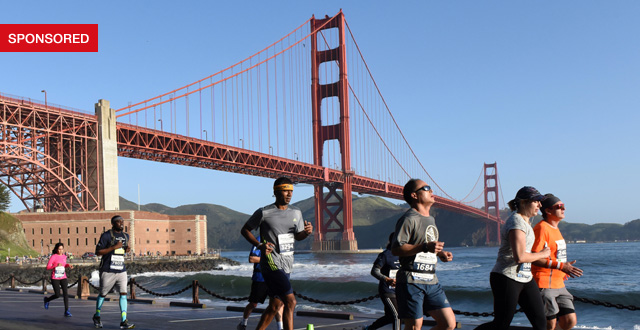 For those that like to rock, this run is for you. The United Airlines Rock 'n' Roll Half Marathon San Francisco returns to San Francisco's waterfront April 7, pairing the city's iconic beauty with a foot race that delivers an awesome soundtrack.
Living up to its name, the Rock 'n' Roll Half Marathon keeps the volume and energy up from start to finish with live music and musical surprises throughout the 13-mile race. Was that an Elvis sighting on the course? It could happen!
"It's like a 13-mile block party," says Alex Smith, spokesman for the half marathon.
The event is also one of the only half marathons that crosses the Golden Gate Bridge – a bucket-list opportunity for competitive runners and casual fun-runners, alike.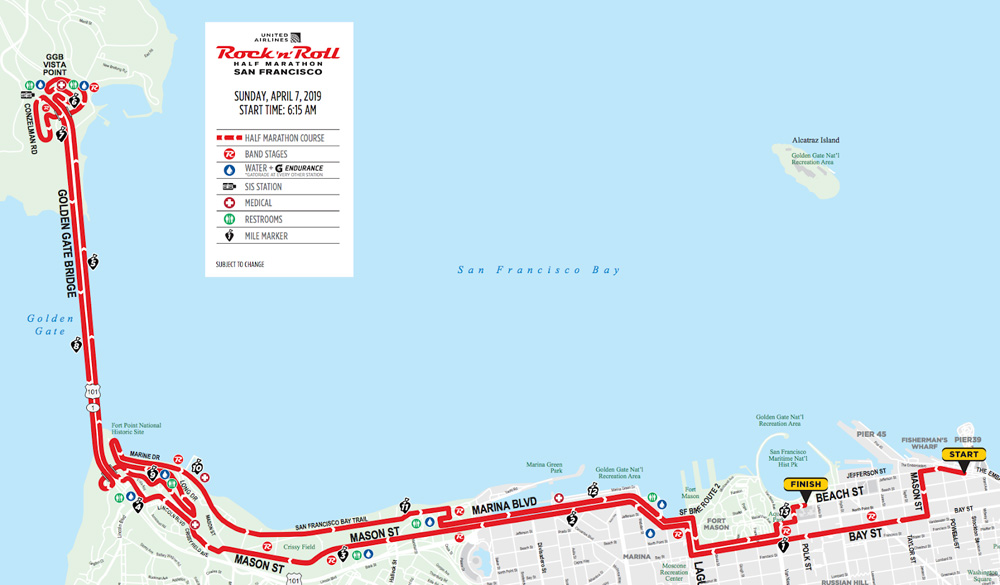 The boutique race is expected to draw about 7,000 participants, offering an opportunity for a fun and festive run, but without massive crowds that can be hard to navigate.
New for this year, the race will start at an indoor area on Pier 35 with live music to get runners pumped up at the starting line. The course will continue along Bay Street, the Marina Green and Crissy Field before crossing the Golden Gate Bridge and returning to the finish line near Ghirardelli Square.
After snagging a free beer and a piece of Ghirardelli chocolate at the finish line, runners can enjoy more live music, food and drinks at a post-race party. Registration also includes a custom-designed medal for finishers featuring San Francisco landmarks from the course and a custom race T-shirt.
Get ready to rock and Register now to join the event with coupon code BUCKET10 for a special discount for SF Station readers.
Want to take the show on the road after the San Francisco race? Runners can also sign up for half marathon events later in the year in San Diego, Seattle, San Jose, and numerous other cities around the world.
San Francisco Rock 'n' Roll Half Marathon Details
Date: April 7
Course length: 13.1 miles
Starting line: Pier 35
Finish line: Beach Street near Ghirardelli Square
Start time: 6:15 a.m.
More info: https://www.runrocknroll.com/en/events/san-francisco/the-races