Bruce Bochy Says 2019 Will Be His Last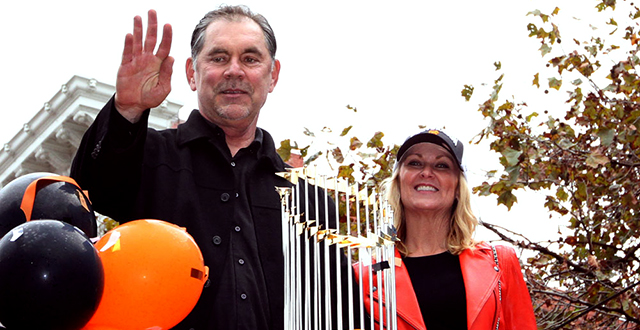 It seems as if Bruce Bochy's been the father of Giants' baseball forever. Yet it's only been a decade or so that he's been the manager of the San Francisco Giants; April begins his 13th for the Giants. In that short period of time, San Francisco has gone from a city that had never experienced a World Series parade, to one that's done it three times. And Bochy, the former catcher, has been the constant; an "awe shucks" guy who seemingly maneuvered the highest pressure games to his liking, amping up the intensity to the point of TORTURE – sac fly, hit & run, infield single. With clutch, strategic play and great pitching, what didn't kill the Giants, almost always broke the opponent.
Some day, there'll likely be two more announcements regarding Bochy; one commissioning a statue at Oracle Park in Bochy's honor and a few years down the road another, announcing his well-deserved place in Cooperstown.
"I've managed with my gut. I came up here in 2007 on my gut. So it's a gut feeling it's time," Bochy said. "It's been an unbelievable ride. There's so much in there to be grateful for, with the players, the city, the fans, my ride here. It's time. I'll stay in baseball and do something."
While it's sad hearing that "Boch" will no longer be making the calls for the team in orange and black, it's a natural ending: his current contract ends this year, the teams is rebuilding, and he's dealt with health issues over the past few years. So, in this way Bruce Bochy makes this announcement on his own terms and leaves a hero to Giant's fans who will always be appreciative of all the amazing memories.