21 Free Mardi Gras Fat Tuesday Parties Coming to the Mission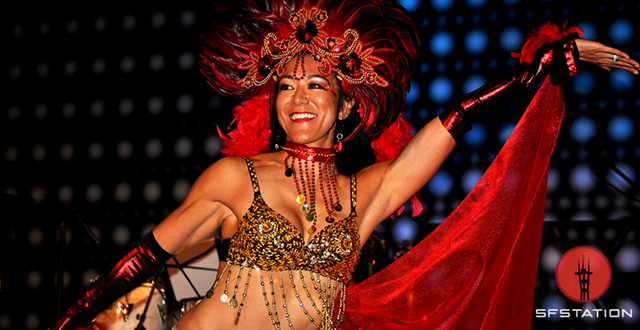 Carnaval San Francisco is hosting 21 different Mardi Gras Fat Tuesday celebrations across the Mission District on Tuesday, March 5th.
From 6-10pm, you can enjoy live samba drummers and dancers winding their way through the party; and lively music from salsa and soca to cumbia and rumba. The parties are free and open to the public with an RSVP. Attendees are encouraged to wear costumes, masks and beads. It starts at Mission Street Sports Bar and then hops from venue to venue. Participating venues include Blondie's Bar, Laszlo, Make-Out Room, Cha Cha Cha, Bissap Baobab, Zoe's Bar and Restaurant, among others. A map will be uploaded to the Carnaval website closer to the event.
Performing at events will be Carnaval San Francisco parade contingents Aquarela Samba Dancers, Rising Rhythm Dance Company, Loco Bloco, Comunidad Yucateca, Latin Jazz Youth Ensemble, and Batala.
A portion of the sales from these parties will be donated to CANA, a 501(c)3 nonprofit organization that funds much of the artistry behind the main Carnaval San Francisco parade and festival. The 41st Annual festival and grand parade take place over Memorial Day weekend; where more than 60 different contingents showcase the spirit of Latin American and Carribean culture.