Kid Koala Brings Graphic Novel to Life with Puppeteering, Miniature Sets at SFJAZZ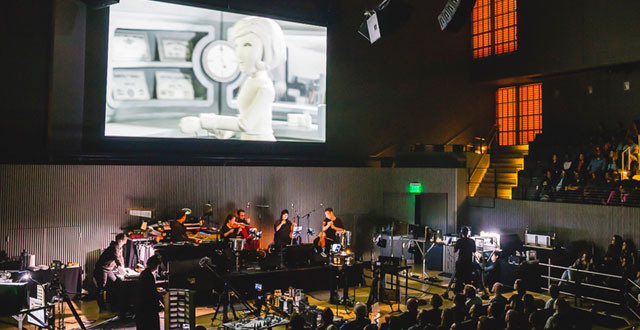 Montreal's beloved DJ, composer, and music producer Kid Koala is no stranger to eclectic showcases, having worked with the likes of Radiohead, Björk, and Gorillaz, to name a few. So it's no surprise that he's decided to bring together a few of his varied passions with Nufonia Must Fall, a filmed live performance that brings to life Koala's graphic novel of the same name.
This innovative performance coming to SFJAZZ's Miner Auditorium in February 2019 will include puppeteering broadcast live on screen, accompanied by a menagerie of musical sounds including piano, strings, and electronic instruments. The titular tale, directed by Oscar nominee K.K. Barrett, follows a lonely, nearly unemployed robot who loves music just as much as he loves love.
This exciting feat of puppetry and performance is not to be missed.
Kid Koala's Nufonia Must Fall
Wednesday, February 6th – Sunday, February 10th
at SFJAZZ Center, Miner Auditorium
201 Franklin Street, San Francisco, CA 94102
General Admission $15.00