La Cocina Street Food Festival is a Celebration of Female Chefs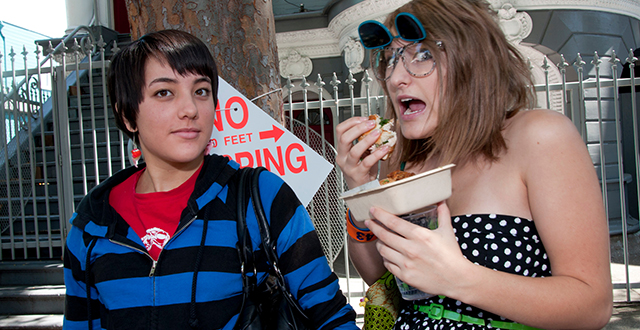 La Cocina, the non-profit that helped launch the careers of Nite Yun and Heena Patel, is throwing its annual street food festival this weekend.
The lineup is women-centric, with 90% of the participants representing the Bay Area's community of female chefs. The festival poses some difficult choices, as there are over 30 vendors featuring delicious goodies. So be selective!
Reem Assil of Oakland's Reem's and Dyafa will be serving her famous Pali Cali Man'oushe (flatbread with sumac-braised chicken) and Batata Hara (fries with garlic oil and Aleppo pepper), Yun, whose restaurant Nyum Bai just made it into Bon Appetit Magazine's Best New Restaurants in America list, will offer her singular lemongrass skewers, and Fernay McPherson of Minnie Bell's Southern Movement, a new vendor at the Emeryville food market, will feed the crowds her unforgettable rosemary fried chicken.
Ready to discover a new flavor? Among the newcomer vendors, you'll find Katletki, a catering enterprise solely dedicated to a unique Russian spin on meatballs, traditional Syrian food from Old Damascus Fare, soulful sandwiches from Pinky & Red's, and tamales from La Guerrera Kitchen.
La Cocina Street Food Festival
Saturday, October 13th, 11am – 7pm
The Powerstation, 420 23rd Street
Tickets are $6 in advance, $10 at the event