Bi-Rite Café Kiosk Makes it to Civic Center Plaza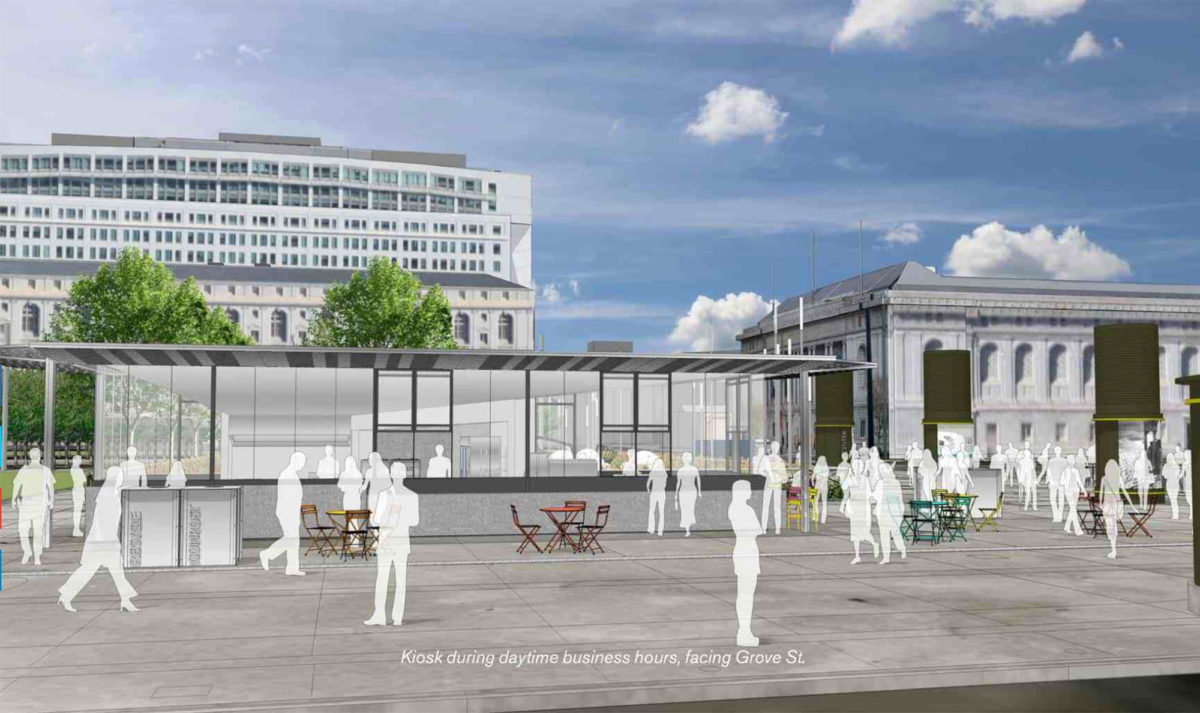 On October 24th, the landmark market, Bi-Rite<, will open a new café kiosk in Civic Center Plaza. Bi-Rite approved food and beverages will be priced for every budget and the location adjacent to The Helen Diller Civic Center Playgrounds will make it a convenient gathering spot for workers and visitors alike.
"Creating community through food is why we exist," shares Sam Mogannam, second-generation owner of Bi-Rite. "And we're honored to be asked to be a part of the fun and togetherness that this project is going to create in the heart of the City."
Bi-Rite first opened in the Mission District in 1940. The Mogannam family have been the market's owners since 1964. With the influence from one of the sons, Sam who's a chef, restaurant-quality food first became available for take-out. And with the Bi-Rite Creamery, they branched out with amazingly creamy ice cream and yummy treats. Their organic farms in Sonoma, Placerville, and San Francisco will provide the fresh fruits and veggies.
"There is no actual interior space at the Cafe. Ordering will take place at a window and seating will be outside, true cafe-style. The immediate outdoor area around the Cafe will be our space, and our team will create a casual and fun eating experience. We've also been very intentional about making our menu different than what you may find at our Markets. You may spot a few familiar items but for the most part, it will be a completely new Bi-Rite eating experience, backed by our long-standing pillars of personal service and responsible, tasty food. We're also really excited to unveil our coffee program, in partnership with Sightglass Coffee, something that's brand new to the Bi-Rite Family of Businesses. Learning the art of pouring a perfect cappuccino has been a lot of fun!"
Bi-Rite Café Kiosk
Opening: October 24th in the Civic Center
Hours: Monday – Friday, 7am-5pm; Saturday — Sunday, 10am-4pm
Location: Corner of Grove and Larkin Streets
Other Bi-Rite Locations: 3639 18th Street and 550 Divisadero Street in San Francisco.
Related Article:
https://biritemarket.com/feast/stories/story-title/?mc_cid=ace871abfd&mc_eid=1714c14d74
Photo Credit: Images from WRSN Studio