Heron Arts Explores Nordic & American Cultural Identities in Upcoming Group Exhibition 'Illuminate'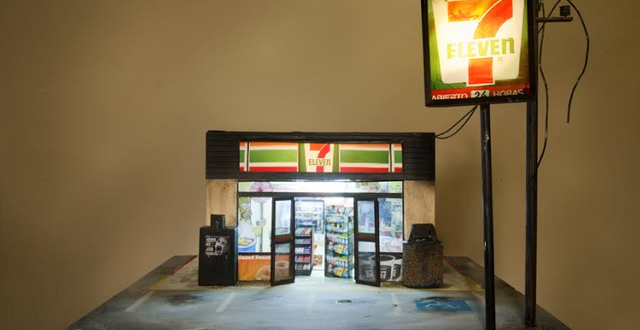 On Saturday, September 22nd,  Heron Arts will open its doors to "Illuminate," a group show exploring the significance of multiculturalism amidst a world of continuously shifting borders.
Opening night debuts work from fourteen Nordic-bred and local artists, with new and original works spanning photography, painting, sculpture and installation. As well as a special live performance by Swedish-Kenyan musician and DJ Beldina Malaika.
Each camp of artists seek to answer fundamental questions regarding place and how we define ourselves as a culture. Strikingly removed by tradition, yet comparable in many respects, they reveal how political and social developments have come to define aspects of their society in similar and contrasting ways.
The show is curated by Heron Arts Director Tova Lobatz and Danika Maia, who spent several years in Denmark working with Nordic/Scandinavian artists.
"I wanted to focus on the concept of cultural identity, mostly because it had been on my mind as we struggle with it here and abroad. I started wondering what creates nationalism and pride to one's homeland," said Lobatz.
"I also think Nordic culture was interesting to me because I have such a definitive idea of what it looks like—who doesn't think Ikea and Swedish design? I was curious to explore that and see how it might differ from those stereotypes and then see how ultimately we're all very similar in the end." 
If you've ever been asked where you're from, then you're no stranger to the curiosity around cultural identity. Stereotypes are a persistent phenomena in our daily lives, regardless of the importance we give them.
We often find ourselves attached to second-hand information we've gained from the media, books, or people we've met. We make assumptions about who we are because it's safer than crashing headfirst into the conclusion we can be inexplicably complex creatures.
"I don't think it's about the questions you ask, it's more important to remember to listen, nowadays people are so busy that no one really listens or takes in all the information they are given," said artist Nicoline Aagesen.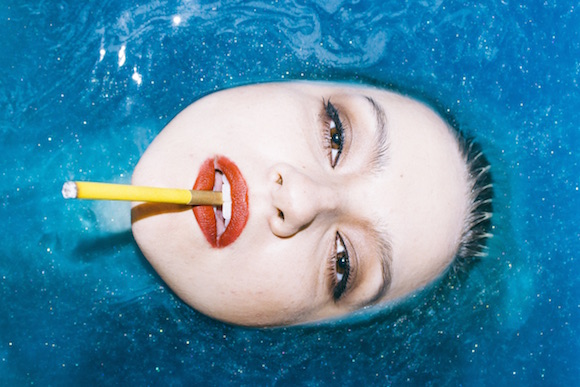 Photography by Nicoline Aagesen 
"Illuminate" hopes to demonstrate how many come to internalize, and often reject, overarching cultural norms reinforced in one's homeland.
Swedish American artist Michele Pred uses sculpture, assemblage, and performance to uncover feminist themes such as equal pay, reproductive rights, and personal security.
"I chose purses, in part, as a way to amplify today's powerful language of response and resistance to Trumpian vitriol. I also sought to highlight women's modern economic power and the possibilities for change that come with it," said Pred. "For me, the use of purses from the mid-twentieth century also calls back to that critical era in the women's movement and reminds us how much power we can have to effect meaningful change."
LA-based DJ Beldina Malaika, a dedicated champion of the multicultural experience and a multitalented musician, established her connection to the Bay Area upon collaboration with Childish Gambino on "Not Going Back" in 2011. Her rousing vocals mix together popular alternative Nordic hits to lay a framework for the show's theme.
Featured artists include: Chad Hasegawa (SF), Michele Pred (SWE/SF), Jenny Wantuch (SWE/SF), Jud Bergeron (SF), Kelly Ordin (OAK), Jenny Sharaf (SF), Nicoline Aagesen (DK/HK), Tracey Snelling (OAK), Julia Houe Sorensen (DK/SF), Casey Gray (SF), Messy Beck (SF), Katharina Stenbeck (SWE/LA) and Eirdis Ragnarsdottir (ICE/HK/NYC).
Heron Arts
7 Heron Street
San Francisco, CA
"Illuminate" will run from September 22-October 20th at Heron Arts. The Opening Reception on Saturday, September 22nd, runs from 7-10pm and is free and open to the public. 
5th Annual International Juried Plastic Camera Show, alternative, artist, best, Childish Gambino, Culture, daily show, Diversity, event, Exhibit, Free, gallery, heron art, IDENTITY, installation, interactive, music, Nordic, October, photograph, photographer, Public, reception, San Francisco, Saturday Night Live, September, show, sunday, Swedish, vocal