Robin William's Visage Graces Market Street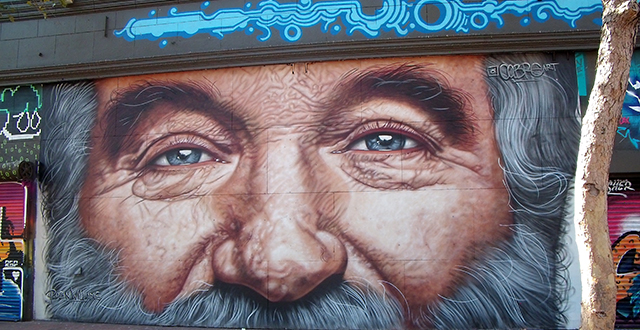 An Argentinian artist named Cobre spent five days creating a dramatic mural of the actor-comedian Robin Williams. The work is Cobre's homage to the talented man most of us loved for his ability to hilariously improvise off of seemingly any subject. Williams brought tears of joy to the world, and what stands out about this mural are those shining blue eyes; glassy, aged, and wise.
The mural is on the front of the former Hollywood Billiards building at 1036 Market Street, between 6th & 7th.
Check it out while you can, because, unlike our enduring love for the man, who knows when this wonderful work of art will be gone.