SF Symphony's Film & Concert Series Continues into the Fall/Winter with these Six Movie Favorites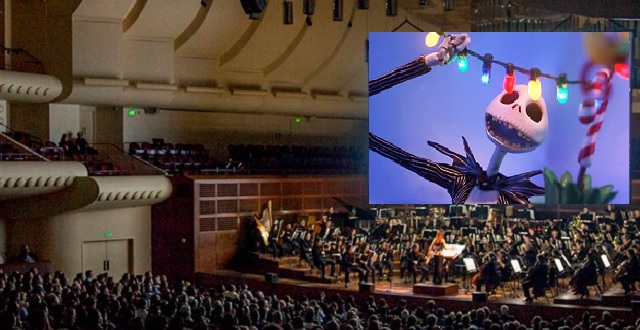 For five consecutive months, beginning this November, the San Francisco Symphony will host a new lineup of special evenings, combining movie classics and the orchestra. Films, both new and old, will be projected on a 60-foot screen above the symphony who will be performing the film's soundtracks in real-time.
For the Fall and Winter season, the films on the 2018-19 schedule will include Jurassic Park, The Nightmare Before Christmas, Love Actually, Mary Poppins, La La Land, and Close Encounters of the Third Kind. For more information about the films and ticketing information, please visit the Symphony's Film Series website or click on the links below. Tickets start at $60 and there are multiple dates for each show.
Jurassic Park (conducted by Constantine Kitsopoulos)
Thursday, November 1, 2018 at 8pm
Friday, November 2, 2018 at 8pm
Saturday, November 3, 2018 at 8pm
Tuesday, November 6, 2018 at 8pm
The Nightmare Before Christmas (conducted by Ted Sperling)
Friday, November 30, 2018 at 8pm
Saturday, December 1, 2018 at 8pm
Thursday, December 6, 2018 at 8pm
Love Actually (Conductor: TBD)
Tuesday, December 11, 2018 at 7:30pm
Wednesday, December 12, 2018 at 7:30pm
Mary Poppins (Conductor: TBD)
Saturday, January 5, 2019 at 8pm
Sunday, January 6, 2019 at 2pm
La La Land (Conductor: TBD)
Wednesday, February 27, 2019 at 8pm
Thursday, February 28, 2019 at 8pm
Close Encounters of the Third Kind (Conductor: TBD)
Friday, March 1, 2019 at 8pm
Saturday, March 2, 2019 at 8pm