From Woodworking, Clay to Macrame: 6 Spots to Hone Your DIY Skills in San Francisco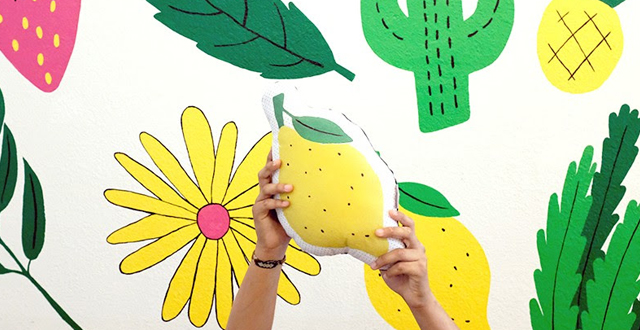 As summer nears its end, and the school year approaches, your adult self may feel a pinch of nostalgia—not for waking up early, but for learning something new. To feed the crave to explore and take on new skills, you can go big (how about that MFA degree?) or small, with a multitude of workshops and classes the City has to offer.
We found the nicest, friendliest spots in San Francisco to do just that—acquire cool skills, learn, and also walk out with a fun DIY project.
Gather
The adorable Hayes Valley boutique is a jewel box filled with treasures. On a weekly basis, the boutique offers a variety of creative workshops, like a natural dye workshop with avocado pigments, calligraphy, candle making, natural perfume creating, and more. Workshops are taught by a variety of local teachers, in an informal, you-do-you atmosphere. $40 and up.
541 Octavia Street
Jenny Lemons
Designer Jennie Lennick now has a permanent storefront in the Mission, where, in addition to her well-known printed clothes, you'll find a variety of creative, hands-on workshops. Choose from macramé, loom weaving (that's how you make those trendy wall hangings you keep seeing everywhere), flower arranging, candle making, embroidery, and much more—with most offerings perfectly suitable for beginners. $45-$95.
3043 24th Street
Wood Thumb
There's something primally and fundamentally satisfying about woodworking. Wood Thumb, the SOMA woodworking studio and workshop, offers many opportunities to engage with the material, through the experiences platform Verlocal. Guided by knowledgeable staff members, you'll learn how to make a triangular shelf, a cutting board, and even a wedge table. Take it home, decorate it, earn endless bragging rights. Classes start at $68.
173 Shipley Street
Brown Fox Calligraphy
In this small Hayes Valley studio, your dreams of having beautiful, enviable handwriting just might come true. The three-hour Modern Beginner Calligraphy workshop, by artist Brianne Knowles, will set you in an intimate group and teach you how to hold the pen, connect beautiful letters, and draw numbers. You may never become a calligraphy expert, but cute hand-lettered Thank You cards are pretty much in the bag after this. $183, including all supplies and light snacks.
171 Lily Street
Clay by the Bay
Whether you're a fan of the unforgettable Ghost scene or not, clay is never a bad idea; relaxing and sensual. It's a fun pastime, even if your bowl is misshapen. Clay by the Bay, the popular Nob Hill studio, offers serious two-day workshops by local artisans, as well as one-off classes, to twelve-week classes on everything clay. So you can basically take your new endeavor as seriously or as lightly as you like. From $95 for a single class.
1618 Pacific Avenue
Batch
In addition to being a carefully curated oasis of furniture, accessories, and design objects, Batch is a welcoming space where all sorts of creative explorations take place. Among the monthly workshops, you'll find wreath making and watercolor painting, perfume mixing, meditating and more—all in a calm, highly-Instagrammable environment. Workshops are published frequently, so keep your eye on their schedule for updates. $35 and up.
1648 Pacific Avenue