Dating App Bumble Creates an Offline Opportunity to Mix, Mingle & Self-Improve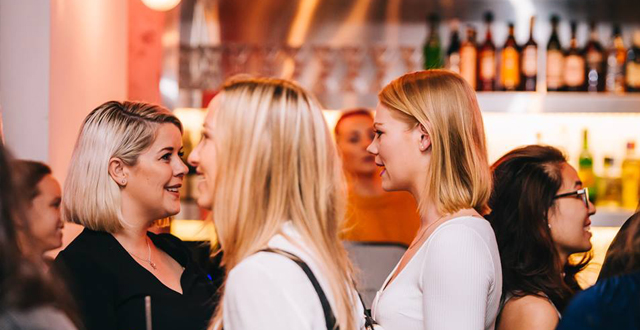 The upcoming Make the First Move event by popular dating app Bumble, isn't just about snapping pretty pictures in front of colorful backdrops, the experience is about taking action; socially, financially and wholly. Supported by Peerspace and taking place at Fort Mason on August 4th-5th, Bumble has created an opportunity to mix, mingle, and a chance to hear from a whole lineup of guest speakers.
The event had visited SXSW festival and Toronto previous to arriving here. Teamed up with local blogger Mandana Ansari of Girl & The Bay, the journey paid off when the original event, which was slated to happen at Le Marais bakery had to be moved, due to heightened interest. The festivities have since been moved to Fort Mason, a much larger space for attendees.
The two-day event will include plenty of activities; panel discussions, workshops on dating, branding, self-development seminars, entrepreneurship and social media marketing, and workout classes. Each day, workshops and speakers start on the hour from 11am to 3pm. All fueled by tasty bites, mimosas, and fresh-pressed juices. The best news, perhaps? It's totally free to attend, as long as you show your Bumble profile at the entrance. Needless to say, some real-world matchmaking and mingling is also part of the deal.
Make the First Move
The Firehouse at Fort Mason, 2 Marina Boulevard
August 4-5th, 11 am-5 pm, free. Tickets are available here.