Oakland Museum of California Takes a Deep Dive into Hip-Hop Culture & History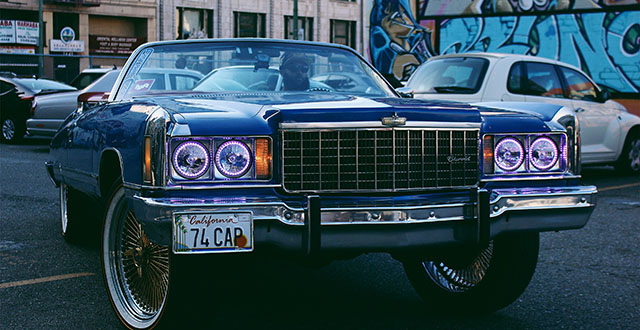 The Oakland Museum of California (OMCA) has identified hip-hop as one of the most influential cultural and social movements of the last 50 years and has made it the central focus of their upcoming exhibition. RESPECT: Hip-Hop Style & Wisdom, opening in March, takes a look at hip-hop in all its glory and in all its forms, from hip-hop worldwide to a zoomed in look at San Francisco Bay Area's unique contributions to its street art, fashion, breakdancing, and DJing.
The spectrum of hip-hop, from street culture to high-style living, has offered a creative outlet and a form of self-expression through music, dance, poetry, street fashion to high-end couture.
The exhibition's programming will bring together fell0w hip-hop enthusiasts through DJing, dance, and a number of interactive activities. It'll also be a chance to see a number of artworks, historic images, and rare artifacts, including a handwritten essay by Tupac Shakur and a 6×9 foot tapestry by renowned portraitist Kehinde Wiley (who was recently in the headlines for his presidential portrait of Barack Obama), and photographs of New York City in the '70s and '80s, documenting the early days of hip-hop, by Martha Cooper and Jamel Shabazz.
Through the voices of artists and experts, you'll hear why more than just its music has prevailed over the last 50 years and its power as a social and cultural movement.
RESPECT: Hip-Hop Style & Wisdom
The Oakland Museum of California, 1000 Oak Street (at 10th Street), Oakland
Member Preview Party: Thursday, March 22, 7:30–10pm
On view: March 24–August 12, 2018