2017 Movie Picks from Alamo Drafthouse SF Creative Manager/Programmer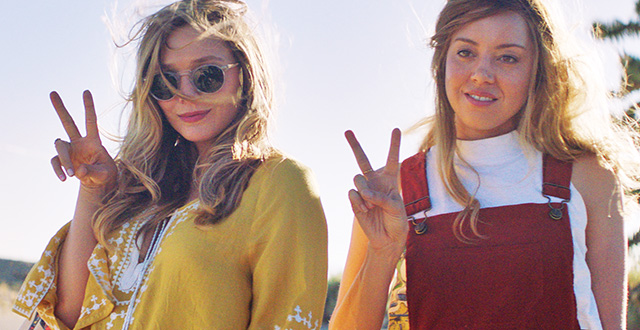 Mike Keegan is the Creative Manager/Programmer at Alamo Drafthouse New Mission. He is tasked with some pretty difficult movie decision-making on the regular—how to excite film buffs, introduce new audiences to cult classics, and create a film program that's fitting for a diverse San Francisco audience—all at the biggest mainstream theater in the Mission. So, as we look back on this year, past the latest Star Wars buzz, we wanted to ask Mike Keegan, what were his standout films of 2017?
Keeping in mind, his teen-movie-immersion days, combined with his now refined Bay Area movie tastes and knowledge, here are Keegan's top movie picks of 2017:
Top 3 (okay, 4) movies of 2017
Good Time
Personal Shopper
Killing of a Sacred Deer 
Ingrid Goes West
Personal favorite movie of 2017
Jim Jarmusch's Patterson
Favorite movie watched at home this year
Out On Bail (1989) – As Keegan obscurely sums it up,"It starts off like Dad Action First Blood and ends like Dad Action Mad Max. It's the kind of movie where a bad guy wears a tucked-in white t-shirt that says 'sex' on it. It's the kind of movie where there's a little boy who hasn't spoken since his dad ate a bullet. It's the kind of movie that makes life worth living!!!"
Guilty pleasure movie
"THERE IS NO SUCH THING AS A GUILTY PLEASURE! – That will be etched onto my grave."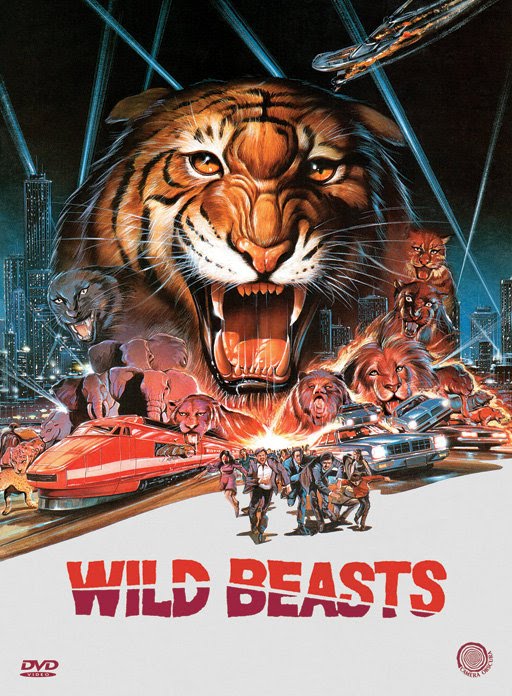 'Wild Beasts' Movie Poster
Following the Alamo Drafthouse's ongoing dedication to independent and lesser-screened films, Keegan's movie-customization takes place through the theater's Signature Series. Here's where you'll find that old school movie from high school that you've just been craving to see again on the big screen, or where seen-it-all film fans will find something that…well, even they might not have already seen.
Keegan says the Signature Series vary in each location, "For example, Terror Tuesday is completely different in Austin and completely different in Brooklyn, but titles will sometimes pop up a few months later in one of those cities, because we all talk to each other (A LOT) and are eager to share our respective audiences' reactions."
He uses his knowledge of the Bay Area to present a custom-tailored movie experience and admits, the New Mission location has its advantages. "We're really lucky to be in the Bay Area, as there are so many great film festivals here that bring lots of way-underseen films to the area, like SF Indie Fest."
As a movie fan himself, he personally attends a lot of these screenings.
His top movies screened at New Mission in 2017 were
Wild Beasts at Terror Tuesday
Final Flesh at Weird Wednesday
Heavenly Creatures at Cherry Bomb
The 9 TO 5 Movie Party
"It was also a true highlight to screen Chuck & Buck, which was a movie that roasted my mind in high school."
In fact, it could be that film's impact on him as a teenager led him to his role at New Mission today. As he puts it, "My movie infection became terminal in high school, when I fell in with some like-minded maniacs. One of my best friends was the youngest in his family by a wide margin, and for some reason his parents thought it would be totally chill to let him move into a basement apartment, unsupervised. It was just blocks from our high school, and it became the Ground Zero of unsupervised, uncensored movie mainlining."
It was like he was on a path that was just meant to be. "On a similar geographic tip, there was an art house five minutes away from my high school, and the same collection of mutants and I would go there every week to watch every movie that opened up. We accidentally got our minds blown, week after week! I ended up getting a job there as a parking lot attendant, and then I managed the place and booked midnight movies there."
Some people love to watch movies, some want to make them, and some want to curate and present them. To each his own. And the beauty is that even if our movie tastes are on opposite ends of the spectrum, we still share the known common thrill of enjoying a great movie.