Finalists Named for Three Major Art Projects on Treasure Island, Including Ai WeiWei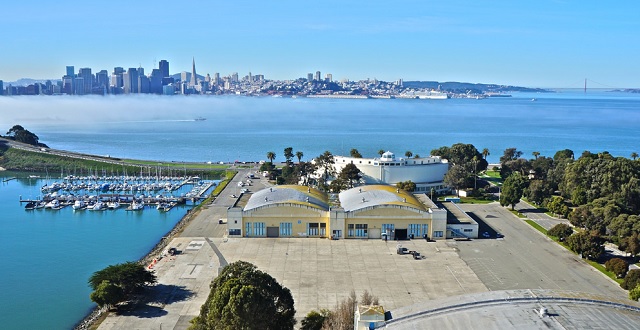 The San Francisco Arts Commission (SFAC) is directing and implementing the Treasure Island Arts Master Plan, which includes many major public art projects. Seven finalists and one alternate were recently selected to compete for the chance to develop artwork for three different locations on Treasure Island: Building 1 Plaza, Waterfront Plaza, and a new Yerba Buena Hilltop Park.
The shortlist of finalists includes Chinese artist Ai Weiwei, who created a popular multiroom installation on Alcatraz, and British sculptor Andy Goldsworthy, who built four works in the Presidio made from natural found materials. Other finalists are sculptors Chakaia Booker and Antony Gormley, American-Cuban artist Jorge Pardo, Japanese photographer Hiroshi Sugimoto, and Southern California-based visual artist Pae White. San Francisco environmental sculptor Ned Kahn was also named as an alternate. See below for a slideshow of their works.
Each artist will receive up to $5,000 to develop their proposals and each of the official works is budgeted at $1 million to $2 million. Proposals for artwork at the historic Building 1 Plaza, home of the old Navy administration building that has also been used as a museum, are at a budget of $1 million. Artwork for a new Yerba Buena Hilltop Park is budgeted at $2 million. Artwork located at the Waterfront Plaza, along the shoreline facing San Francisco, is likely to be closers to $2 million. Separately, a proposed ferry terminal is also being discussed for this Waterfront Plaza area.
A selection panel will present the recommendations this Wednesday at a San Francisco Arts Commission's Visual Arts Committee meeting. In terms of the process, the SFAC will make recommendations to the Treasure Island Art Steering Committee (TIASC) and the Treasure Island Development Authority (TIDA), comprised of five voting members. Based on the voting decision, final approval is required from TIDA.
The panel that selected the final artists consists of Arts Commission President JD Beltran; Janet Bishop, curator at the San Francisco Museum of Modern Art; Mika Yoshitake, curator at the Smithsonian's Hirshhorn Museum and Sculpture Garden in Washington, D.C.; Chris Meany, representing Treasure Island developer Wilson Meany; and Fei Tsen, president of the TIDA.