SF Sketchfest Lineup: Over 200 Shows, Including Ricky Gervais, Fred Armisen, Nick Kroll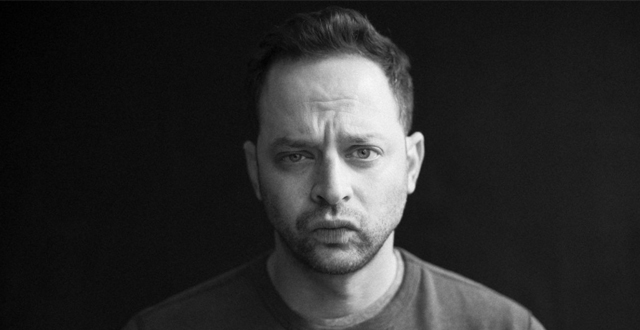 The 17th annual Sketchfest Comedy Festival returns to San Francisco in January with a long list of shows, including over 200 shows across 16 local venues and over 17 consecutive days. That's a whole hell of a lot of laughs, provided by comedians from around the world. Highlights from the 2018 lineup include in-person tributes to Ricky Gervais, Dick Cavett, Jane Lynch, Lewis Black, Danny McBride and Jody Hill.
From January 11-28 a diverse range of activities are set to take place, including sketch comedy, stand-up, alternative comedy to music, improv, films, tributes, live podcasts, workshops, and panel discussions.
November 30th Update: SF Sketchfest announced many more additions to the lineup, such as "SF Sketchfest Tribute: Lady Dynamite," "Stinker Lets Loose! Live!," IFC Comedy Showcase featuring Fred Armisen and Friends, Rachel Bloom & Friends, Spotlight on "Baskets" with Louie Anderson, Zach Galifianakis, Martha Kelly and Jonathan Krisel as well as The Voices of "New Looney Tunes."
December 18 Update: Even more acts have been announced for this year's festival, including:
Morzouksnick with Nick Kroll, Jason Mantzoukas, and Seth Morris
Spotlight on ABC's "Speechless" with Minnie Driver, John Ross Bowie, and Cedric Yarbrough
Harmontown with Dan Harmon and Jeff B. Davis
Speechless SF with Scott Adsit, Mary Holland, Maribeth Monroe
 Tickets are now on sale and the complete schedule for SF Sketchfest 2018 is available on the event's website.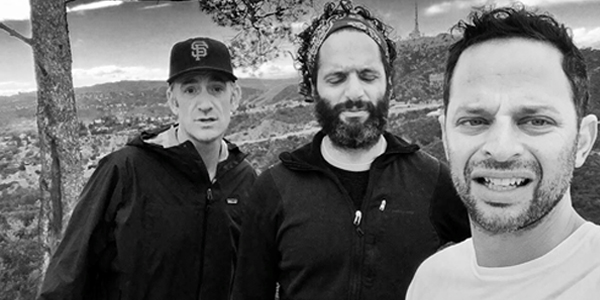 Morzouksnick with Nick Kroll, Jason Mantzoukas, and Seth Morris 
Audible, the world's largest seller and producer of downloadable audiobooks and other spoken word entertainment, is once again the official presenting sponsor of SF Sketchfest. Audible hosts more than 375,000 audio programs including comedy, audiobooks, short-form original content, news, and entertainment. IFC & Jolly Rancher also partnered with SF Sketchfest this year to present a special one-off showcase event on January 26. Audible will present live versions of some of their original comedy series at SF Sketchfest, including "Dr. Katz: The Audio Files," "The Rant is Due with Lewis Black," "Hold On with Eugene Mirman," "Hot Mic with Dan Savage," and "Story Party Live!."
SF Sketchfest will also, once again, team up with 826 Valencia, a nonprofit organization that provides free writing, tutoring and publishing programs to under-resourced students in San Francisco. This year, 826 Valencia will celebrate its 16th anniversary. As part of the official festival program, SF Sketchfest will host a benefit show called "Soundtracks Live," featuring scenes and live music from a classic 1980s teen comedy with actors.
826 Valencia, Founded by educator Ninive Calegari and author Dave Eggers, is made up two writing centers (a flagship location in the Mission District and a new center in the Tenderloin neighborhood) and three satellite classrooms in Buena Vista Horace Mann K-8, Everett Middle School and Mission School.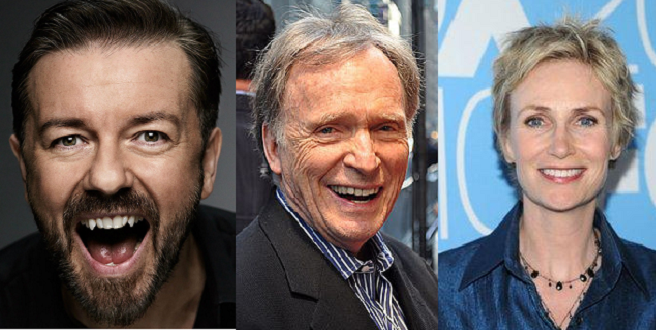 Ricky Gervais, Dick Cavett & Jane Lynch
Preliminary Lineup:
Ricky Gervais
Jane Lynch
Dick Cavett
Lewis Black
Danny McBride
Jody Hill
Paul F. Tompkins
Bill Burr
Pamela Adlon
Christopher Guest
Jeff Goldblum
Julie Benz
David Cross
Jane Kaczmarek
Lance Reddick
David Strathairn
Fred Willard
Laraine Newman
Peter Asher
Janeane Garofalo
Rachel Dratch
Pete Holmes
Thomas Lennon
Jack McBrayer
Eugene Mirman
Aparna Nacherla
Busy Philipps
Kevin Pollak
Rib Riggle
Michael Showwalter
David Wai
Sasheer Zamata
Broken Lizard
Cast Members from "Twin Peaks" & "Animal House"
Event tickets cost $15 to $50 and go on sale at 12pm on Friday, November 17. Additional SF Sketchfest events will be announced in the coming weeks.