Sketchpad Gallery & the Bruce Lee Foundation Present an Art Show Inspired by the Iconic Martial Arts Master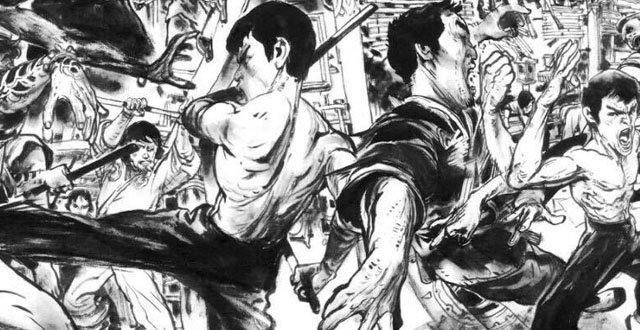 San Francisco's Sketchpad Gallery has teamed up with the Bruce Lee Foundation to present Spirit of the Dragon, a Bruce Lee tribute art show. Bruce Lee is a widely-known pop culture icon but the reason why he is so near-and-dear to so many goes way past the Hollywood films and lightning-fast Kung Fu moves.
Bruce Lee was a unique personality and a role model for many; youthful yet deeply philosophical, far beyond his years. He was openly accepting of diversity, welcoming students from all walks of life, no matter their race, age or gender. He pushed himself to grow, learn, and better himself every single day. He was tireless in spirit. He broke stereotypes. And he made Asian Americans, much like myself, feel like it was actually possible to be cool and Asian growing up in U.S.—and I'm sure I'm not alone in this sentiment as there are still so few Asian Americans represented in Hollywood.
"In his films, Bruce portrayed the underdog, overcoming seemingly impossible obstacles and discrimination. His philosophy, as well as his strikingly unique abilities, spoke to marginalized minorities around the world. He was, and still is, a cultural hero. These same ideals speak to audiences to this day." –Bruce Lee Foundation
Spirit of the Dragon is a celebration of Bruce Lee and the long-lasting mark he was able to leave, even with his early passing at the age of 32. And true to form, this show is expected to pack a serious punch. The lineup includes some pretty bad-ass artists—some with ties to art & culture industry heavy-weights like Marvel Comics, DC, IDW, Lucasfilm, Pixar, and Sony.
Artists in this show include Kim JungGi, Hyun Jin Kim, Nathan Anderson, Bagger43, John-Paul Balmet, Arvin Bautista, Jamie Borja, Dawn Carlos, Cryssy Cheung, Isaac Davis, Thomas Denmark, Jackson Dryden, Duke Duel, Emonic, Nikki Lukas Longfish, Dela Longfish, Steward Lee, Justin Bruce Lee, Ben Jelter, Kevin Kwong, Frank T Lin, Brian Kistler, Robotnicc, Dean Stuart, Lloyd Thompson, Dave Yee, Carolina Zeleski, Jeeyoon Park, Le Tang, Chris Koehler, and Gary Zhu.
Proceeds from this show will benefit the Bruce Lee Foundation, which provides student scholarships as well as martial arts training to at-risk and underprivileged youth.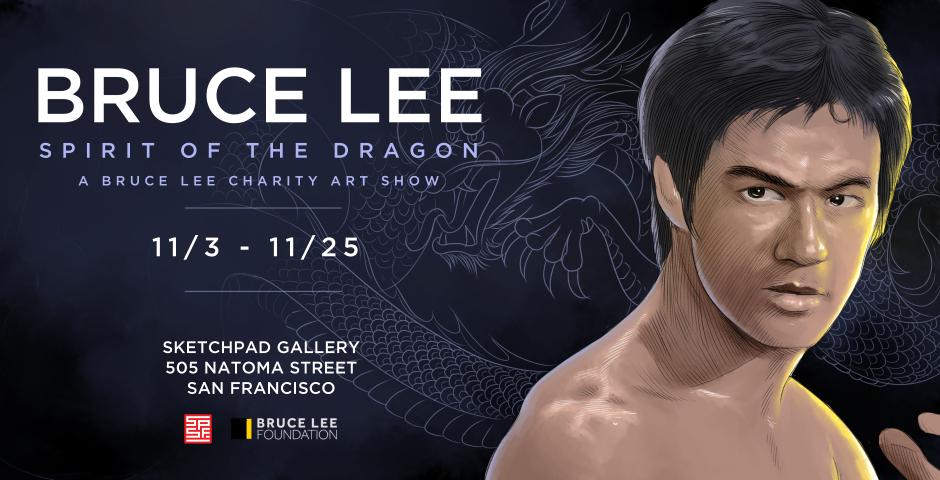 Sketchpad Gallery
Opening Reception, Friday, November 3rd, 6-9pm