SF Public Library Users Now Have Access to 30,000 Films via 'Kanopy' Streaming Video Platform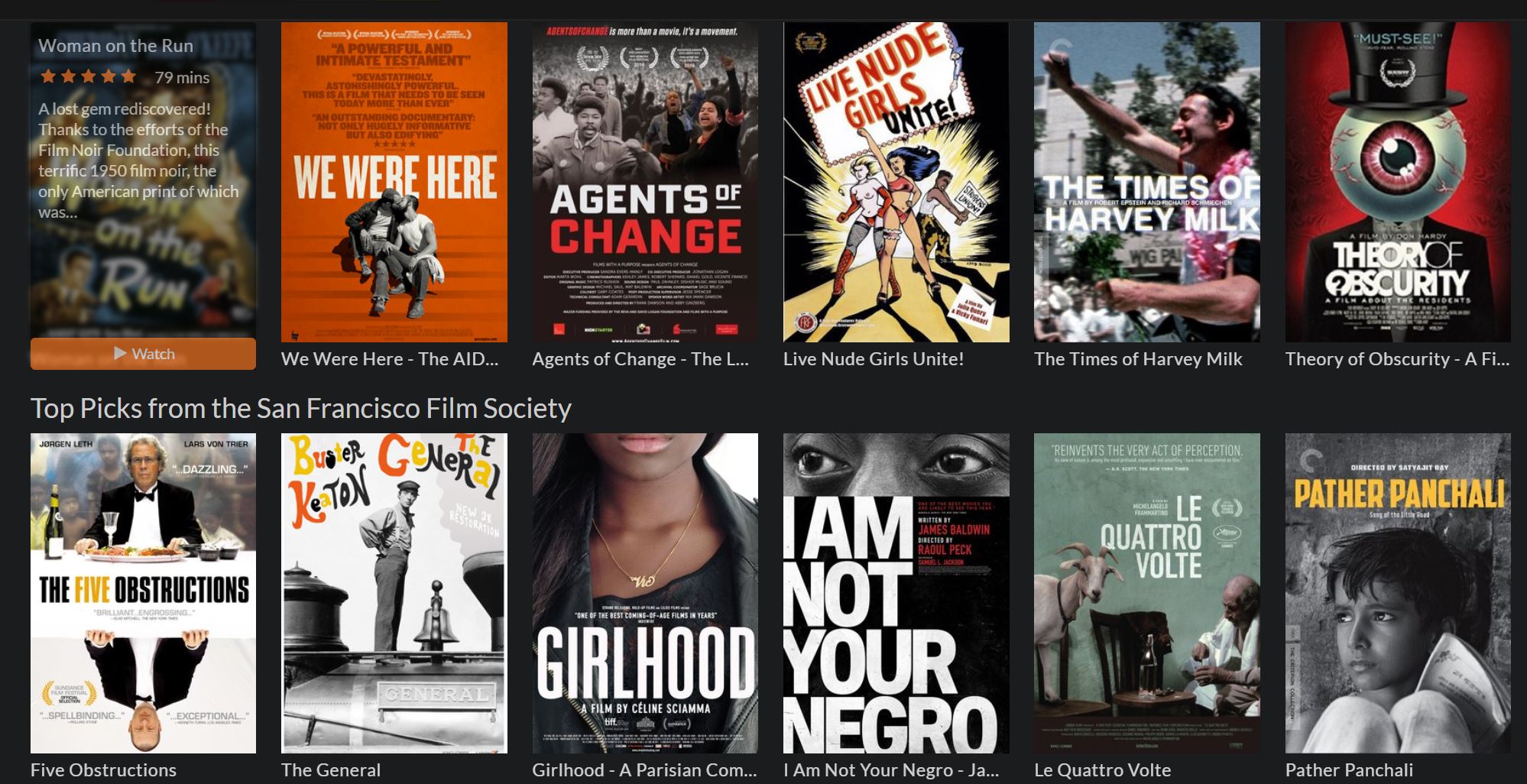 Just when you thought you've exhausted your Netflix list, for reals this time, there's a whole other on-demand video platform to indulge in…free of charge to SF Public Library card members. Kanopy's curated collection of more than 30,000 films, including movies and documentaries from award-winning filmmakers, film-festival picks, independent and classic film, world cinema, and critical favorites—all available via the SF Public Library.
Kanopy first offered their video platform service to Los Angeles Public Library users, followed by a launch on the east coast with the New York Public Library a few months back. Now today's launch of the program through the San Francisco Public Library marks Kanopy's third major team up. They've also expanded out to Phoenix, Brooklyn, Baltimore, Cincinnati, Grand Rapids, Boulder, Baton Rouge, Birmingham and Kansas City.
There are no commercials or fees for users, it's covered through the libraries. All users need is a library card to get started. There's also a San Francisco Bay Area film collection with a number of films about the San Francisco Bay Area, or featuring Bay Area filmmakers.
Don't have a library card? Don't fret. You can sign up online and pick up the card at one of their locations (that's the hardest part). Here's a look at Kanopy, let us know what films you'd recommend in the comments below.