Send Me SFMOMA Texting Project Shares Artwork in Exchange for Emojis & Keywords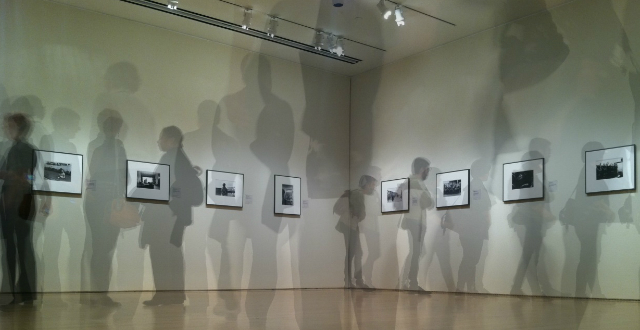 The San Francisco Museum of Modern Art (SFMOMA) recently updated a new texting service that delivers artwork to your smartphone based on a sent emoji or keyword.
To participate, text "send me" to the number 572-51, followed by an emoji or keyword—like a color, emotion, or type of art. In response, your phone will receive an image of an artwork from SFMOMA's large collection, as well as a caption with the artist name, artwork title, and year.
This new service has been very popular since it relaunched a few days ago. It previously launched last year but the tool used a 10-digit phone number and the service was so popular that wireless carriers thought the museum's service was spam.
Over 3,000 artworks have been generated via the service so far, which for reference is a larger number than a number of works currently on public view in SFMOMA. Only 5% of SFMOMA's entire art collection is currently on public view, so this is a great way to get a glimpse of hidden treasures. To showcase the museum's entire collection, the space required would be the size of an additional 17 SFMOMAs and visitors would need to walk the equivalent of 121.3 miles to see everything.
Keep in mind that the system has some bugs, so depending on the emoji or phrase, you may receive an error message instead of artwork. But overall, we thought this was pretty cool. Feel free to leave your findings in the comments below.