The Decadent Mac 'n Cheese Melt-Off Returns to Mission Bay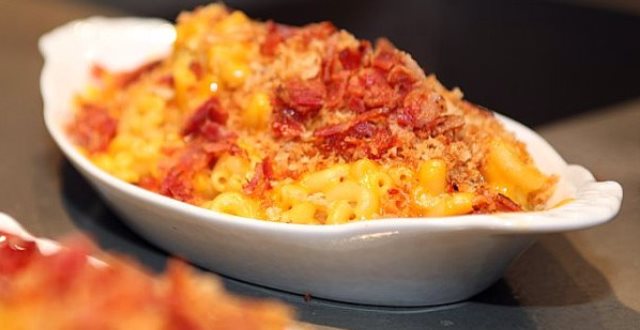 Cheeseheads, food truck fans, and beer aficionados looking for plans this weekend should consider attending the Mac 'n Cheese Melt-Off presented by SPARK, a community gathering space in Mission Bay.
Who will be the mac and cheesiest? Attendees can cast votes for the chancellor of cheese, the monarch of mac, and the king of queso. Seventeen trucks and pop-up shops from across the Bay Area will assemble this Sunday for SPARK's second annual Mac 'n Cheese Melt-Off.
Enjoy more than 20 mouthwatering mac and cheese specials at this epic, culinary showdown. Vegan, vegetarian, and gluten-free options will also be available. And, of course, craft beer (mac and cheese's #1 BFF) will also be in full force for the occasion.
Tickets cost $5 for general admission and $35 will get you admission with all you can drink craft beer. Admission is free for kids ages 10 and under. Dogs are also welcome.
Here is a sampling of just some of the food truck offerings:
– Jalapeno and Bacon Mac 'n Cheese & 5 Cheese Baked Mac 'n Cheese from American Grilled Cheese Kitchen
– Piggy Mac with Pulled Pork, Cowboy Mac with Beef Brisket & Smoked Mac 'n Cheese with Grilled Tri-Tip from Boneyard BBQ
– Mac 'n Cheese Bacon Jam Melt Sliders & Mac 'n Cheese Pulled BBQ Pork Lumpia from The Game Day Truck
– German Mac 'n Cheese Spätzle from Little Red Riding Truck
– Lobster Mac 'n Cheese from The Moonraker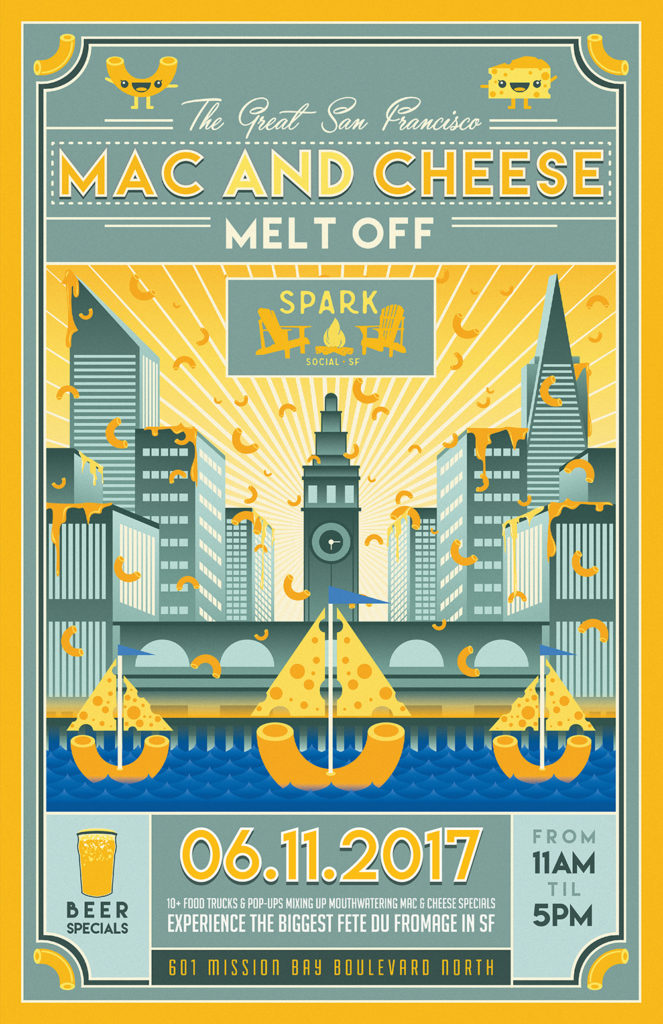 +++ Mac 'n Cheese Melt-Off
Sunday, June 11 from 11am-5pm
SPARK Social SF (601 Mission Bay Boulevard)