A Cannabis-Infused Boba Tea? Plus 5 Places to Satisfy Your Boba Tea Craving in San Francisco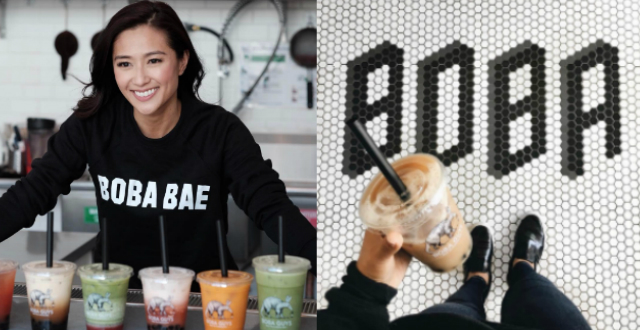 Wherever you turn these days, from Instagram to the city streets, you'll see boba tea. The traditionally Taiwanese bubble tea has taken San Francisco by storm this year, forming long lines from all around town. With totally new flavors and remixes on the classics, artisanal boba tea is now in its heyday.
Feel a boba tea craving coming on? Here's where to find the best boba beverages in town.
Boba Guys
The highly photogenic local chain, with its white tiles and dreamy drinks, have quickly gained a cult following as the Guys quickly expanded from Potrero to Hayes Valley to New York City. Wherever you decide to get your fix, the ingredients are top-notch—delicious milk tea with a variety of tapioca and jelly toppings, plus matcha lattes, homemade horchata and other refreshing delights.
These guys were also the first to create "Cannaboba," a THC-infused boba tea which was shared via Vice's video series, Bong Appétit. The idea was first introduced as an April's Fools Day joke which gained a ton of buzz. In April, Cannaboba was made for the show, making it a first of its kind. Whether this will ever be made available to the public, is yet to be determined. We'll let you know if we hear anything.
8 Octavia St.
3491 19th St.
429 Stockton St and other locations.
Teaspoon
The Teaspoon lists close to 20 delicious tea drinks, from black tea with lychee jelly to white grape oolong tea with crystal boba. Honey boba is also available, as well as taro chunks, 'popping boba' varieties and coffee jelly. It's easy to lose yourself in the selection, but you can always come back!
2125 Polk St
i-Tea
With two locations in the Sunset and the FiDi, i-Tea has the city covered with a selection of authentic and refreshing boba drinks. There are Japanese teas, jelly-topped teas, and milk teas. Of course, there's also the Puffle Cone, a decadent waffle version of a sundae!
253 Kearny St
2150 Irving St

Sweet a Little
Leave it to San Francisco to get the latest drink craze delivered right to your doorstep. Sweet a Little is a slick and tasty 'personalized' tea delivery service, promising thirst-quenching salvation in 30 minutes tops. Toppings vary from traditional agar and honey boba to the slightly more adventurous egg pudding and adzuki red beans. Group orders are also available.
Cuppa
A brand new boba venture in an unexpected location. Cuppa greets the residents of Glen Park with black and jasmine milk tea, smartly paired with spicy snacks like spam musubi, crab fries and chicken bites. Additionally, frozen yogurts and sandwiches are on the menu, in case real hunger strikes.
2810 Diamond St