This year, Cinco de Mayo conveniently coexists with surprisingly high temperatures. As the sun shines and folks are out and about, you might end up wishing you made some plans for the occasion. Cinco de Mayo, which was originally a celebration to commemorate the Mexican army's victory over France in 1862, has become an American holiday which widely celebrates Mexican-American culture. With that said, a number of local establishments will be offering their own clever takes on the holiday. Here are some San Francisco highlights.
'Feed Your People' Pop-Up at 18 Reasons
18 Reasons, the culinary hub and cooking school in the Mission,¬†is combining two missions this Cinco de Mayo: serving you traditional tamales, empanadas and carnitas dinner, as well as testing recipes for their upcoming community-based cookbook¬†Feed Your People. Big batches and celebratory dinners will be the book's focus, so the concept is timely and appropriate. Guests are welcome to bring your own wine and beer (BYOB!)…there will also be bottles for sale.
Friday, 7 pm to 9 pm, 18 Reason (3674 18th St., SF) Tickets can be purchased here, $55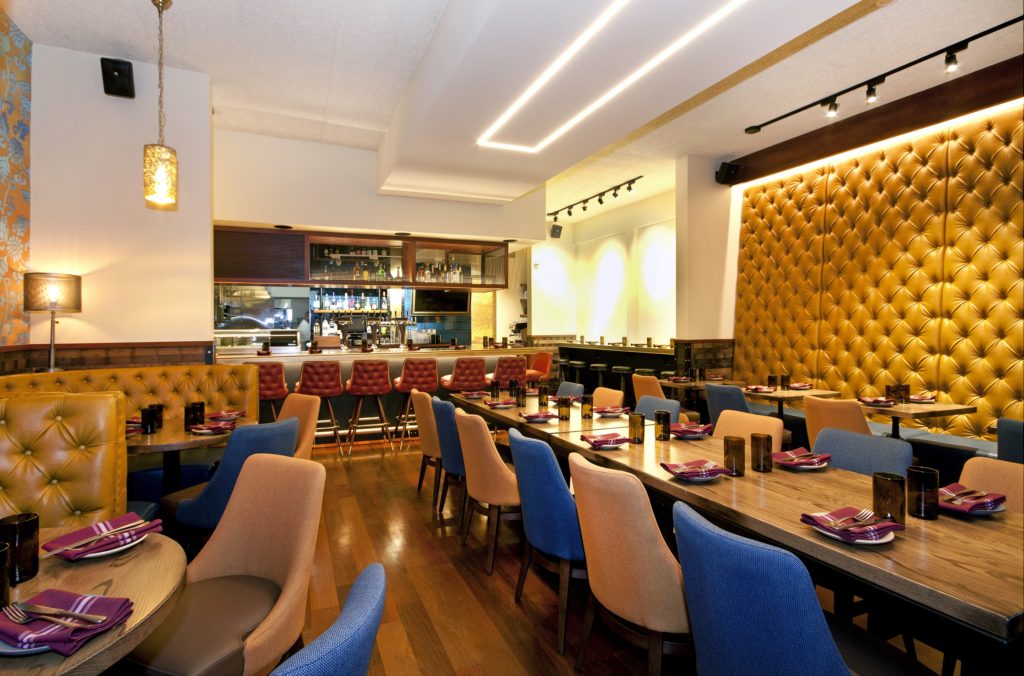 Cinco de Castro at Finn Town
The relatively new and already insanely popular Finn Town in the Castro district is up for celebrating Cinco de Mayo and isn't skimping on cultural attributes. Cocktails like the Calafia, a potent mix of tequila, mezcal, fennel juice, lime and soda, will be poured, twist on churros will be served, and Mexican-themed films like Frida and Like Water for Chocolate will be screened, with the ultimate classic Selena scheduled for later in the evening.
Friday 5 pm-1:30 am, 2251 Market St.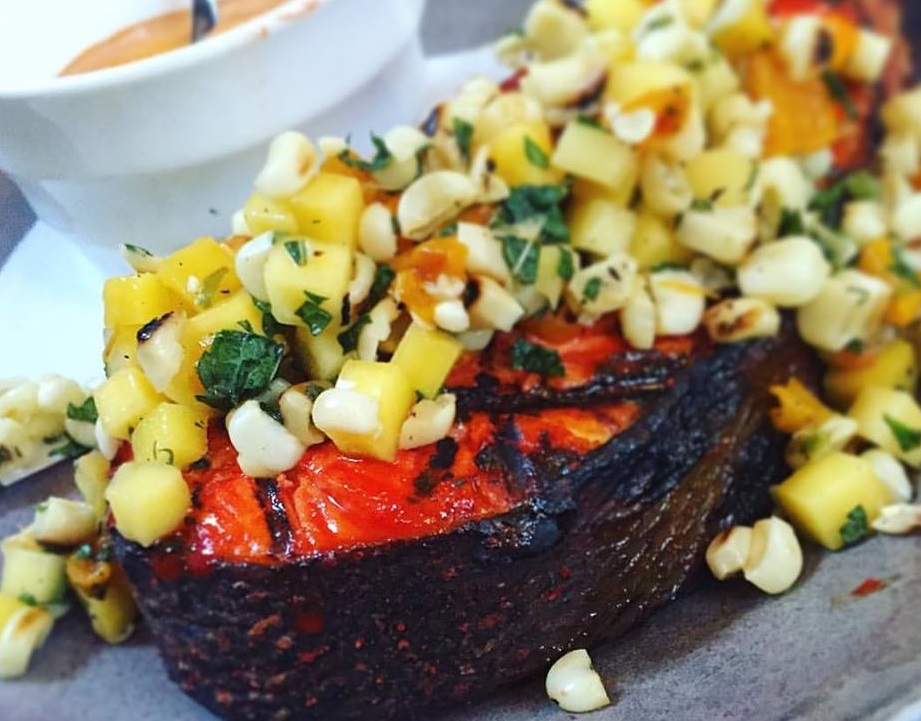 Festive pig roast at Fenix
Another SF newcomer, Fenix, located in the SoMA district, is going all out with a slow-roasted suckling pig feast, set to be served as part of a festive Cinco de Mayo taco bar, along with fresh tortillas and condiments. The ticket gets you unlimited tacos and beer, which automatically makes for a good time. While there, take the opportunity to taste some of the innovative appetizers as well.
Friday, 5 pm-9pm, 1077 Mission St. Tickets can be purchased here, $40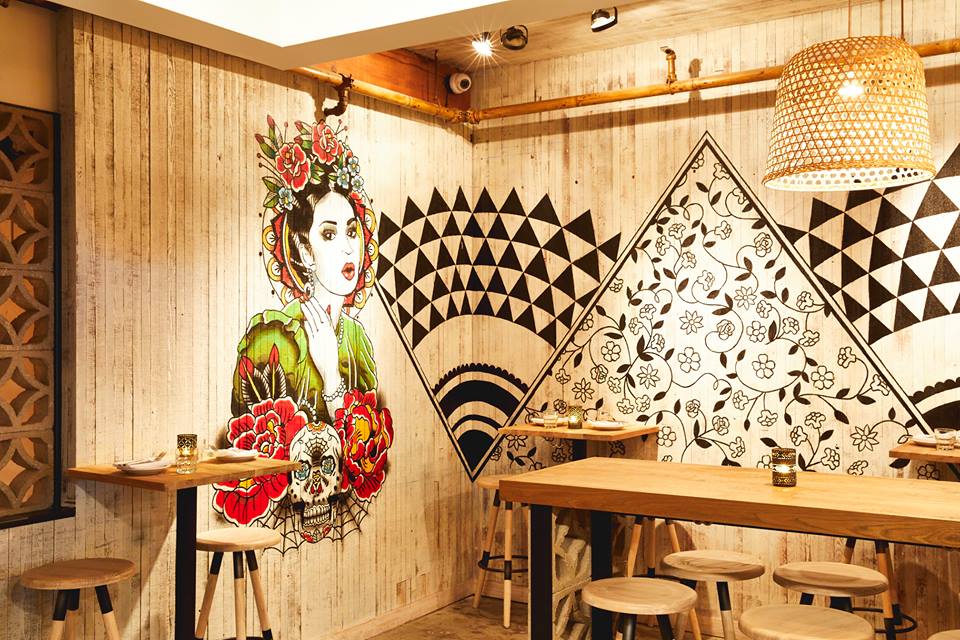 Masa at Flores
The new-ish Marina restaurant is going back to its traditional roots with a celebration dedicated to masa, house-ground corn dough, of which delicious taco shells and tamales are made. Offerings include Tacos de Pescado with cabbage slaw, Enchiladas de Pato with duck confit, citrus-roasted pork carnitas among others. Plus the endless flow of margarita pitchers are guaranteed to get the party started.
Friday, 4 pm-closing, 2030 Union St.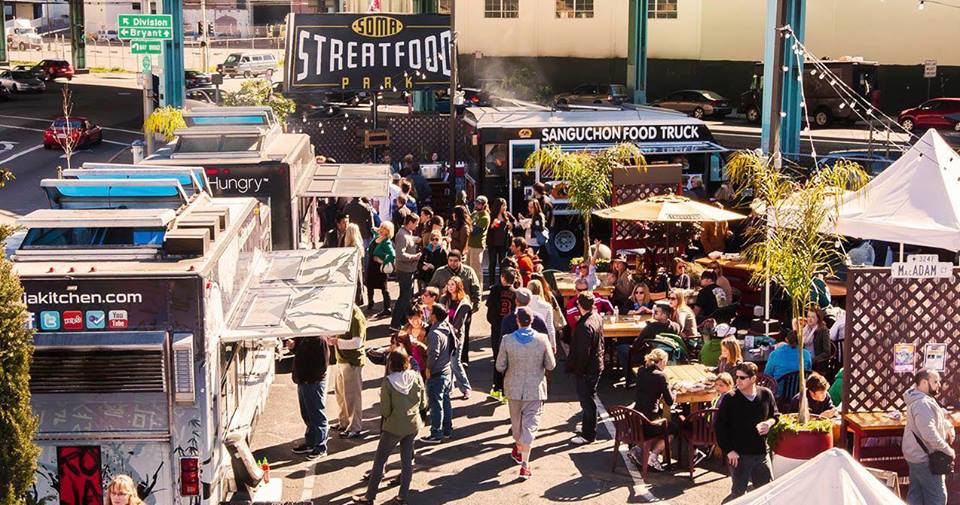 Ceviche at SoMa StrEat Food Park
The popular food truck park is bringing the Cinco de Mayo vibes with an array of ceviche offerings from a number of food trucks. Choose from Classic Peruvian ceviche from El Calamar, with sea bass and shrimp, Colombian ceviche from Lamas Peruvian Truck, Peruvian-Asian ceviche from Don Pablo, mixing white fish, Peruvian chili and seaweed and more. Fueled by sangria and margarita cocktails across the park, this promises to be a fresh party, no pun intended.
Friday, May 5th, 5pm-11pm, 428 11th St. Tickets can be purchased here, $10.