Cider Summit SF Returns! Plus 5 Facts to Up Your Cider Knowledge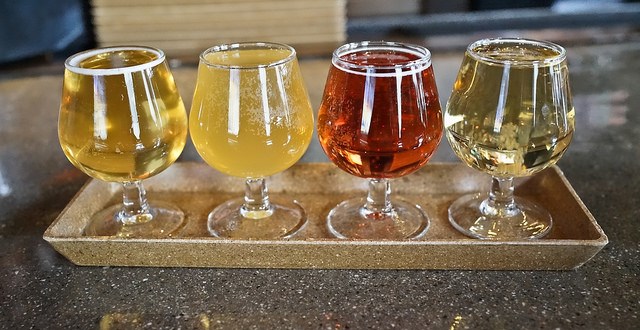 The region's largest cider tasting festival, Cider Summit SF, returns to the Presidio this month for their 4th annual Bay Area event. Nearly 200 selections of cider from across the U.S., along with ciders from over five different countries, will be available to taste.
Cider Summit visits four cities nationwide including San Francisco. The festival includes local producers such as Ace Cider, Cider Brothers, Golden State Cider, Tilted Shed Ciderworks, Sonoma Cider, and Two Rivers. There will also be a variety of cider cocktails prepared by selected cideries and made with apple spirits. Guests can meet and greet with cidermakers, taste popular or new releases, as well as immerse themselves in the cider experience with guided tastings with the pros.
To get attendees excited about tasting artisanal cider from around the world, we put together a list of five fun facts about cider. See further below for event details.
1. The beverage industry estimates that the ratio of cider drinkers is about 50-50 between men and women, compared to about a 70-30 ratio for beer
2. Half a pint of cider has the same amount of antioxidants as a glass of red wine
3. A bushel of apples weighing 40 pounds will yield about 3 gallons of cider
4. Sparkling cider was created by California company Martinelli's as a result of Prohibition Era crackdown on alcohol
5. Wassailing is an English custom used by cider makers to appease the deities of the apple trees and ensure healthy crops. To honor the spirits, they place a cider jug or piece of cider-soaked toast on the biggest apple tree and then sing a chant or song. The custom is completed by banging on kettles and blowing horns to scare away any evil spirits lingering around the orchard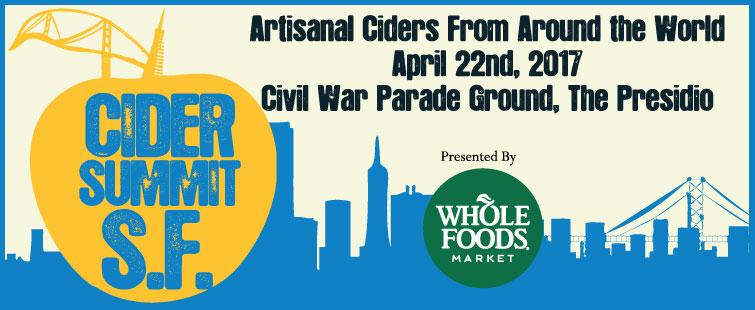 For the first time this year, Cider Summit is collaborating with an organic family farm Finnriver Farm & Cidery that produces a range of traditional, contemporary and seasonal hard ciders, made primarily from organic Washington fruit. Finnriver has created a limited-edition Saison/Farmhouse style cider that will also be featured at Cider Summit. It is made from a select blend of Washington Certified Organic apples fermented with a Saison ale yeast at high temperatures to bring out the tropical and spice notes of the yeast.
No doubt, all this cider will make you hungry. Vendors, including Whole Foods Market Truck and Slow Hand BBQ, will be serving up a variety of food and assorted small bite options.
There will also be a "Dog Lounge" hosted by Berkeley Humane & Wag Hotels. (Do we sense a photo op?)
Cider Summit is committed to working with the community and various non-profit organizations. A percentage of tickets sales from the event will support charities including The Institute for Myeloma & Bone Cancer Research, and Berkeley Humane.
There will be ample onsite parking, but attendees can also take the complimentary PresidiGo shuttle runs throughout the day from several locations in San Francisco, including the Embarcadero BART stop or SF MUNI to the event.
The event is presented by Whole Foods Market, along with supporting sponsors Upcider Gastropub, KRAVE Jerky, Oregon Fruit Products Co., Wag Hotels, BART, and Morris Distributing.
Regular tickets cost $40 and VIP tickets are $50, which come with a souvenir tasting glass, exclusive entry from 12-1pm, and 10 tasting tickets. Tickets can be purchased online or at Whole Foods Market stores in San Francisco. Designated driver tickets are also available for $5. Accompanied minors are admitted at no charge.
+++ Cider Summit SF, April 22, 2017, 1-5pm
Civil War Parade Ground – The Presidio (adjacent to Main Post)
For more information and updates, visit the event's Twitter and Facebook pages.