BFF.FM Radio Hosts Share Their Favorite Songs, Albums & Local Shows of 2016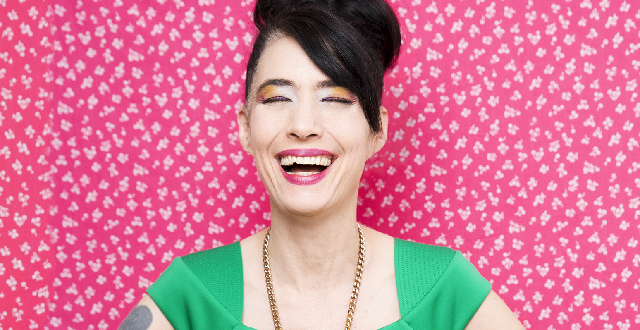 Throughout the year we've turned to community radio station BFF.fm (short for Best Frequencies Forever) for new music. This SF-based online resource for independent music run by a small army of volunteers and self-proclaimed music nerds right here in San Francisco.
So whether your own attempts to find new music feels like a neverending YouTube hole, or all your Pandora channels somehow end up sounding the same, you can count on these DJs to be diggin' deep and finding the new new. With that said, it only seemed right to end the year with some song, album and show picks from these very BFF.fm DJs we've grown to count on all year long.
Shewolfe and Beatrix Gravesguard are the co-hosts of Astral Projection Radio Hour which airs on Tuesdays at 4pm. This radio offers a healthy dose of witchy vibes, music for cats & sexy cat ladies, sage advice, R&B (when the planets are aligned just so?) and monthly snack-o-scopes. It's like a snack suggestion and something to listen to, to match the way the universe is affecting your sign. Not sure, but it's adorable and gives me weird music and food cravings. If you're a newb, there are a ton of shows in their archive.
3 songs you couldn't get enough of in 2016:
Shewolf: "Vegas" by Abra, "Glowed Up" by Kaytranada (ft. Anderson .Paak), "Your Best American Girl" by Mitski
Gravesguard: "Everytime Boots" by Julia Holter, "In God's House" by Bat for Lashes, and David Bowie's "Blackstar"
Favorite new album of 2016:
Shewolf: NAO's For All We Know and Frank Ocean's Blonde (It's a tie.)
Gravesguard: Weyes Blood's Front Row Seat to Earth
Favorite live show of 2016:
Shewolf: Melody Parker and her great big band performing Archipelago in a beautiful basement
Gravesguard: Kathleen Hanna at the Fillmore!
Full Moon Radio Hour c0-hosted by Allison Jones airs only when there is a Full Moon but lucky for you, they also archive the past shows. Jones is also the co-host a second show called of Baystrife, which airs on Saturdays. Her partner for Full Moon Radio is Brittany Spangler, who is also the co-host of Hello, Cheetle. I tell you, these DJs are dedicated.
Songs you couldn't get enough of in 2016:
Jones: "Why Did You Separate Me from the Earth?" by Anohni, "Malibu Riddim" by Mina & Lorenzo BITW, and "Why You Always Hatin?" by YG, Drake, & Kamaiyah
Favorite new album of 2016:
Jones: Solange's  A Seat at the Table, the runner-up goes to the chopped & screwed version by DJ Auditory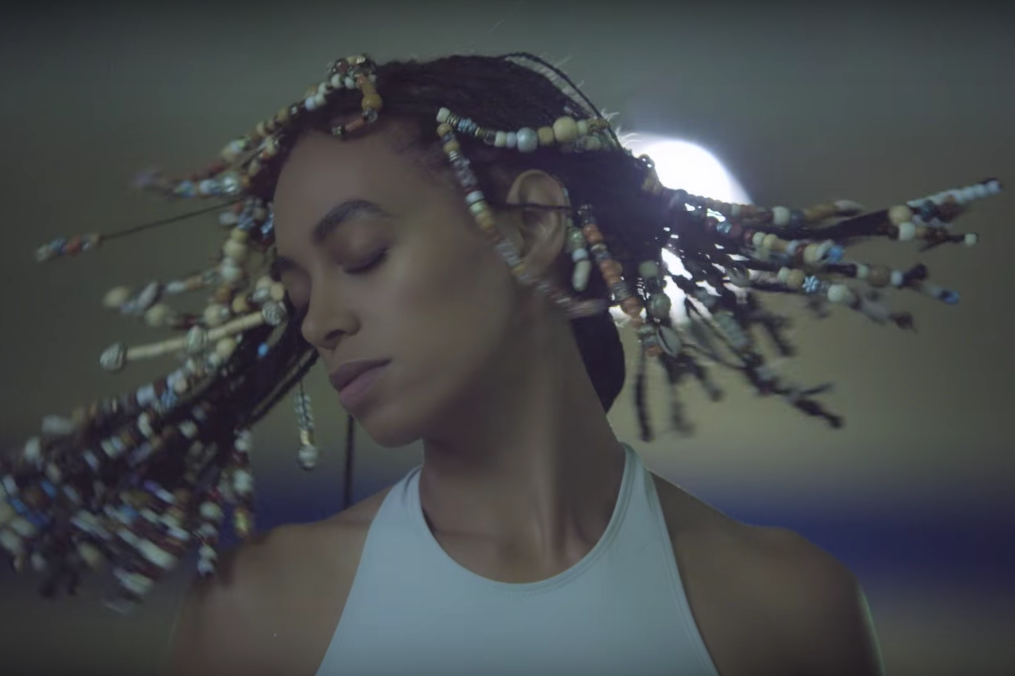 Solange, 'A Seat at the Table'
Spin The Night hosted by Bailey Greenwood airs on Thursday at 10pm. Her show, which covers a range of electronic music from bigger names to smaller acts making moves in the Bay, shares the same name as a night she started as a monthly party at Pop's Bar which continues to this very day…right in the Mission, every 3rd Wednesday of the month.
New Favorite Albums of 2016:
Greenwood: Beacon's latest album Escapements and Solange's A Seat at the Table ("No offense to the queen, but your little sister's got game.")
Favorite Live Show of 2016:
Greenwood: This is always hard for me, working in music I see so many incredible artists. If I have to pick, Natasha Kmeto, Crater and Running in the Fog at the Swedish American Music Hall. Seriously, I don't know why this show wasn't packed. Two of my favorite bad ass singer/producers from the Pacific Northwest, accompanied by SF's own up and coming artist. It was perfect and intimate. Can't wait to see more from these artists soon.
3 songs you couldn't get enough of in 2016:
Greenwood: There were so many bangers this year, but here are the songs I had on repeat. Sorry, I had to pick four. "Changes" by Charles Bradley (Black Sabbath cover), "Quiet Time" by Roses, "Severely Yours" by Wax Idols, and "Secret in the Dark (Juan Maclean Remix)" by Monika.
Related: SF Station Interview with Astral Projection