Top 10 New Year's Parties Under $50 in San Francisco and Oakland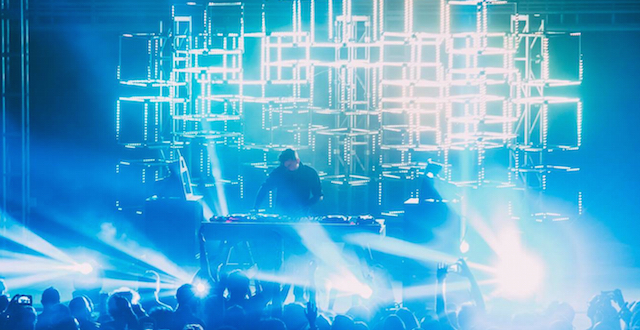 The roller coaster ride that is 2016 is almost back at the terminal to give way for another year. And while many feel this turbulent ride isn't coming to an end soon enough, this year will be remembered for several world-changing and nation-shaping events—from the stand-off at Standing Rock to the final decimation of the long-besieged Syrian city of Aleppo—and, of course, we all have our own personal bags to carry into 2017. And most notable for all of us in the good ol' US of A? The year that a reality TV host was elected to be our next president. On that note, let's get to the club and dance this one away, shall we?
Hordes will muster at The Armory to see Justice, one of the most talked about parties for this New Year's Eve. While keener eyes have fixed on The New Bohemia party with Dirtybird's Worthy and festival favorites, Vau de Vire, at The New Mint. However, tickets for those events run $85 and $60 respectively—a little more coin than some are willing to shell out after this doozy of a year. So for those looking for a narrowed down list of the best NYE parties that won't break the bank, then this one's for you!
NYE parties for $50 or less
Classixx & Les Sins at The Great Northern – $40 tickets
The pair of LA-based producing DJs, Michael David & Tyler Blake, who make Classixx are coming together with Les Sins of Toro Y Moi to spin up The Great Northern's NYE celebration. This is the new venue from the owners of Monarch, and they've been slaying it with top tier acts since The Great Northern opened in September. Expect high-flying acrobatics and killer beats at this one.
Bonobo at The Midway SF – $50 tickets
This downbeat dynamo is en route to stir up the currents at The Midway SF, with a fresh album called Migration releasing January 14th. If Bonobo's beats speak to you, this NYE party will be SF's first look at the new material played live and well worth the fifty bucks.
Claptone, Wolf & Lamb at Public Works – $45 tickets
The mythical bird-like creature called Claptone kicked off a world tour this month to show off the live rendition of his most recent two-disc album, Masquerade. San Francisco's beloved Public Works has roped in the Berlin-based producer for their New Year's celebration. While Claptone bedazzles the main room, Wolf & Lamb will take control of the decks in the loft.
Gorje Hewek & Izhevski, Rooz & Bo at Halcyon – $20-30 tickets (…till 6am!)
Gorje & Izheski launched Lee Buridge's first All Day I Dream Podcast of the year and later landed a deep, moody, and melodic set on the Robot Heart stage, Saturday morning at Burning Man 2016. Now the duo is slated to tie off their productive 2016 at Halcyon—San Francisco's newest and hottest late night dance club—with Rooz & Bo for one of the most affordable dance parties NYE has to offer. This party is not yet sold out because it was only just announced, so act fast if this is your jam.
https://www.youtube.com/watch?v=-aSuJV-q-E4
MORE New Year's Events
Wine & Bowties presents New Year's Eve with Syd & Friends in Oakland – $45Tickets
Sleater-Kinney with The Thermals, Britt Daniel (Spoon) – $40 Tickets
New Year's at Whitechapel $35 – Tickets
New Year's Eve 2017 at the Cat Club – $30 Tickets
New Year's Day Breakfast of Champions 2017 at The Midway – $30 Tickets
It's A New Day Block Party with Justin Martin, Recondite, Idjut Boys, Doc Martin + more – $40 Tickets