The holiday season is an official excuse to go big on carbs and sweets. Starting with luscious Thanksgiving pies and well into Christmastime cookies. Spoiler alert: next month is going to be abundant with delicious pastries! Chances are, you'll be buying them as a hostess gift, consuming them through holiday movie marathons and sharing them with friends and family. Here are some picks for mind-melting pastry deliciousness!
Presidio Social Club
Kicking off the season, the Presidio restaurant has launched a pie-to-go menu, and it's spectacular.¬†Serving 8-10 people, current offerings include the Classic Pumpkin Pie, Pumpkin Pie Cheesecake, Chocolate Bourbon Pecan Pie and Toasted Coconut Cream pie. For a less traditional indulgence, there's a new invention by pastry chef Rene Cruz; a dense spiced banana loaf with a cream cheese swirl and¬†pecan oatmeal crumble, which serves 6'ÄĒThanksgiving day breakfast, solved. Available to order¬†here.
563 Ruger St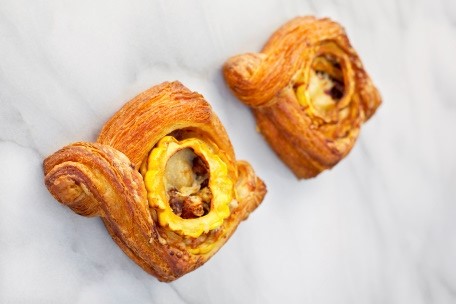 Manresa Bread
Also on the subject of pies, Manresa Bread's holiday menu is well worth a drive to Los Gatos. The seasonal menu is rich and just the right amount of traditional, featuring items like Rye Whiskey Pecan Tart, Pear and Cranberry Galette, and the obligatory brioche. If it's delicious bread you're after, consider the sandwich-ready Fruit and Nut loaf, the crunchy Pullman or the 'healthy' Pumpernickel. To make hosts happy, go for photogenic fruit galettes or the adorable savory danishes. Available for pre-order here.
276 N Santa Cruz Ave, Los Gatos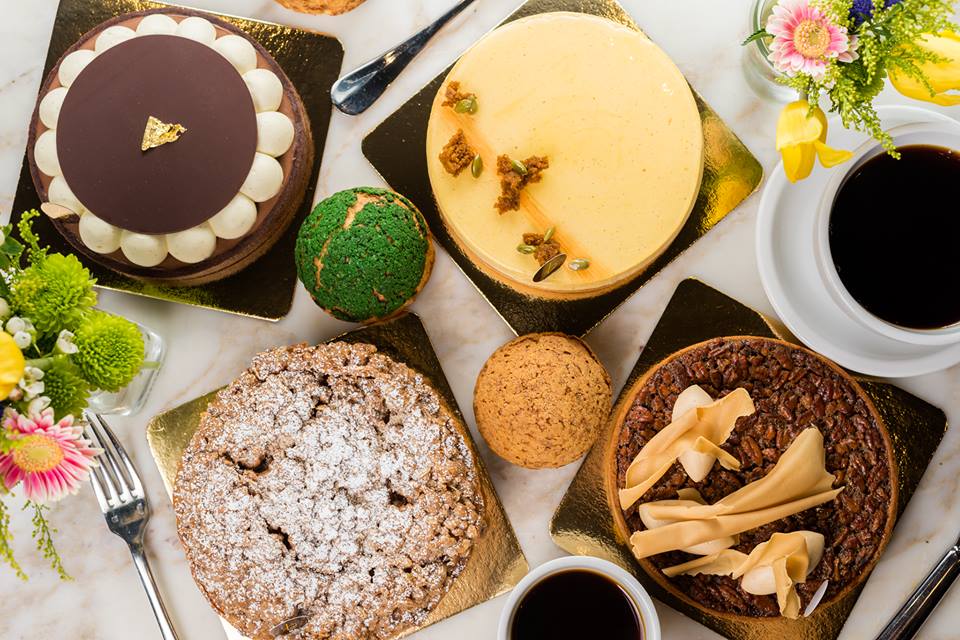 B Pattisserie
For impressive, beautiful pastries and desserts, look no further than the renowned B Patisserie. For pre-ordered cakes, choices are plentiful and dazzling; Vanilla Cassis, Chocolate Caramel Mousse, Chocolate Hazelnut Cakes, or the slightly bigger 10 Hour Apple Tart and Lemon Tart. For girly brunches, macaroons and savory tartines are ideal. No online orders are available, so just make a trip there (and make sure to sample everything live).
2821 California St.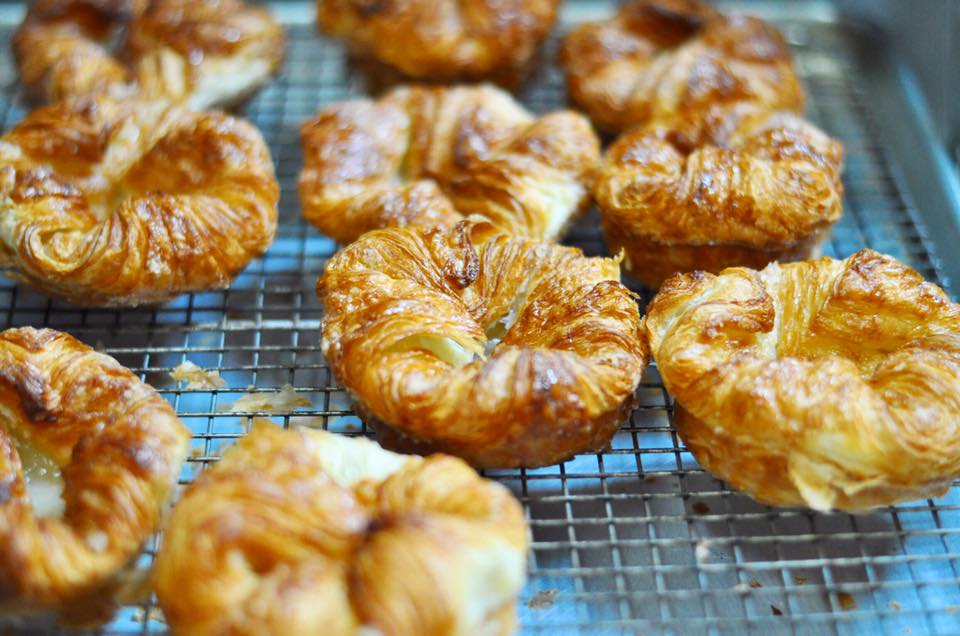 Le Marais Bakery
Properly French and always fresh, Le Marais is a go-to for morning pastries, crumbly kouign-amanns and scrumptious quiches, for festive weekend brunches and breakfasts. This is also the perfect spot to shop for tiny tea time treats, like financier cookies and cream puffs (call them Choux à la creme, French accent included, when guests arrive, for maximum impact). If you really want to impress, purchase personal Pot de Crèmes and serve with golden spoons.
2066 Chestnut St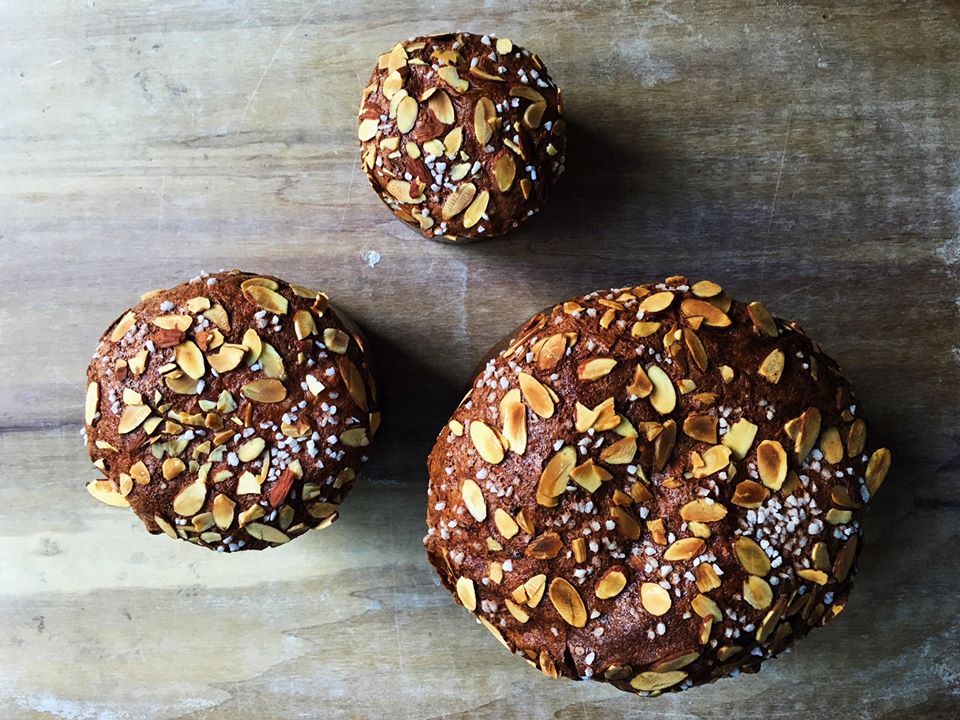 Jane
Quite surprisingly, everyone's favorite coffee shop mini-chain is meeting the holidays prepared with a pastry-rich catering menu for all sorts of events and happenings. Order tea cakes, fruit muffins, coffee cake or brioche, as well as seasonal scones, veggie quiches and even oatcakes. For big family and friends gatherings, the mini-pastry platter will be ideal.
2123 Fillmore St,  925 Larkin St