Oakland's Day Wave: Making Music, Touring with Blonde Redhead & Upcoming Dates Starting in SF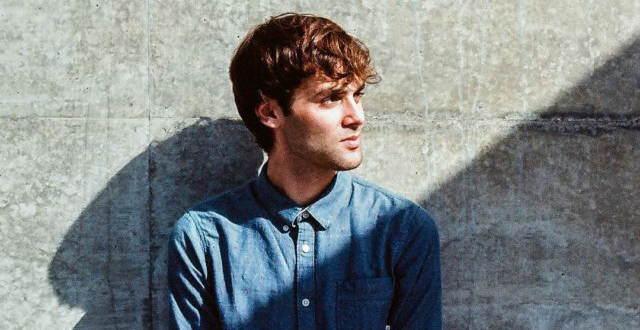 Day Wave, an indie rock group led by Jackson Phillips, formed in Oakland in 2015. They've since toured with Blonde Redhead and are about to embark on a headlining tour including a stop at Rickshaw Stop on Saturday, November 5th.
Jackson Phillips left his previous electronic group, Carousel, and moved from Los Angeles to Oakland in search of something more peaceful. "It's just a low-key place," Phillips, who's somewhat reserved himself, admitted. "There's not a lot of distractions compared to Los Angeles or New York…so I'm always working on music." While some musicians may feed off the chaos of big metropolitan cities, Phillips operates more reticently, requiring order and concentration as he produced Day Wave's first records–playing every single instrument on his own.
Phillips left his previous electronic duo and decided to go solo, recruiting a band for live performances, otherwise creating on his own, even playing all the instruments on his records. This seems to be an increasing phenomenon, as the commitment of bands seems to be more and more obsolete. "It's easier for people to record and create at their homes…with laptops and computers." While a more solo approach was used for the making of his lo-fi  albums, like Headcase and Hard to Read, Phillips doesn't plan on adopting that technique for all his records.
"I wanted to leave myself headroom for the next stuff. I just wanted to start it lo-fi so after the first couple EP's I could have somewhere to grow, sonically."
Day Wave kicks off a short headlining tour including stops in Los Angeles, San Francisco, New York, Toronto and Chicago. He previously toured with electronic indie-rock group Blonde Redhead, gaining insight and inspiration to their astute professionalism. "They're such good musicians, it was cool to see them play every night." Day Wave also weathered the storm of this year's Treasure Island Music Festival, playing in the rain without missing a beat. "We had to cover all our gear in tarps, it was crazy. Our guitarist was soaking wet so it was hard to play, but it was really fun." Aside from getting love from the Bay, Spotify also released a live performance of their SXSW show at the Spotify House in Austin. They were also endorsed by Blink 182's Mark Hoppus in their music video for "Stuck."