When a friend of mine had visited San Francisco for the first time ever I had the chance to play tourist in our lovely city. Amidst my makeshift tour of unusual bars around the city, she had the obligatory must-see items to check off her list–the Golden Gate Bridge, Fisherman's Warf, Japan Town, Alcatraz…The Dungeon? The last item sounded only vaguely familiar, I think I had a seen an ad for the tourist attraction sometime last year, on my way home on Bart–but that's all I knew.
In any case, we missed the Dungeon that time around. (I blame it on the city's infinite number of shops and bars.) Then just last week I received news that the San Francisco Dungeon (a name I was now familiar with!) was opening an underground drop ride. This was just one of the many subterranean rooms that are part of the tour. There's also a boat ride. Somehow all cleverly hidden under Jefferson Street, the main stretch of Fisherman's Warf. I had to see it for myself.
I'd describe the Dungeon like a mini piece of Universal Studios–quite silly, a bit scary, and overall just fun. The labyrinth of rooms serves as different sets and weave in and out of historically themed scenes from the Barbary Coast era.
The live cast of shady characters was a crew of delightful weirdos who perfectly fit the characters they played. I wanted to hang out with them in real life. There are also special effects to make even the most stone-cold Steve Austin types squirm in their seats. Just a note: the tour is noted as "best for kids 10 and up", as the dark humored elements will equal out to totally spooked, depending on the kid. We warned you.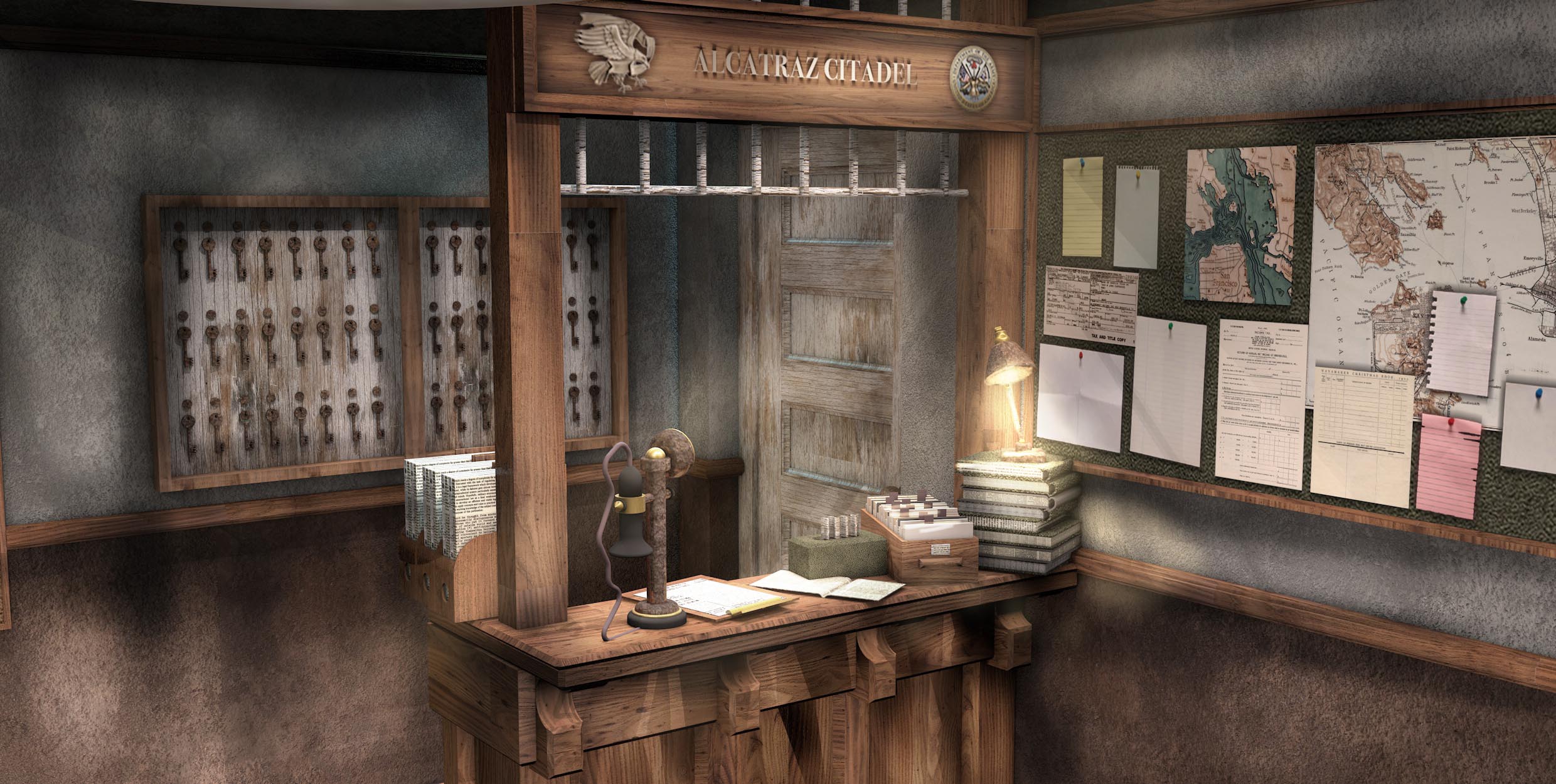 The Reception Area of "Escape from Alcatraz" Mockup
The Dungeon here is the only one in North America, however, there are eight locations throughout Europe (London, Edinburgh, York, Blackpool, Warwick Castle, Amsterdam, Berlin, and Hamburg). All places I'd gladly play tourist in.
It's clear that the engineers and set designers behind the attraction are no newbs. And how they got this city's building inspectors to okay all this is beyond me, but papers are in order, and the "Escape from Alcatraz" drop ride is set to officially open!
Opening day for the tour with the new drop ride is Friday, October 28. Tickets are available on their website and there's a discount deal on Groupon right now. ATo keep locals in the loop, they are also offering a special FREE day on Voting Day, November 8th. Just show up with your "I Voted" sticker and you're good to go!
Note: You'll want about 45min to an hour to get through the tour. Hours on November 8th are 12-7pm.