9 San Francisco Inspired Fashion Finds via Orchard Mile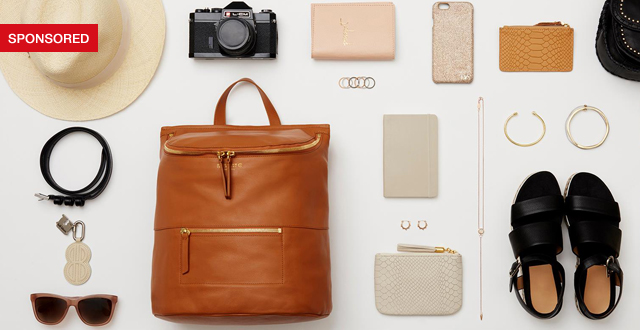 This fall's forecast is looking extra fashionable with a touch more swagger, thanks to Orchard Mile. This magical online fashion boutique offers a multitude of designers all in one spot—open 24/7. It's a website perfectly tailored for those who truly treat  fashion as one of the finer things in life.
Apparently, we aren't the only ones with our eye on Orchard Mile. This year, they were named  aims to capture the same feel as your local boutique with a multitude of designers in a single shopping experience. Recently Orchard Mile was listed on the prestigious Inaugural Breakthrough Brands Report from Interbrand, the world's leading brand agency. In partnership with Facebook, Ready Set Rocket, and the New York Stock Exchange (NYSE), the Interbrand Breakthrough Brands report, entitled "Future Growth," offered a list of companies leading their markets with strong business models and brands—especially those that are affecting change and embodying growth.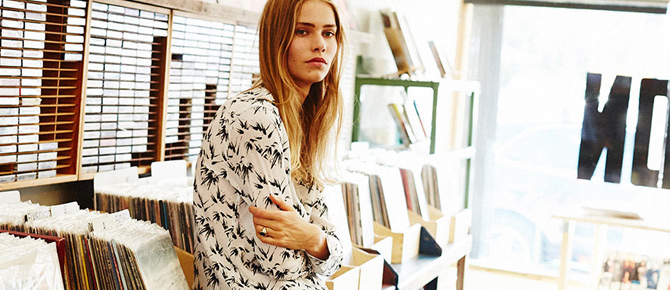 Orchard Mile also offers a Trend page which focuses on giving its audience a first-glance into fashion trends and inspiring new looks. This section offers curated stories based on styles that are currently blowin' up on the runways and on the streets—hello, bomber jackets. To stories from guest fashionistas, including pros fresh from New York Fashion Week ready to report back on the latest trends from the industry's trendsetters. And then of course, seasonal must-haves—including, fabulous jackets that you can wear now and transition into the colder months.
Through the Trend page, we started to narrow down some favorites for our list of San Francisco inspired fashion finds. Dressing up in San Francisco is all about planning ahead (sunny mornings to breezy evenings), being able to find boots that are made for walking (up hilly sidewalks), and expressing your individuality in one of the most liberal cities in America. There's something extra romantic about this city— the idea of wearing cozy soft sweaters, while being surrounded by pastel-colored Victorians, reading on a Saturday, in a succulent-ladened cafe. In line with Orchard Mile's aesthetic, this city swears by comfort, is open to playful fashion trends, and swears by smart utilitarian styles. Here are some best bets to ramp up your style points while still being able to mix and match with your go-to denim and favorite kicks.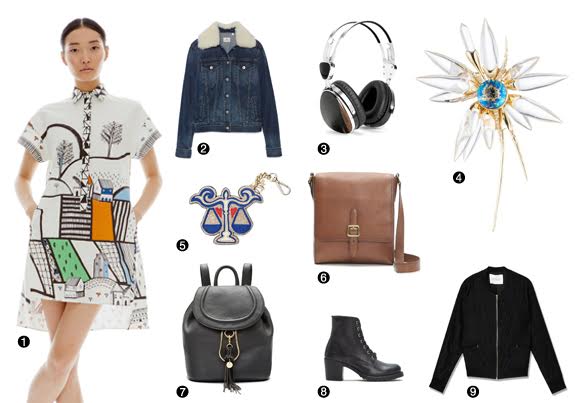 1.) Novis, The Stevens Dress – This dress is perfect for an art show. Matched with some boots and a slouchy sweater you are ready to go.
2.) AG, The Shearling Mya Jacket – The trim on this collar is perfect for the fall and winter, a level-up from the everyday denim jackets.
3.) 7 For All Mankind, handcrafted LSTN Headphones – These headphones are the perfect companion for some solo urban hiking. There is no better way to clear the mind than walking through Golden Gate Park's Prehistoric Gardens listening to some tunes.
4.) Alexis Bittar, Daisy Burst Pin – This handcrafted lucite, rock crystal pin is sure to bring you some super powers.
5.) Diane von Furstenberg, Zodiac Charm Bracelet – I'm not a Libra but I love this keychain. It reminds me of San Francisco's hippier days—a tiny ode to Haight/Ashbury, tarot card readings, guitars, and freedom of choice.
6.) Frye, Italian Leather Claude Messenger – If you ever suspect your purse seems to grow it's own elbows when you're riding the Muni or Bart, then it's a sign it's too big! This clean-lined and spacious (but not over-sized) single-buckle messenger bag is just the thing for everyday travels or a carry-all for a day at Dolores Park.
7.) Diane von Furstenberg, Love Power Small Leather Backpack – Among city-dwellers,the backpack reigns supreme. And even if you're in a mega rush, you can still speed walk around town with this lightweight mini backpack without breaking a sweat.
8.) Frye, Sabrina 6G Lace Up Boot – These boots pay homage to the punk and rock scene that San Francisco is well-known for. Take these bad gals out to the Filmore or, let your inner riot girl be heard, and wear these boots whenevs. No one's the boss of you.
9.) Derek Lam 10 Crosby, Bomber Jacket – On those days you want to wear all black, to feel artsy, gothy, chic, go with this lace-trimmed bomber jacket.
Now it's your turn to find your own Orchard Mile favorites! Feel free to share in the comments below.