SF Welcomes Back Its First Large-scale Comic Convention in Five Years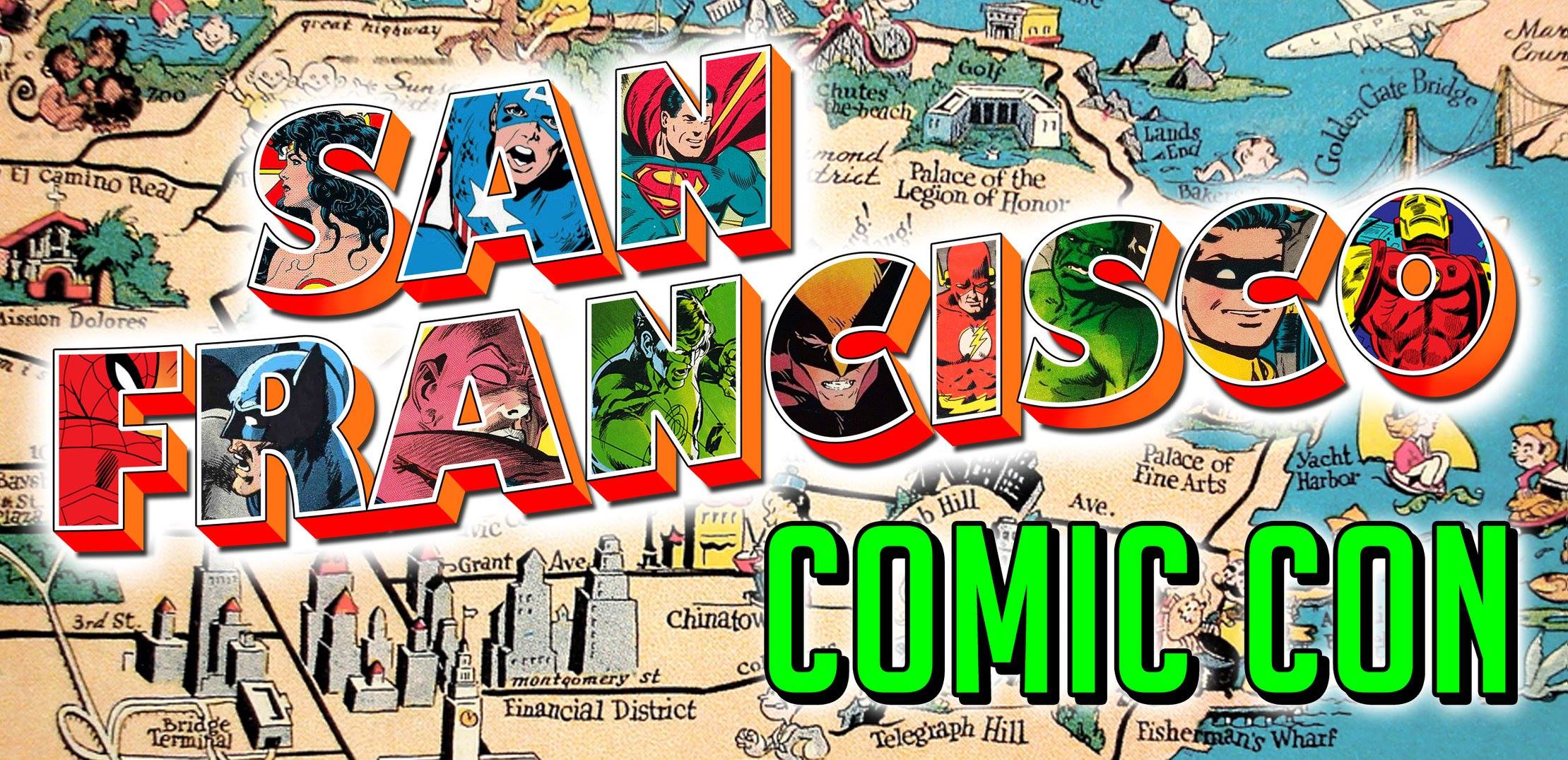 San Francisco will once again be home to a large-scale comic book convention with the arrival of San Francisco Comic Con this weekend. The convention will be held at the San Francisco Marriott Marquis and will run from Friday, September 2nd, through Sunday, September 4th.
Celebrity guest appearances include Krysten Ritter of the Netflix series Jessica Jones, and a lineup of popular voice actors, comic talent, and several cosplay guests. Whilce Portacio will also be a guest artist. He's best-known for co-founding Image Comics and for his work on Uncanny X-Men where he co-created Bishop. He also worked extensively on X-Factor and Punisher.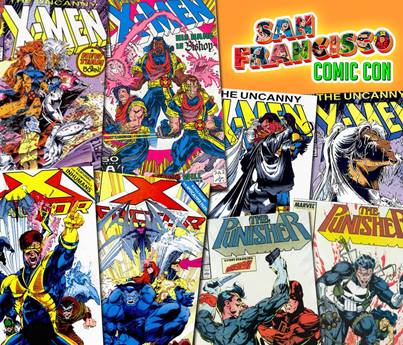 Guest Artist, Whilce Portacio
In addition to the guests, the convention will offer attendees an exhibit hall containing over 100 vendor booths and an artist alley featuring local and international talent alike. Highlighted special features include a Cosplay competition on Saturday afternoon. The con also welcomes a Film Festival, which acts as a unique opportunity for local talent to showcase their work throughout the weekend.
Perhaps surprisingly, the San Francisco Comic Con is produced and promoted by Imaginarium LLC, a Florida-based company. While the event is new to SF, they are no newbs to the comic convention world. The company is also responsible for the Tampa Bay Comic Con and the Indiana Comic Con, which saw 50,000 and 45,000 attendees respectively.
We spoke to Imaginarium's PR rep about how they chose to bring an event to SF. They explained, "San Francisco hasn't had this type of large-scale event in 5 years—it's the only major US city that has gone without one!  We saw that and decided maybe we could help fill the gap. California is a dream location for a lot of companies; the fact that we made it over here has us all ecstatic!  We love Northern California, we love the people and culture, and we can't wait to put on a fun weekend for the whole family."
I checked the math. Has it really been five years? Similar conventions, like WonderCon moved to LA in 2011. Silicon Valley Comic Con, which started in 2016 by Apple's Steve Wozniak, is in San Jose. And Big Wow Comicfest is actually now called the Silicon Valley Comic–so, that one might be off the radar. You could argue that Alternative Press Expo (APE) was a comic convention here through 2014 (since it was once part of the king-sized Comic-Con International group from 1995-2014). However, it had a different focus more toward more independent publishers. APE was held in SF for fifteen years and has since relocated back to San Jose in 2014.
Last year, the Bay Area comic book loving community successfully put together the 2nd Annual Comics Fest, in which a wide number of events throughout the city were planned. And while there is an active group out here hoping to see a convention like this in SF-proper, there are a limited number of affordable options as to where to hold a large-scale convention.
With a limited number of celebrity guests, a solid list of 100 exhibitors, and an undetermined number of cosplayers to show up at their door, Imaginarium is up to the challenge of bringing a "large-scale" comic con back to SF. The response to this newcomer has been positive. They are currently estimating over 15,000 attendees over the course of the weekend.
For this event, Imaginarium has collaborated with local talent to make this event happen. Expect to find Bay Area artists in the Artists' Alley, as special guests, as well as the people behind-the-scenes running the operational side of the festivities. As Imaginarium explained, "There are a lot of local groups and individuals that have helped set up this show.  Apart from all of the vendors setting up at the con, we also have a bunch of local comic talent—Trina Robbins, Steve Leialoha, Jack Katz, Liam Sharp, Erik Larsen, and Paolo Rivera. As far as staff, we've also recruited a lot of college students from the Bay Area to work the weekend. For our programming component, we have relied heavily on local contribution.  We have locals involved in panels, hosting activities in rooms, some special musical performances, and of course all of the local filmmakers who will be a part of our Film Festival.  We even have an entire gaming floor dedicated to supporting the local gaming community."
To find more artists exhibiting their work this weekend check out: The 15th Annual SF Zine Fest: DIY Culture, Independent Artists & the Alternative Press
SF Comic Con, San Francisco Marriott Marquis, 780 Mission Street (between 3rd & 4th Street)
Friday, September 2nd: noon – midnight*
Saturday, September 3rd: 10:00AM – midnight*
Sunday, September 4th: 10:00AM – 5:00PM
*Exhibitor Hall closes at 6:00pm, select panel rooms remain open. Find a full list of times/events here.