Good News on a Monday: The Great Mac & Cheese Melt-Off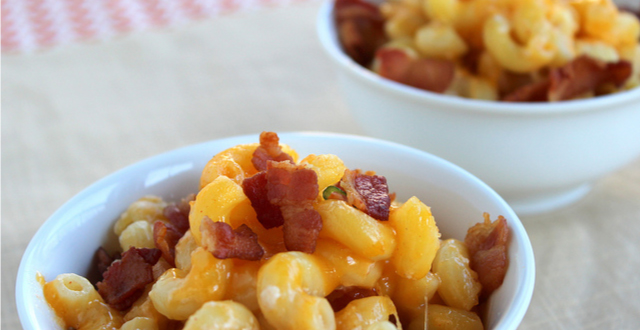 Among the many Monday emails you are probably sifting through, and more depressing presidential coverage you might be reading, we thought you could use some good news! Shift any weekend obligations to Sunday, and make room in your belly—because The Great Mac & Cheese Melt-Off is this Saturday, July 30.
Spark, which is the Mission Bay's newest food truck park, beer & sangria garden, and community gathering space, has teamed up with Funcheap for this Home Run Derby-styled day of mac and cheese dishes. Over ten of the best food trucks and pop-up shops from all over the Bay Area have been invited to create special dishes for this event.
Each vendor will be ready and raring to bring their mac 'n' cheese A-games to the food park, as the best of the best will be crowned "the chancellor of cheese, the monarch of mac, the king of queso." Be sure to vote! And stick around to find out which chef will take home the title.
Eat, drink, play giant Jenga, chill out to some classic mashups from El Disco, (playing from the roof of the vintage double-decker bus)—then go eat some more.
General Admission ($5) includes free beer and all-day entry to the event. The BIG Cheese Passport ($20 advanced purchase, $25 at the door) opens the doors to indulge in four magical heaping samples of mac and cheese from vendors of your choice…oh, and free beer. Kids under 10 are free. Tickets available here.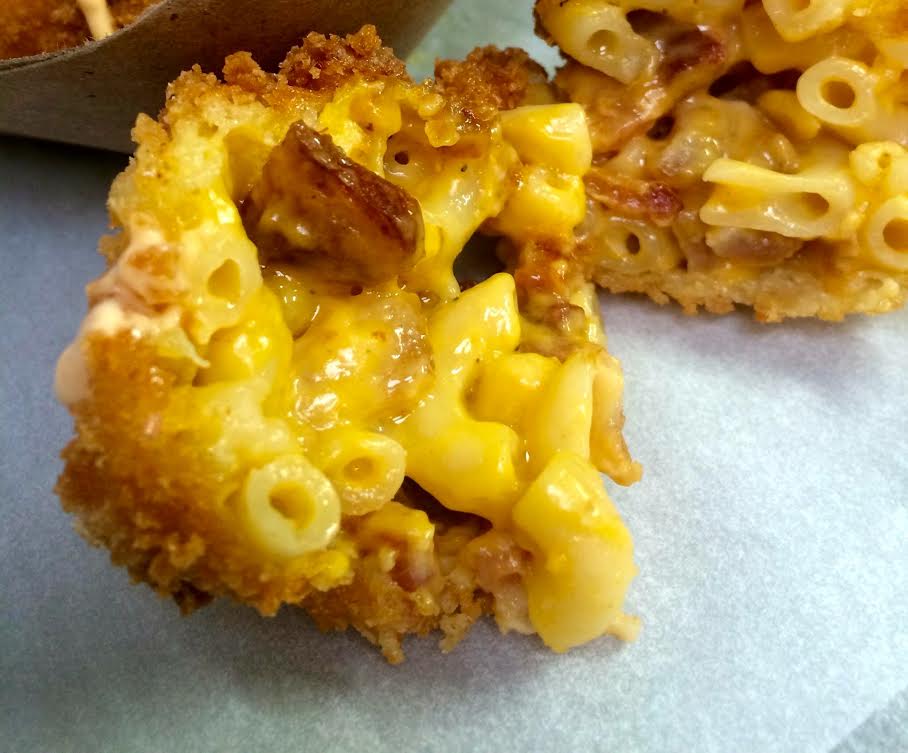 Bacon Bacon's Deep Fried Bacon Mac and Cheese 
+++ The Great Mac & Cheese Melt-Off, Saturday, July 30, 2016 | 11am to 9pm
SPARK Social SF, 601 Mission Bay Boulevard North, San Francisco, CA 94158