While most people got their barbeques fired up and their meat marinated for Memorial Day weekend, over 30,000 people descended on the dried up lake bed, now known as the San Antonio Recreation Area, for the 11th annual Lightning in a Bottle (LIB). This annual gathering, often dubbed a "transformational music festival," offered attendees not only multiple stages of non-stop music but also art installations, live performances, workshops, yoga classes and so much more. This community of bohemians creates a more intimate version of Burning Man, meant to feed the mind, body and soul.
One of the founders of LIB and head of its production team, Dede Flemming, used three words to describe the festival: "Passion, craziness, and love…This festival is not bottom-line driven, and it doesn't necessarily make sense. It's just really fucking cool."
LIB is organized by a team of 24 full-time staff who work together to erect a city in the middle of nowhere, one that doesn't just check off boxes of what a festival is supposed to be—instead, the focus is on making every detail artistic, ridiculous and creative. Many hail this festival as life-changing. Once you go, it's clear why.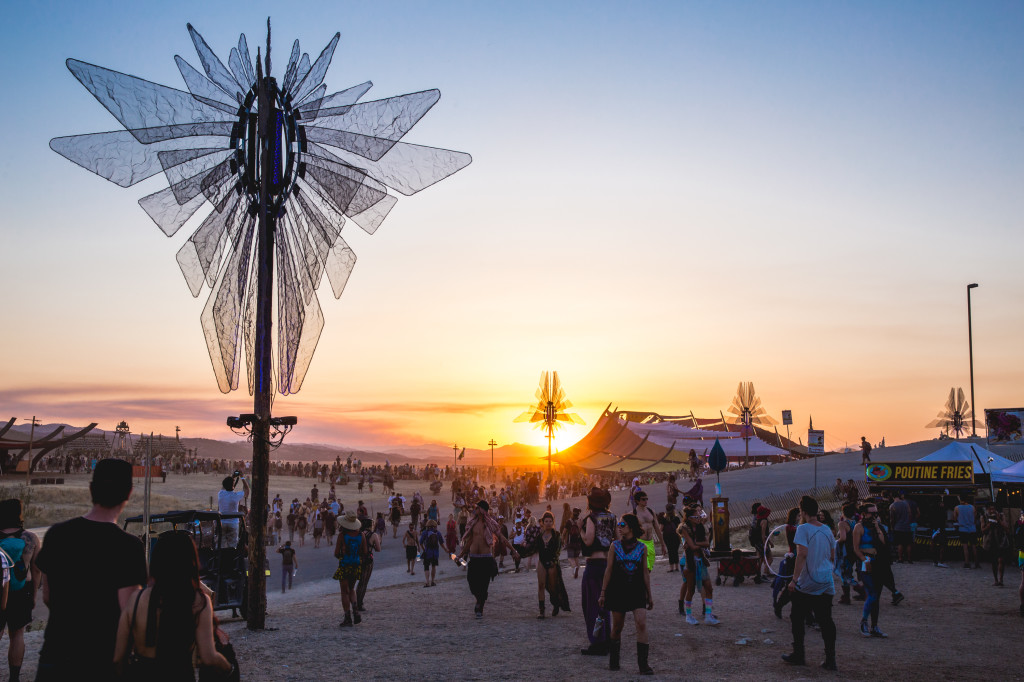 FRIDAY
Dirtybird Records' young rising star Sasha Robotti kicked things off at the Woogie Stage, a haven for bass freaks and house heads. The crowd, eager and ready for the days and nights ahead, took in the scene. Large-scale art, The Woogie's signature stage structures consisting of rings of colorful fabrics, and this year's new stage, a glowing web of neon intertwining pipes, were the backdrop for a slew of coveted underground DJs set to test the limits of a top-of-the-line Funktion-One sound system.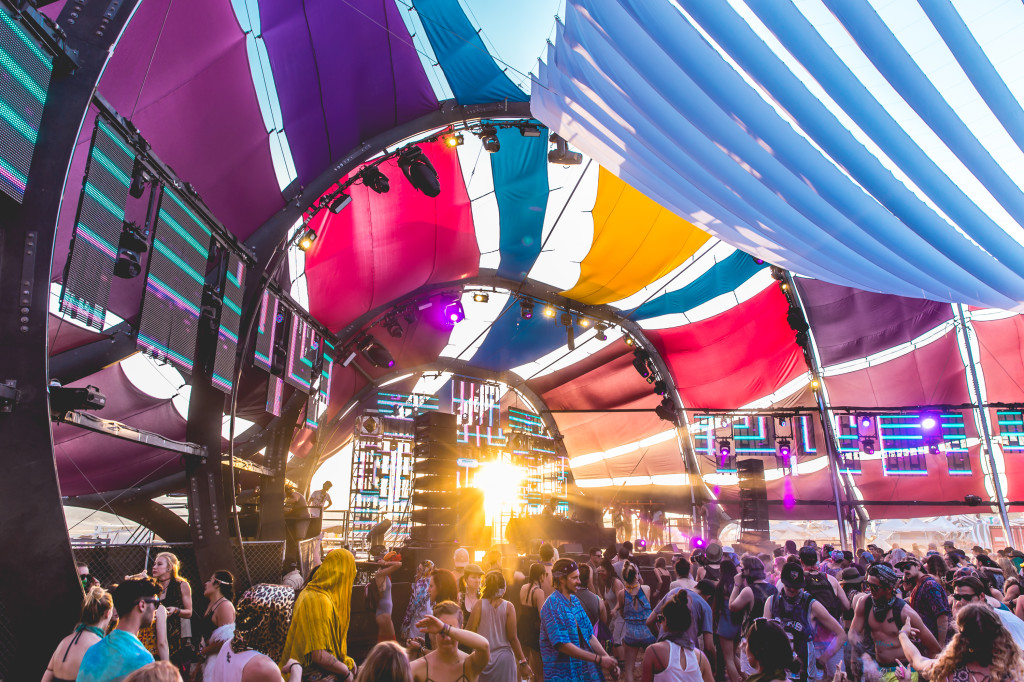 Later on that day, LA-based Mija defied all genres, playing screeching beats and screaming melodies across the genre lines of trap, dubstep, future bass, metal and hip-hop. The row of screens around the Thunder Stage displayed psychedelic art as totems poked out and flashed from a crowd swaying with the excitement of the first night.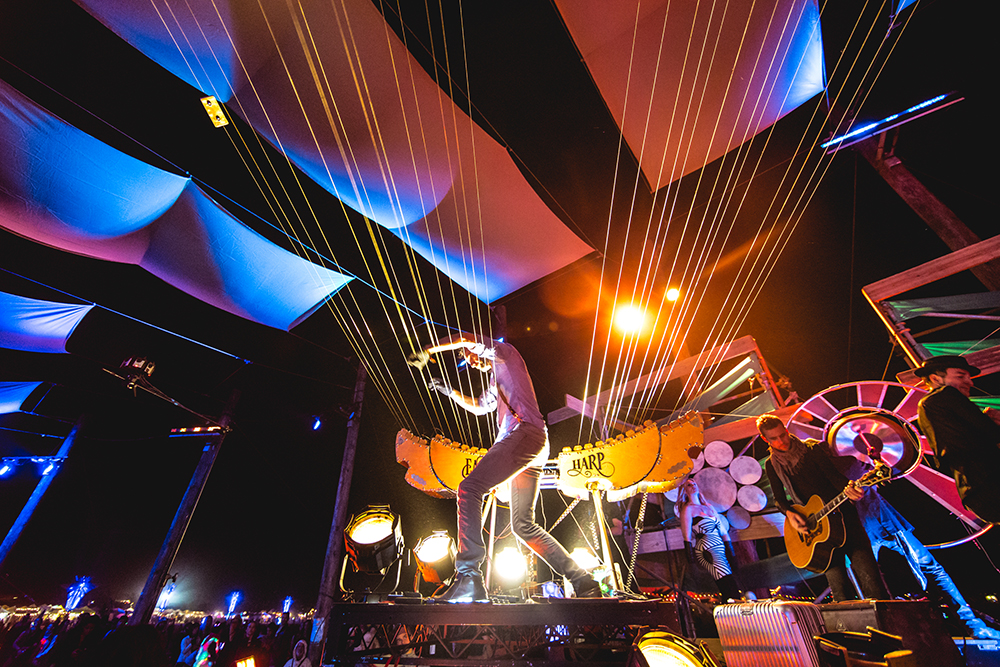 When the sun set and Mija had finished, everyone migrated over to the Lightning Stage for Big Gigantic. The funktastic duo slayed it as the crowd bobbed to the funky glitch-hop beats. One member of the group played live drums while the other wailed on the saxophone to give a soulful touch to the grimy bass. The set included a call and response to simple sax riffs that had the whole crowd singing along.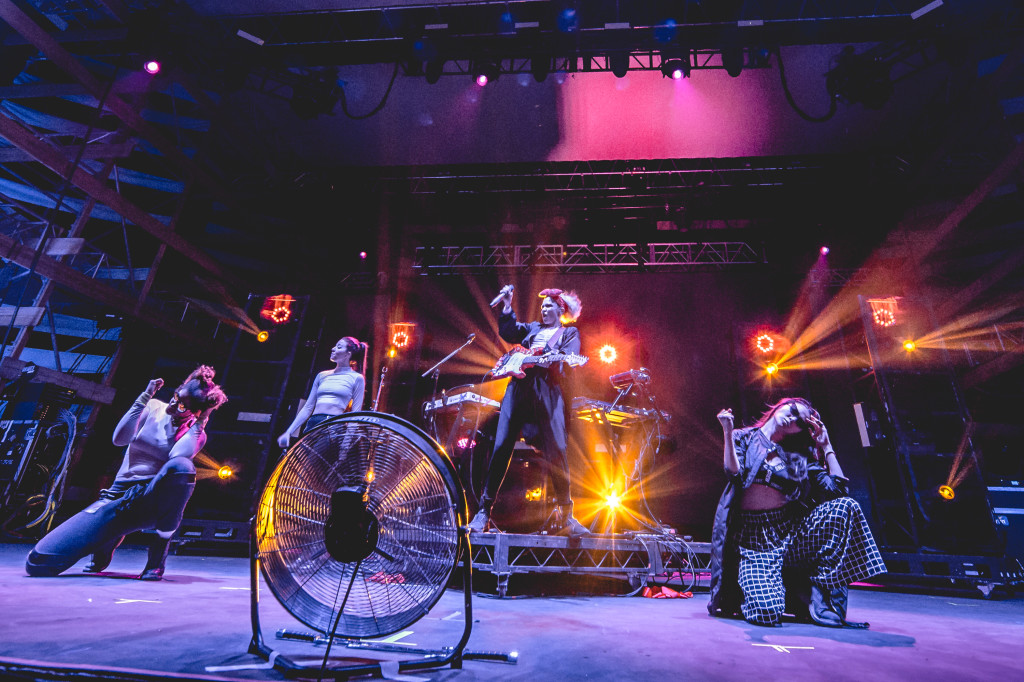 Grimes, who has been on tour everywhere this year, closed out the night with her thumping pop tracks. Two glorious divas choreographed dances to all of the songs and gave the group a commanding stage presence. Grimes played about four different instruments and was out of breath at the end of each song as she announced the next. While she apologized for being sick and for electrical errors with her equipment, one thing was clear from Grimes' set — she was 100% herself, her quirky, charming self. And that gave her upbeat pop tracks some magic that connected the audience with this weird (in the best way possible) female ensemble.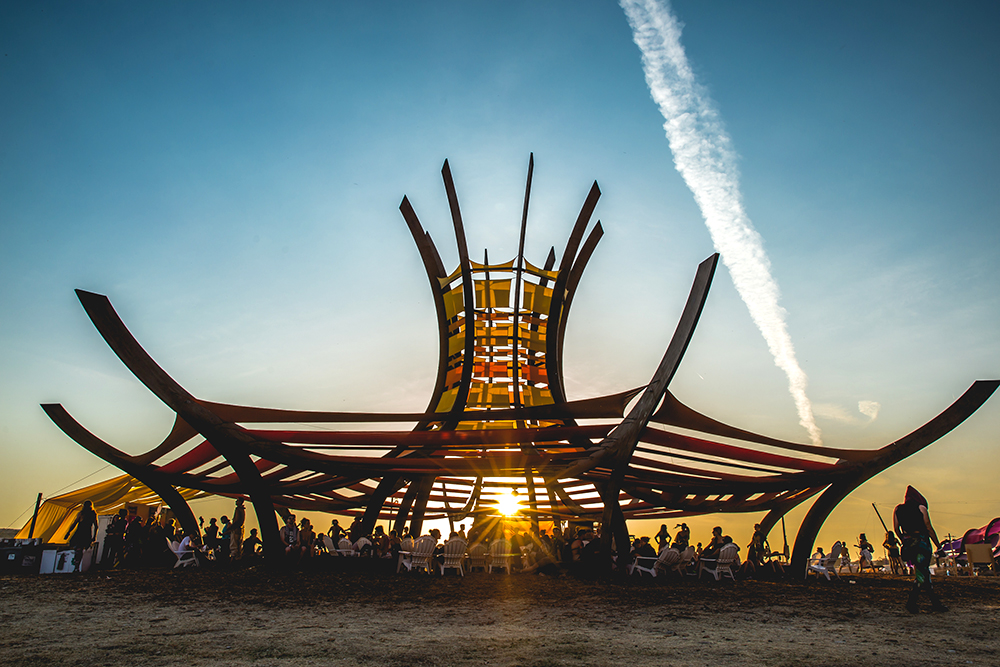 SATURDAY
The youngest Dirtybird artist and definitely the most melodic, Justin Jay, had everyone bumping and grinding at the peak of the dusty, impressive, desert heat. He closed out with his original track "You Give Me Butterflies," a perfect precursor to the packed Autograf set to follow.
Jake, Louis and Mikul (the trio that makes up Autograf) took the Thunder Stage to roaring excitement. They played all of the soulful hits that launched them to stardom, including "Metaphysical" which really went off, and "Dreams," which had the entire crowd was singing along to the chorus. They played quite a bit of music from their new EP, Future Soup, most of which featured their signature, custom-built electric vibraphone, a sound that gives their music its tropical feel—a perfect compliment to the setting sun.
After dark, Tokimonsta opened her set with Lupe Fiasco's hot throwback, "Kick Push," before diving into a set that spanned the spectrum of BPMs (beats per minute). From filthy electro to chill hip-hop, her set took the eager crowd on a journey through her musical world.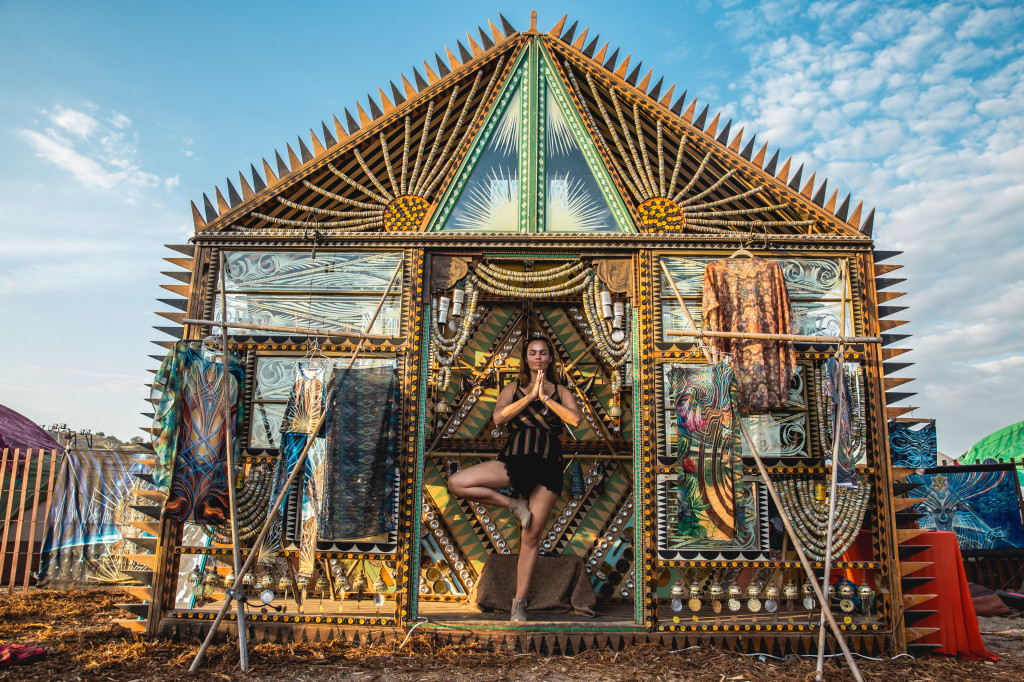 Finally, it was time for Jamie XX to perform some honest, sincere house music. His stage aesthetic was specific and well-executed. A giant disco ball spun behind him while a constant stream of fog gave him a certain mystique. He opened with "Oh My Gosh" from his lauded album of 2015, In Colour, then used the two turntables at his disposal to launch into a classic vinyl disco set.
Moving on, he hit the audience with a barrage of techno and hard-hitting UK club tracks before playing many of his softer originals from the album towards the end of the set. For both of his hit singles, "Loud Places" and "Good Times," he found a way to play both of the original samples (Idris Muhammad's "Could Heaven Ever Be Like This" and The Persuasions' "Good Times") in their entirety before playing his own versions—an homage to the greats that gave him the fodder for his own interpretations. He seemed to know exactly what the crowd needed before they did, a sign of a great DJ.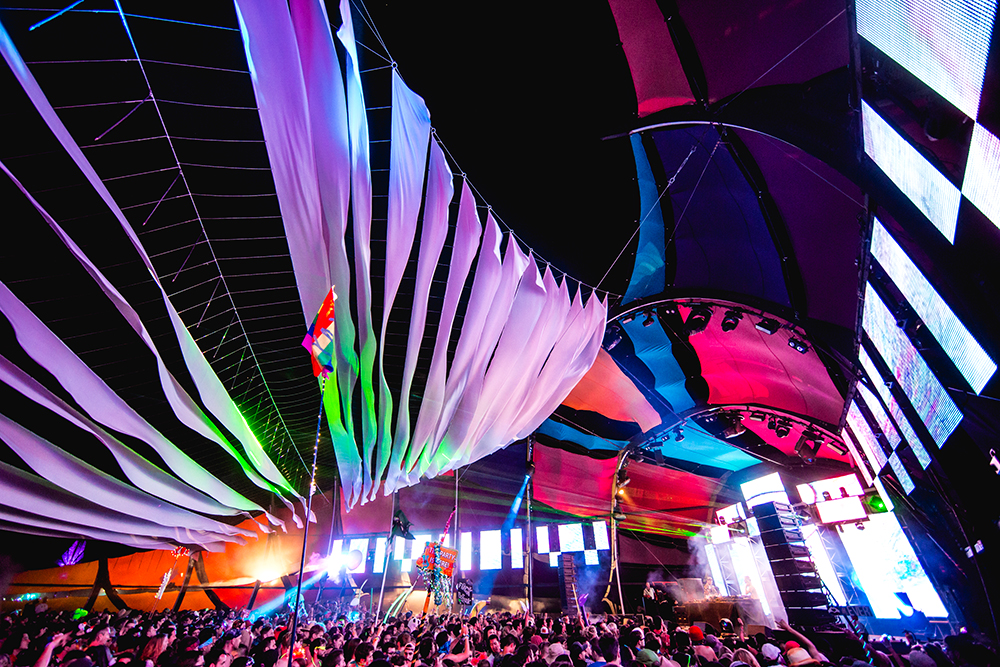 SUNDAY
Revelers dragged their tired bodies to dance one last day, beginning with Sabo and Goldcap, icons of the Desert Hearts crew. The pair fit in perfectly with their mid-tempo, world house music featuring intriguing spiritual chants and tribal vocals. Jonas Rathsman was an hour and a half late, giving the duo plenty of time to vibe out with the crowd. Jonas finally arrived and got down to his deeper, darker house. His new track "Complex" was a definite highlight, its lyrics resonating with the mostly millennial crowd— "I'm too young to stop dancing / I'm too young not to cry / I'm too young to be accountable / I'm too young to die."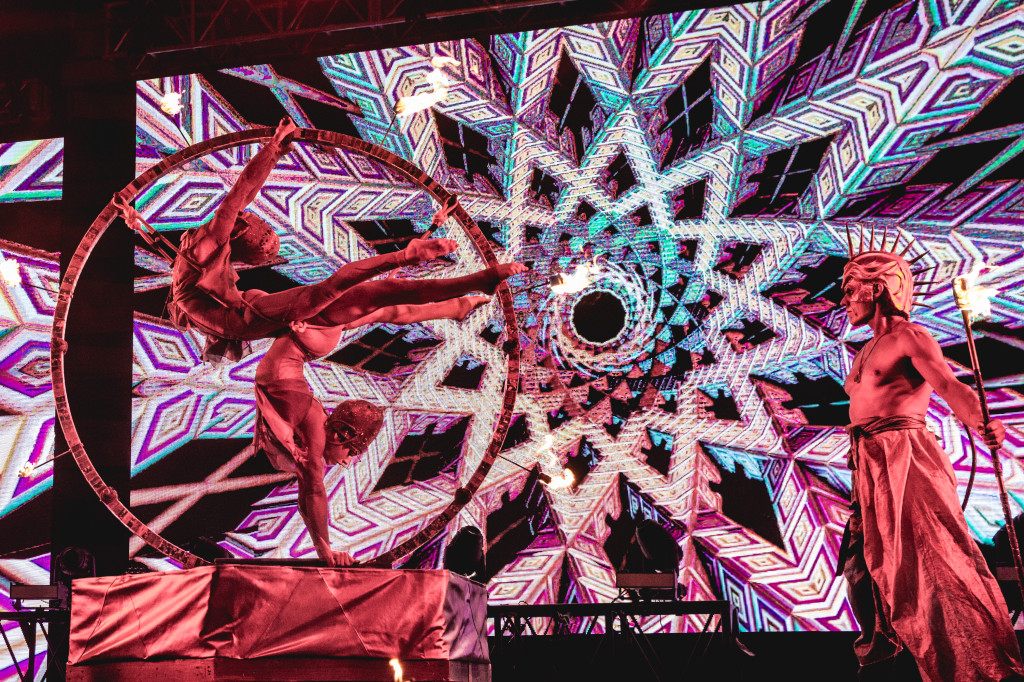 That night, Eprom come through with raw, deep, resonant sub bass. It was a hardcore 808 love session replete with trap arms and booty-shaking. He even got into some weird, slower, dark trap with buzz-saw noises. The lights and lasers for his performance were stunning. The Bay Area's Mr. Carmack took the stage afterwards, playing largely from his Drugs EP which dropped last year. The crowd went nuts when he played Keak the Sneak's "Know What I'm Talkin' About,"—definitely some Bay Area vibes going strong. And while most went to the Lightning Stage to be serenaded by Chet Faker's crooning vocals, those in the know closed out the weekend at The Woogie with an epic techno set from Guy Gerber.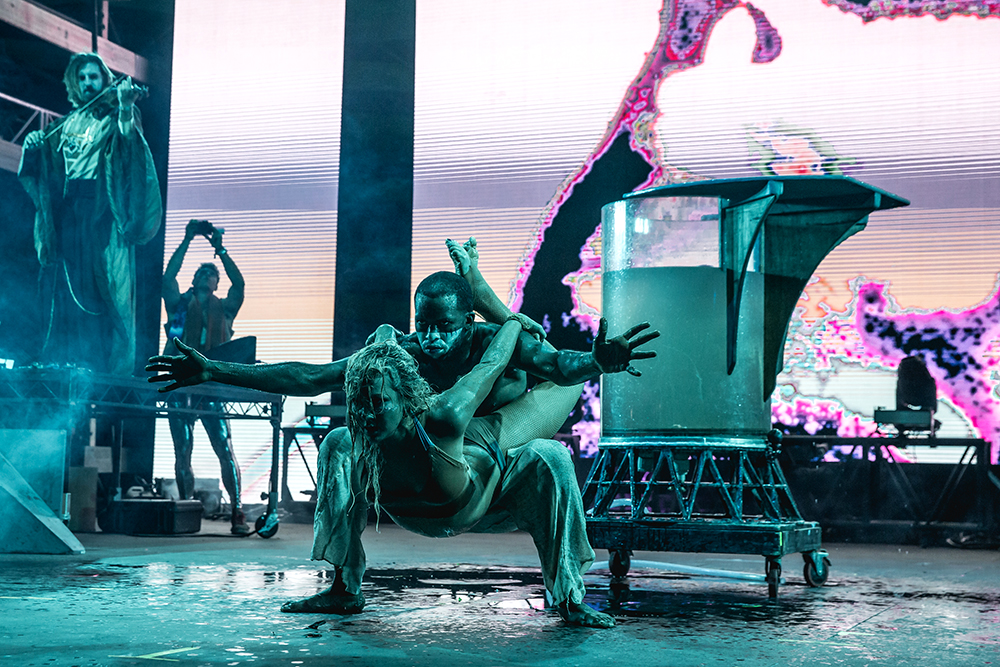 THE VIBE
Lightning in a Bottle is not just a festival, but a special place where people come to experience a non-judgmental, open-minded, community of humanists. It is an annual moment in time when tens of thousands of people gather to share love and be themselves in the truest sense possible. LIB is different for everyone. Some go to focus on the workshops and seminars led by gurus, experts, thought-leaders, and spiritual healers. Some go for the moving art installations spread out across the vast grounds. Some go just to be.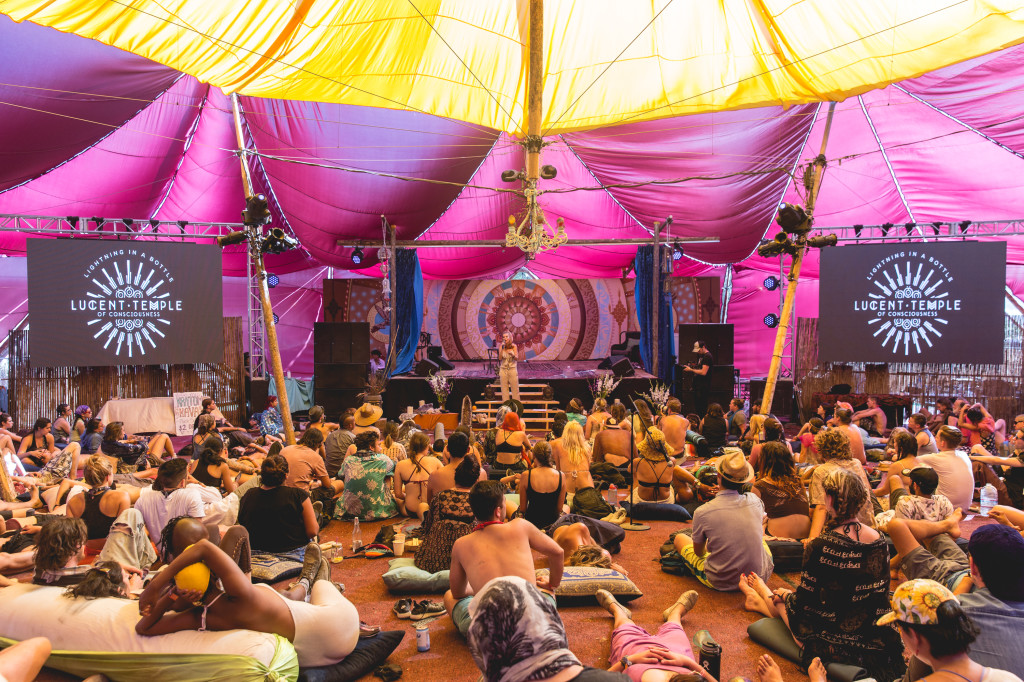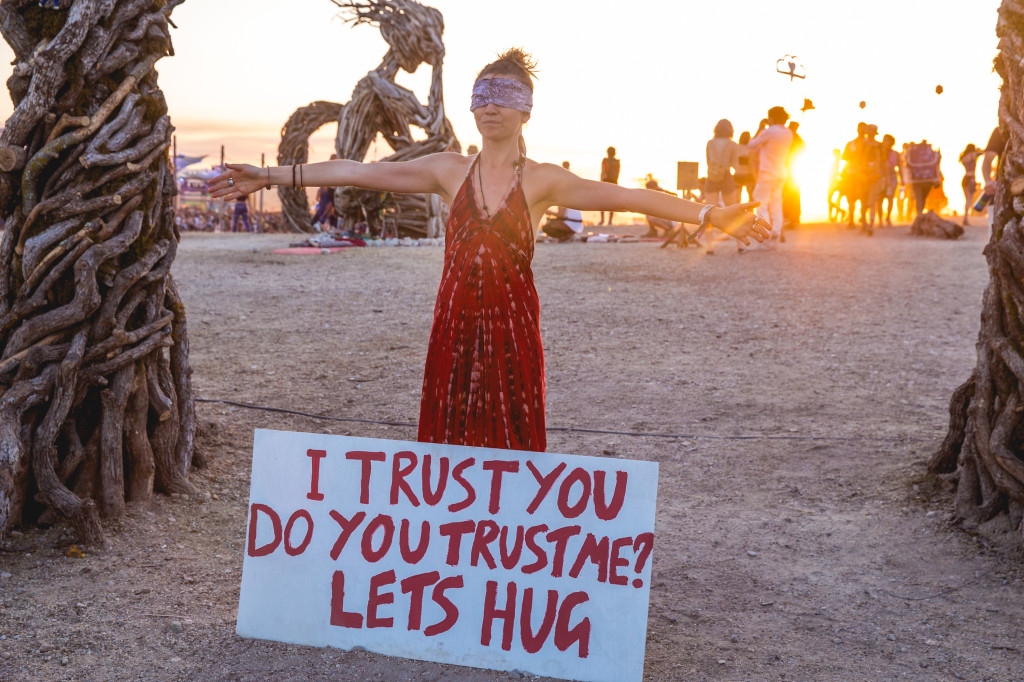 Sometimes LIB is sitting on top of meditation lookout with a group of people howling at the sunset like a pack of wolves. Sometimes LIB is swinging in a hammock on the side of a hill while the Woogie gently pulses in the background. Sometimes LIB is doing yoga to bass music mid-day under the shade of linen. Sometimes LIB is playing a life-sized game of skee ball laughing with your buddies. Always, LIB is coming together with best friends to celebrate being alive in the most human way possible— through art, culture and free expression.