Student fashion shows always strike an emotional chord with the crowd. Perhaps it's the optimistic spirit of new beginnings and the students' unmasked enthusiasm, yet to be replaced with cynicism. Or the young supporters in the audience, dressed in the latest trends and cheering on their friends. The California College of Arts Annual Fashion Show on Friday, May 13 was along these lines, with much anticipation and energy in the air.
The show featured twelve senior designers from the Fashion Design Program. Representatives from Levi's and San Francisco's best-known shoe brand Freda Salvador, who both served as sponsors and mentors for the students, were also in attendance. The young designers presented four to six garments from their own original collections—here were some of the standout collections from the event.
Kristi Pak: Worn
Who doesn't love an oversized sweater? Pak's collection smartly-styled and fun—bright-yellow rain boot and chunky knits, plus exaggerated proportions (a style many of-the-moment designers love to play with.) It takes a huge amount of effort to create and perfect knits for a graduate collection, and Pak's risk paid off. (Image seen above.)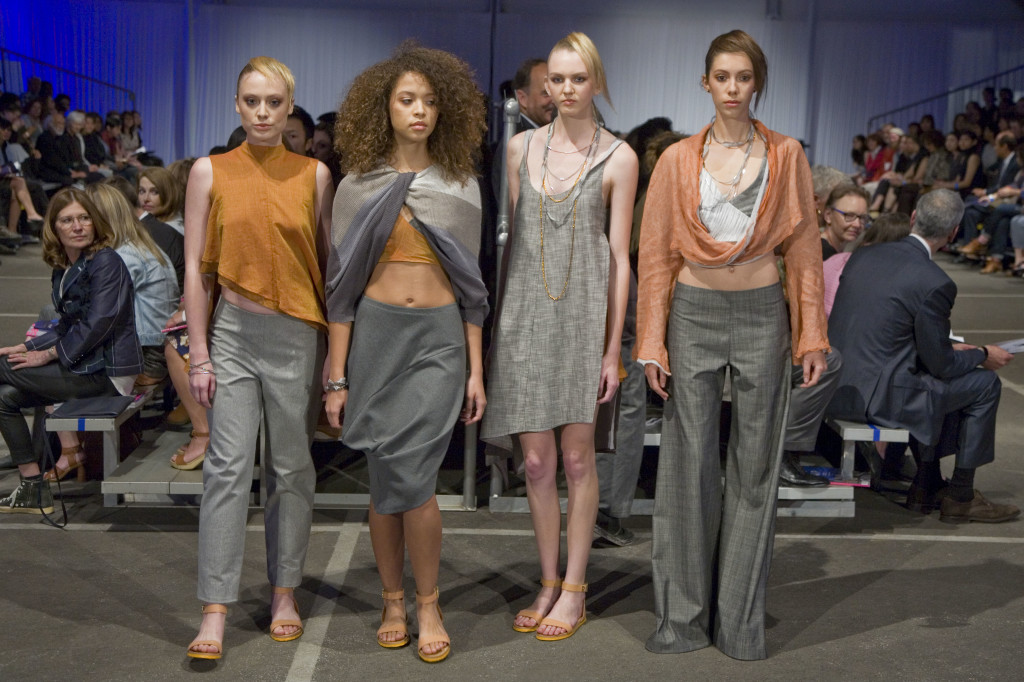 Caitie Dodge: Here I am

Simple, urban and surprisingly wearable, Dodge's collection, according to her statement, "speaks to the tension between the need to hide and the craving to be seen." This meant sophisticated twists, textured fabrics and a muted grey and orange pallet perfectly suited for San Francisco.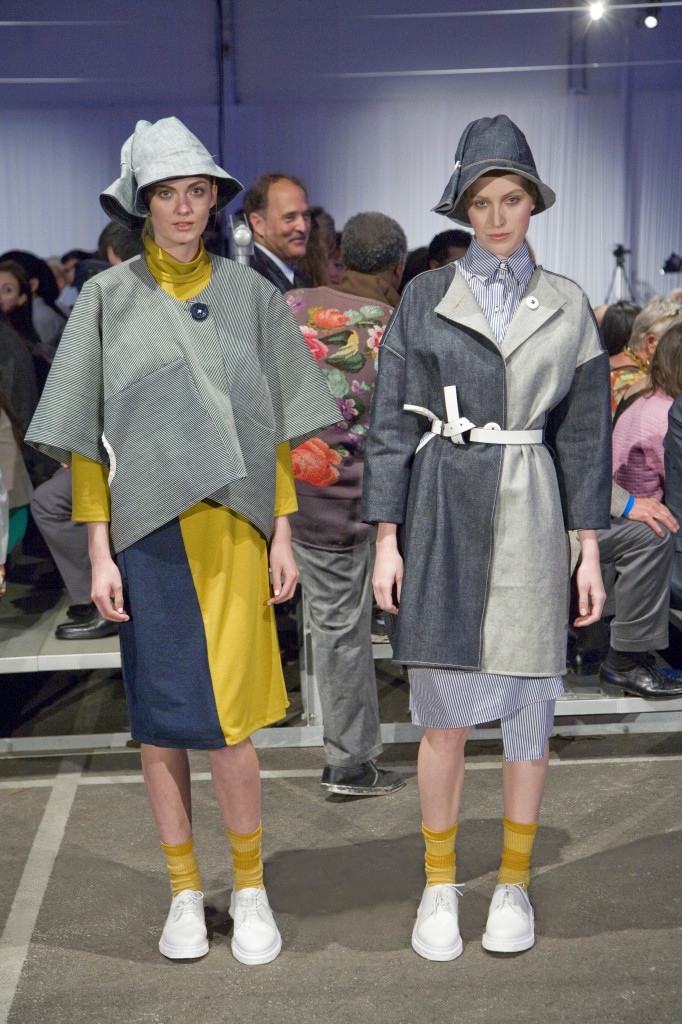 Caroline Chun: So What

Playfully named and masterfully made, Chun's collection of denim and cotton brought her the Levi's Emerging Designer Award, and the choice couldn't be more justified. Unafraid of challenging cuts and stitches, Chun twisted, buttoned and zigzagged her way to victory. Plus, that coat!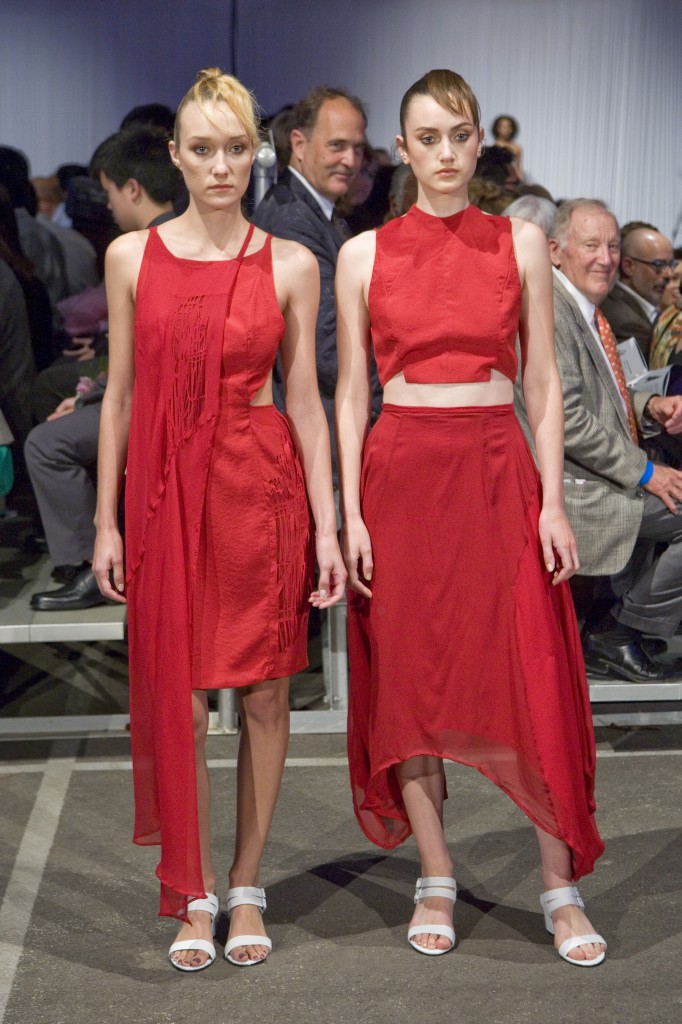 Sophia Lemos: Haptic

While most of her classmates opted for neutrals, greys and blacks, Lemos surprised with a welcome vibrancy of red and green, and offered an elegant, sensual evening wear collection. "I feel the need to make hyper-feminine modes answer the demands of modernity and blend with the unrefined," she wrote in her statement, and delivered.