Anchor Brewing Company has teamed up with Major League Baseball to release a limited edition beer inspired by the San Francisco Giants, just in time for opening day.
Orange Splash Lager (5.2% ABV) is brewed with mandarin oranges, orange peels, and a citrus-like hop varietal that makes it a zesty, light and highly-drinkable craft beer perfect for the upcoming MLB Spring season.
The beer, which made its debut last year in limited quantities on draught, is now back by popular demand and available at select locations in cans cleverly printed with an orange and black baseball jersey design true to what every diehard Giants fan might expect.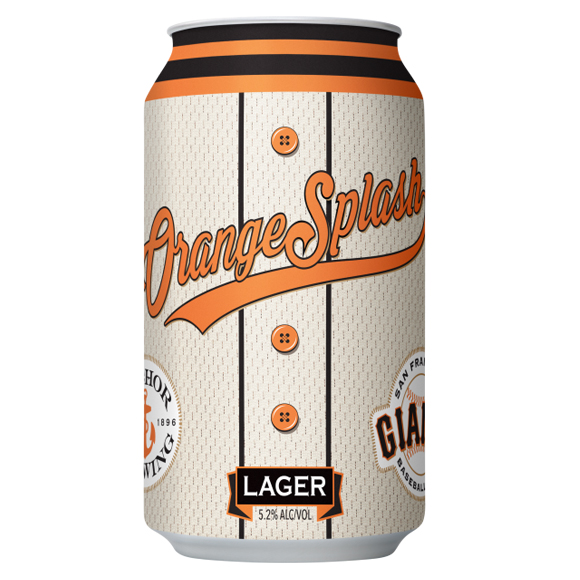 You can find Orange Splash at Anchor Steam Brewing Taproom and Anchor Brewing Beer Garden at The Yard in San Francisco, as well as a number of other Northern California bars and restaurants. You can also use the nifty Anchor Beer Finder to pull up a local market that has the brew in stock.
Beer and baseball have gone hand in hand for over 100 years. Similarly, the Anchor Steam Brewing Company dates back to the California Gold Rush, making it one of the oldest breweries in the country.
What better way to commemorate this longstanding history than a hearty cheers with a cold one? Check out Anchor's site to learn more about its long line of craft beers.