The Brides of March Take to the Streets of SF – Photos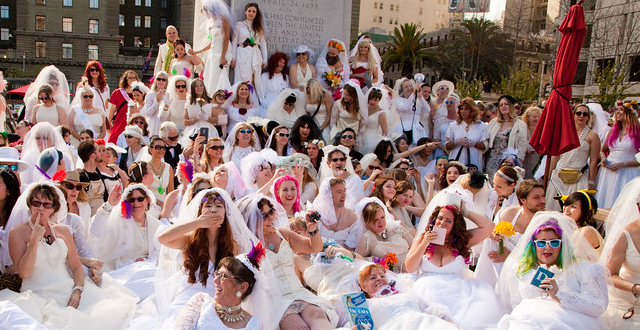 The Cacophony Society – credited with inspiring Chuck Palahniuk's Fight Club and even Burning Man – gathered together on Saturday in San Francisco for their annual Brides of March.
"Before the Internet vomited headlines by the millisecond and turned the minutia of a million boring Facebook lives into news, we were left the privilege of mystery.
This was something The San Francisco Cacophony Society gave me in spades."
– Margaret Cho
All Photos by Cheryl Guerrero.
See the entire gallery at photos.www.sfstation.com