Chronicle Books was kind enough to send me Advice from My 80-Year-Old Self: Real Words of Wisdom from People Ages 7 to 88 by Susan O'Malley. I pulled the book from my mailbox and plopped down on my couch after a long day at work and a packed Bart ride home. I thumb through the book. It's a fast read, uplifting—the cover is a bright yellow. I feel like I received a gift from a friend.
The concept behind the project was to ask people of a wide range of ages, "what advice would you your 80-year-old self give to you?", as that person is already within us. O'Malley is a social practice artist and has used her art as a way to break that stranger/friend barrier and remind us of universal similarities. Talking to strangers can be quite insightful—despite what we've been taught as a youth, as a female, as someone living in a city, or "in this day and age . . ." Despite stranger danger warnings, the book leads me toward a decisive "YES. The world needs more artists/writers in this vein. More people should do these kinds of public projects that cherish the present moment." I feel energized by this call to action.
Then I reach the book's Afterword, written by O'Malley's best friend, Christina Amini. I am quite saddened to learn that O'Malley had passed away before the book was completed. I was just thinking "we need more people like this"—not fewer! To be more unfair, this was an untimely death—O'Malley was only thirty-eight years old, pregnant with twins, who also did not survive. O'Malley is survived by her husband Tim Caro-Bruce.
Tim's name is on the first page as you open the book: "To Tim, Today, until we're 80, and then some." O'Malley's passing seems to push the project's subtle underlying themes out into large block letters—fragility, perseverance, impermanence, appreciation.
A year after O'Malley's death, her work continues to have a voice through this book published by Chronicle Books, as well as artwork on display through the San Francisco Arts Commission Gallery, Oakland Museum of California, and the San Jose Institute of Contemporary Art. Art on Market is also displaying thirty-six of these posters on Market Street between January 15th and March 2016.
Chronicle Books is set to host their Book Launch for Advice from My 80-Year-Old Self: Wednesday, February 10, 6:00-7:30 pm at the San Francisco Arts Commission Main Gallery (401 Van Ness Ave, near Civic Center Bart).
The book is available via Chronicle Books, Amazon, and wherever books are sold. Fittingly, the event is free and open to the public, with a percentage of proceeds from the book being donated to Susan O'Malley Memorial Fund for the Arts.
In anticipation of the book launch, I had the pleasure of speaking with Christina Amini, O'Malley's friend, colleague, and Editorial Director of Art Publishing at Chronicle Books. With Valentine's Day around the corner, I asked her about some of O'Malley's most-loved communities within the Bay Area and her view of the holiday – which coincidentally, O'Malley had written about in 2013.
Preview: Here are 10 Valentine's Day appropriate pages chosen from the book.
"In thinking about Susan and Valentine's Day, I immediately think of Susan's blog post Love Is Everywhere, from Valentine's Day 2013," Amini said. "She wrote about how her freezer stopped working, so she took the old bananas out and made banana bread, and it reminded her of her mother's love. She shared a photo of two imperfect loaves, and assured us that they taste like love."
Amini reflects on O'Malley's giving nature, "Susan had an inclusive view of Valentine's Day. I think she thought about it as an opportunity to think about all the people she loved–from her dear husband Tim, to her loving mother and family, to friends, and the larger community around her."
As a social practice artist, Susan wrote, 'I make art that connects us to each other. To this end I have given pep talks, asked for advice from strangers, and installed inspirational posters in public.'
Amini adds that, "[O'Malley's] project, Advice from My 80-Year-Old Self, was a reflection of her love for her Bay Area community. She interviewed strangers at bus stops, on San Pablo Avenue in Berkeley, in senior centers, and farmers markets to ask them what advice their 80-year-old self would give to their current self. Now, as part of the Advice from My 80-Year-Old Self book and the Art on Market Street posters, she highlights these words of wisdom in full color for all of us to see."
The Bay Area arts community was also very important to O'Malley, and in turn, she was important to it. Amini looks back on O'Malley's career and life which was deeply intertwined with many areas within the art community, "as an art student at California College of Art, a curator at the San Jose ICA, and as an artist – Susan's is beloved by many people here. After she died, arts organizations including the Palo Alto Art Center, to her gallery Romer Young, to The Thing Quarterly, to her publisher at Chronicle Books, all gave out copies of her "It Will Be More Beautiful Than You Could Ever Imagine" posters in her honor. You can see them in windows all around the Bay Area as beacons of love for her—both as a person and as an artist."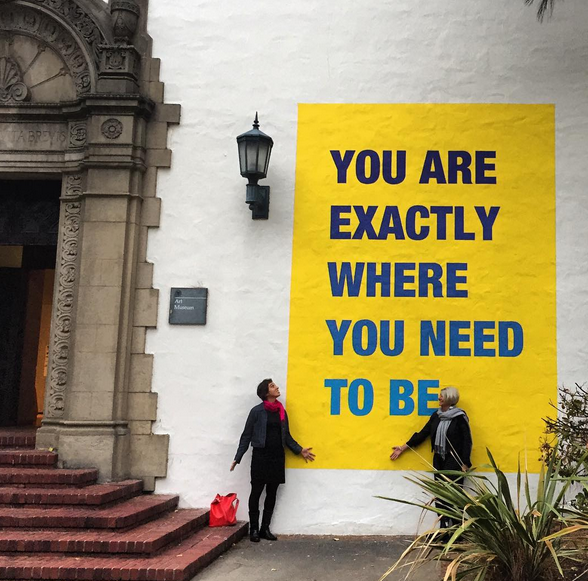 Christina Amini (left) and Lea Feinstein (right) at Mills College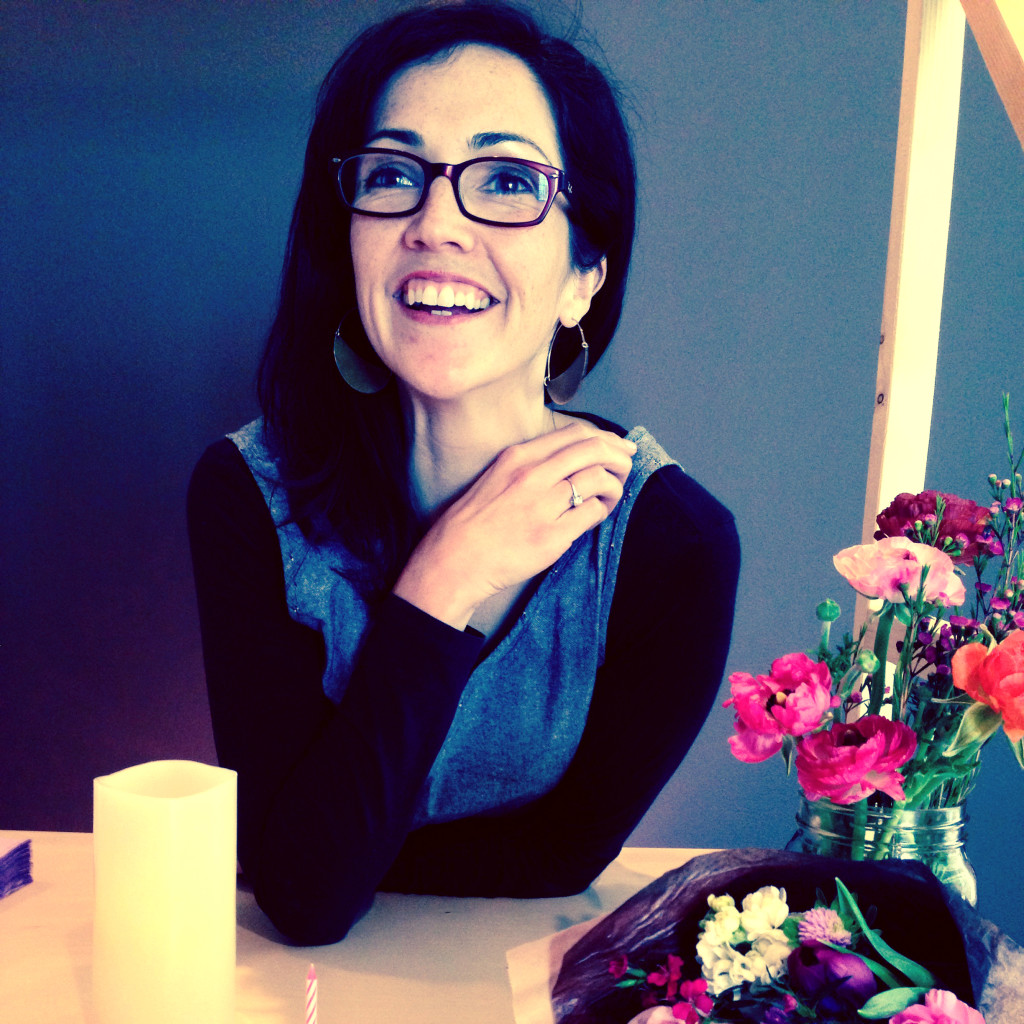 Photo of Susan O'Malley, Courtesy of Chronicle Books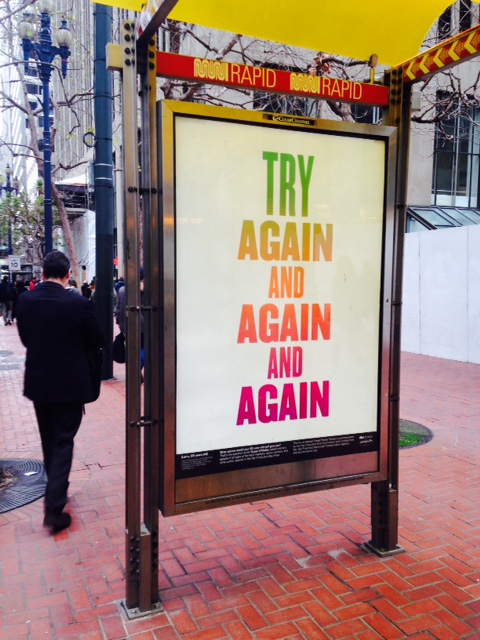 Photo of one of the Market Street posters via SF Arts Commission