Jay Howell, possibly best known for his characters on Fox's animated sitcom Bob's Burgers, will be hosting a book signing party at 111 Minna Gallery on Thursday, November 12.
Punks Git Cut is the first zine anthology from Howell that pieces together a broad selection of hand-drawn illustrations spanning his early and more recent work in 420 pages.
Before Bob's Burgers and his animated work on Sanjay & Craig, a Nickelodeon series for kids about a boy and his snake, Howell had a partially unknown but prolific career in independent publishing.
His penchant for drawing characters with oddly shaped torsos involved in drunken punches or post-coitus embraces, has given Howell—originally from Pleasanton, CA—a reputation for work that's simply "West Coast" in nature.
Janelle Hessig, the Marketing Director at Last Gasp, commented on Jay's work and his ability to encompass that west coast vibe. "Skateboarding, dogs, naked babes, and parties are recurring themes in Jay's art…Those images represent freedom, simplicity, and a means of transcending the drudgery of life. What could be more California than that?"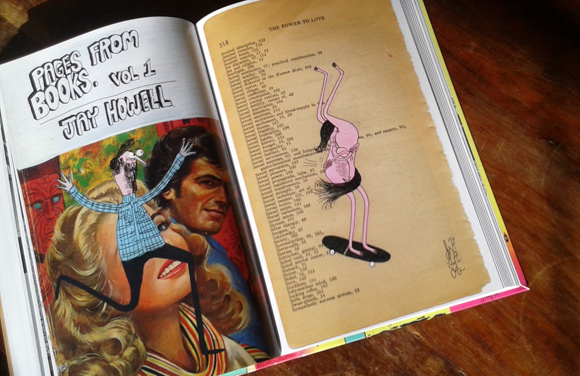 Jay Howell sketches over pages of used books in "Punks Git Cut"
The pages of Punks Git Cut are filled with just the sort of joyous riffraff you might expect from its title. Plenty of bottles get broken, skateboards get ridden, and knives get wielded on unsuspecting villains of smut. Yet, there are many unforeseen episodic gems that transform the unsettling into the hilarious.
One series, "Maggot Energy", follows traditional superhero story line to impart "superhuman, strength, quick reflexes and the ability to understand really hard math problems" to anyone who comes into contact with splayed maggots from a dead rat, old cat food or any other "gross place" where maggots might live.
Thursday's release party will be a homecoming affair for Howell, who also worked at 111 Minna Gallery as a curator during its early days. Following the book signing, Howell will take the stage to DJ as the party extends into the evening.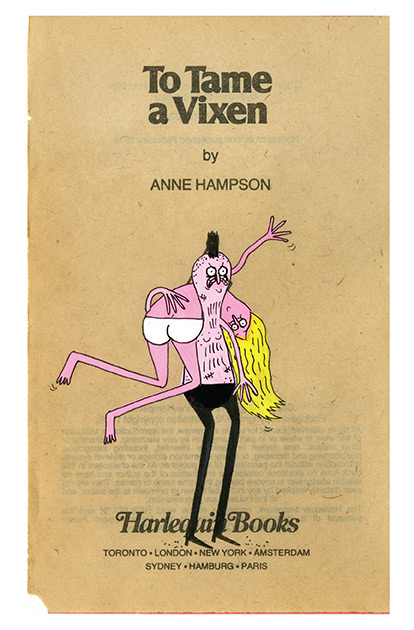 Image from Last Gasp Publishing
Michelle Delaney, the Events Manager at 111 Minna, described Howell as a "renaissance man" whose presence was just as inspirational as his art.
"When he was a curator here he was amazing, he was fun, he was entertaining and he was popular—he always made it a good time," said Delaney. He was also always finding a way to collaborate with artists to intertwine the music, art and film scene, she said, and at some point it was clear that "San Francisco could not hold Jay Howell".
Punks Git Cut is the first of Howell's sketch collections to be published by Last Gasp, a more established publisher featuring subversive and counterculture work. Prior to this, many of his zines came out through Mt. St. Mnt., an art and recording project run by friends from Sacramento.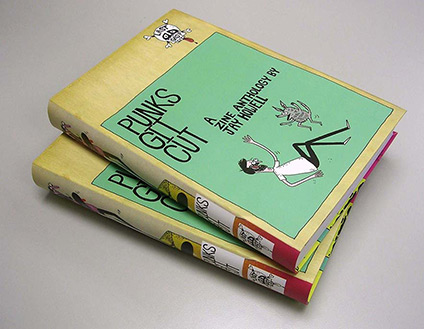 Image from Last Gasp Publishing
Copies of Punks Git Cut will be on sale the night of the event at 111 Minna Street. More details can be found here.
Until then, in the words of Howell…" live and love and always punch the faces of the idiots who harsh your mellow."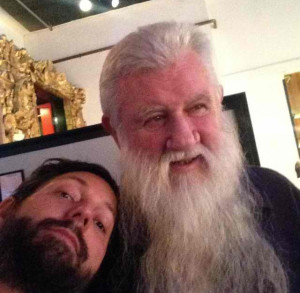 Jay Howell (left) and Ron Turner, founder of Last Gasp Publishing