San Francisco's Best Parties This Weekend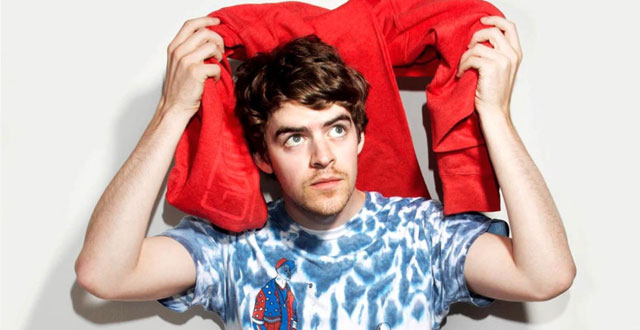 Pride is upon us!  Time to celebrate all things queer dancing at San Francisco's best parties. This is the last "best parties" for a while. We hope these have guided you to some of your wildest nights.
Visit the SF Station events calendar for more event listings.

Friday June 26: Basement Jaxx DJ Set at Public Works
Consistently underrated by the American mainstream, the duo Basement Jaxx has been producing and DJing since the mid-90s. Their discography is an impressive lineup of classic house tunes, and their most recent album, Junto, has a masterful take on afro rhythms featuring soulful, catchy vocals.

Friday June 26: Ryan Hemsworth at 1015
Ryan Hemsworth is a quirky Canadian producer whose online sense of humor and charm enchant his fans. His music is hip-hop based but ranges from hard trap to Blink 182 remixes. You can grab some of Ryan's beats for free on soundcloud and check out a recent SFStation interview with him here.

Saturday June 27: Jack Beats at Harlot
London duo Jack Beats have been releasing on OWSLA over the past few years. Their big, wobbly basslines compliment fresh house beats for a raw, underground sound.

Saturday June 27: Vanilla Ace at Audio
Londoner Vanilla Ace came on the scene in 2012 with massive remixes that established him as a contender in the modern house scene. A little bit of disco, a little bit of new jack swing, and a touch of deep house, his versatile style is tearing up clubs globally.
https://soundcloud.com/shambhalamusicfestival/shambhala-live-008-mark-farina
Saturday June 27: Mark Farina at Mighty
Mushroom Jazz legend and local Mark Farina gets on the decks at Mighty this weekend. Farina's Mushroom Jazz compilations, recorded throughout the past two decades, remain a unique and chill trip-hop twist, combining elements of downtempo, hip hop, jazz and R&B to create a smooth, easy-listening sound.