San Francisco's Best Parties This Weekend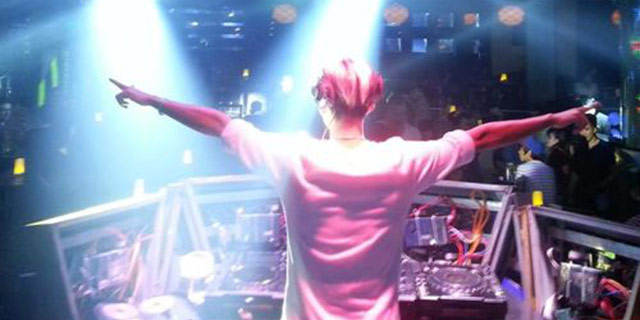 ILoveMakonnen will have the club going up, while John Dalhback and Moguai get the club jumping with upbeat, electro house; all on Saturday. And as the dance floor heats up, we know the party can't stop there, 'cause the very next day, Bay to Breakers hits, taking the weekend to an entirely different level.
Visit the SF Station events calendar for more event listings.
Friday, May 15: Alison Wonderland at 1015 Folsom
Australian DJ Alison Wonderland started her music career as a cellist for the Sydney orchestra. Years later she's just put out her debut album "Run" and is touring all over the world to support it.  She's vibing on the future bass scene with synth-heavy trap that occasionally shows hints of her classical background. Find out more about Alison in her SFStation interview.
Saturday, May 16: Ken Loi at Ruby Skye
What Ken Loi does, he does well. The San Francisco-based DJ / producer makes melodic, uplifting, progressive house with moving chord structures all done with crisp, clean production. He'll bring his impressive roster of remixes and singles, which almost always featuring beautiful female vocals, to Ruby Skye.
Saturday, May 16: ILoveMakonnen at The Independent
Makonnen undoubtedly had an incredible rise to fame last year. His track "Tuesday" featuring Drake blew up across the airwaves as his I Love Makonnen EP landed him a deal with Drake's label OVO Sound. Highly regarded producers like Metro Boomin create his beats, relying on a subtle auto-tune as Makonnen spits his slowed down verses.
Saturday, May 16: John Dahlback at Temple
DJ, producer, and label owner John Dahlback is Swedish EDM royalty. He has put out an obscene amount of singles and remixes over the past decade, with varied sounds ranging from electro to progressive all using infectious, club-ready energy to build to satisfying drops. This Swede doesn't come around often, and is not one to miss.
Saturday, May 16: Moguai at Vessel
Well known German producer Moguai recently saw anthemic success on the festival circuit with this track with Dimitri Vegas & Like Mike, "Mammoth." Combining hints of the best elements of trance with dirty electro house, his sets are epic from start to finish.
Saturday, May 16: DJ Spinderella at f8
One of the most famous female hip-hop DJs to ever do it, DJ Spinderella will be on the decks at the intimate f8 this Saturday. Most recently in a Geico commercial, this Salt-N-Pepa DJ will play some old school hip-hop to bring back the 90s feel.