UK Multi-Instrumentalist Jack Garratt to Make SF Debut at Sold-Out Popscene Show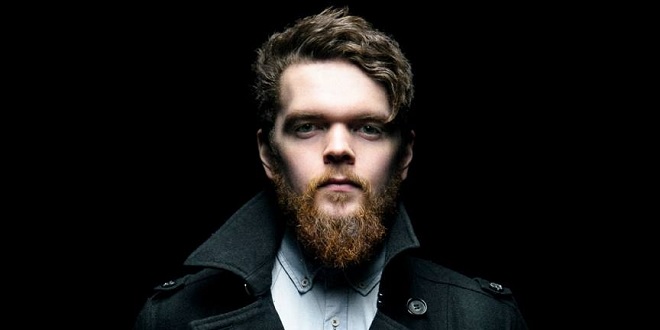 London-based troubadour Jack Garratt alternates live singing with vocal samples while simultaneously playing the guitar and keyboard, using loop pedals for bass and drums, and tinkering with his laptop. He can also play the trombone, harmonica, mandolin and ukulele.
Garratt wraps up his U.S. tour with his first-ever San Francisco performance, at a sold-out Popscene show at the Rickshaw Stop on March 27. We talked with him about songwriting and his musical influences, beard maintenance and his reaction to his track "Worry" premiering on global airwaves.
Your parents are both musicians that exposed you to instruments at an early age, but how did you learn to write music?
Great question. I don't know. I learned to write music just by listening to it. I try to listen to as many variations of good songwriting as I can from all different kinds of genres and artists. But probably more than that, my mom and dad introduced me to so many fantastic artists.
One stands out more than others: Jackson Browne. In my early teens, he introduced me to the idea of craftsmanship and making sure that everything is placed correctly and taking care of songwriting. Jackson Browne was probably my teacher in terms of well-written songs. The actual lessons were me doing them myself.
Who are your biggest musical influences?
I learned to play guitar by watching YouTube videos of Stevie Ray Vaughan. He's my all-time favorite guitar inspiration. I'm a big Jimi Hendrix fan, as well, but there's something about Stevie Ray Vaughan's attitude to that instrument. It was like nothing I ever heard or seen on video. I learned to play guitar by watching his licks.
On top of that, I think I've already been vocal on this in other interviews, but Stevie Wonder was another influence for me. When I was younger, I noticed he could always keep songs interesting. There's no one like Stevie Wonder. With production and the chords, it's crazy and ridiculously complicated. I had the chance to meet him last year. It was a horrifying experience.
What instruments have you been carrying with you on tour?
I'm taking my live setup with me. I play guitar and keys and drums at the same time and then sing. I have my drum pad with all of my track samples that I can trigger at any point.
On top of that, I have my laptop with all my sounds on it and I play a Strat like Stevie Ray Vaughan did. I try to keep it minimal because there's only one of me, but I carry enough instruments for about seven people.
When did you grow your beard and how do you keep it tame on the road?
[laughs] I started growing it maybe a year and a half ago. I just try and take the best care of it that I can. I have a special beard comb that I take with me everywhere. I have beard oil that I use, as well, that I can only get in America. It's a nice little side project to have. The only problem is the color and I can't grow anything above my lip.
What are your plans for your brief one-month break before touring Europe?
I think the San Francisco show actually sold out, which is absolutely unbelievable, crazy. I'm going to LA for a couple of weeks, then I might be going to Denmark for a week after that to work on some stuff. Nothing too major. The year is going to be so busy with live work, I need to fit in my writing and recording time when I can. I need to keep my creative juices interested and inspired.
I don't want to overdue the gig bit. I'm already in March and I don't know how many shows I've done, but it's not even remotely close to how many shows I'm going to do by the end of the year. I think it's good to load up on gigs, then take a nice chunk of time out to take a step back and appreciate it, and then start writing again.
What do you miss most about London when traveling abroad?
I tell you what, the last time I was out in America, it was always just glorious sunshine because I was in LA. I was out there for nearly three weeks and by the end of it, I just missed clouds. It's not too mature, but I don't know why LA can't just give me a fucking cloud. That's about it.
I really miss London. I love London so much. I love how busy it is and how horrible everyone is. It's lovely, but the weather is crap. I just miss the little things.
What was your reaction to the praise you first received from BBC Radio One's DJ Zane Lowe?
Absolutely unbelievable! It was a really emotional day, actually. The first song he played on the radio was "Worry." We had released it only a couple days before he played it on air. The song was taken to him by his producers to see if maybe he wanted to play the song at some point over a couple weeks. They ended up playing it that night. I remember getting an email at 6pm, Zane's playing your song on Radio One tonight in an hour. It was absolutely unbelievable.
I was in my flat, with my girlfriend there, and then we went out to go get burgers. It was one of the craziest nights of my life. The best thing about that was that his producer had heard it already but Zane hadn't heard it yet. His reaction he had on air was the one he had listening to that song for the first time. It was funny to hear a man try to contain himself. He's a great guy.
https://youtu.be/u7F_DYRSzy4
Have you ever visited San Francisco?
This is my first time out in San Francisco. I've never really been out to that part of America, only Chicago, Minnesota and bits of New York. I've only ever flown out to LA.
What was different about your creative approach on the upcoming EP, Synesthesiac?
Why did I call it that? It's such a mouthful. On the first EP that I released, Remnants, I was concentrating more on the songwriting, trying to create songs and give them a real place to live. I co-produced those songs with a friend of mine.
This time it's a lot more of me on the production, trying to challenge myself and see how to use those sounds. It's not a step in a new direction or a new sound, it's just trying something else at the moment. "Chemical" has had a great response as well. I'm excited to see what other people think of the tracks. It's not a new sound or a new step, just me trying something out for a while. Once the record comes out, I go back and take the songwriting to a new level.
Jack Garratt's March 27 show at Popscene is Sold Out. More info.