Blackbird launches Game of Thrones Cocktail Menu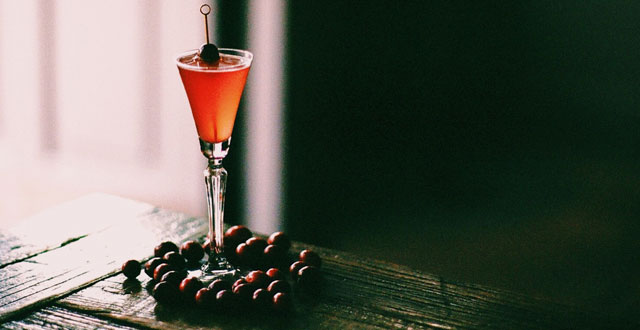 Winter is coming. After season upon season of Game of Thrones, this phrase acquired an ominous meaning and became a staple among the show's fans. Following in step, Market Street cocktail bar Blackbird is welcoming the winter season with a special cocktail menu inspired by the series.
Bar manager Matt Grippo introduced the menu this week with six sophisticated drinks named and fashioned in the spirit of Game of Thrones. The seasonal paper menu is illustrated with the famous quote floating over gloomy pine trees, the new offerings listed in detail.
The Red Wedding, served in a tall Champagne flute, is nothing like the gruesome episode it's named after—sparkly, refreshing and featuring a Doug Fir shrub, the cocktail is festive and as Christmas-appropriate as it gets.
Another classic winter treat is Milk of the Poppy, with an eggnog texture and notes of cognac, cinnamon and nutmeg. It's comforting and aimed at the sweet, creamy cocktails devotees.
On the bitter side of winter, Castle Black and The Night's Watch are competing for the most complex flavor crown of the Blackbird kingdom. The first features Beefeater 24 with ginger stout, grapefruit and honey. The brown, thick concoction grows on you slowly but surely, like Margaery Tyrell. The second, The Night's Watch, challenges the drinker even further with bitter plum and lavender flavors.
Another cocktail for the brave is Mad King, featuring scotch, Aperol, port and walnut bitters—very manly, boozy and dark indeed. The climax, Mother of Dragons, is supposed to be lit on fire, but due to the full house at the launch party, the impressive trick was cautiously ruled out. This is not Westros, after all.