Nas Celebrates 20-Year Anniversary of 'Illmatic' at Fox Theater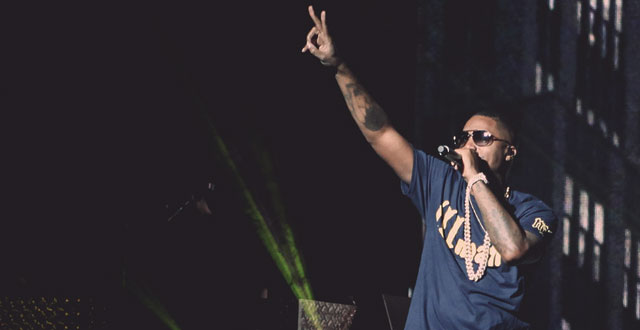 Photos from the Tuesday screening and concert by Abe Coloma.
New York rapper Nas celebrated the 20th anniversary of his debut album Illmatic, widely regarded as a milestone release and transitional moment in hip hop, at Fox Theater this week with a documentary screening and concert.
The Sunday performance (he was also at the venue Tuesday night) started with a screening of the documentary Nas: Time is Illmatic, presented by Hennessy V.S, that details the rise of the rapper's career from the hard-knock projects in Queensbridge to an artist who now transcends hip hop with accolades stretching from the hood to Harvard.
Much like Nas' music, the film goes beyond the old rags-to-riches hip hop cliche with an articulate look at the effects of the crack epidemic on the young Nasir Jones and the community around him and how that ultimately shaped the breakthrough album.
The concert that followed further cemented the rapper's legacy as one of the best MCs to ever touch a mic. He worked his way through the album, start to finish, backed only by a DJ as he dropped insights between songs on the recording process and his mindset as he set out to create an album that represented the world in which he lived.
With a 15-stop tour that ended Tuesday in Oakland, it might seem a little indulgent, but very few MCs still performing come close to holding a stage with the skill and confidence in which Nas performs (only Rakim and Jay Z come to mind). It's a well-deserved celebration and a welcomed reminder of the artistry of hip hop.