Cafe du Nord to Reopen with Limited Music, New Menu and Cocktails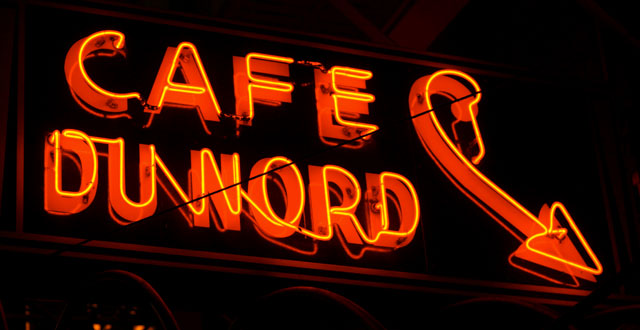 Cafe du Nord will reopen this fall with a new food and drink menu and limited live entertainment, according to an announcement today.
The food and drink offerings will receive a major upgrade under a partnership with Ne Timeas Restaurant Group (Flour and Water, Central Kitchen) and Bon Vivants (Trick Dog). However, it appears the live music schedule will be nothing like the Cafe du Nord of yore, which hosted local and touring acts almost every night for several years until an ownership change last year.
The space will be divided into two rooms with a 40-foot bar, stools and tables at the entry and a back dining room that will accommodate seating for 40 people with a full-service menu and a stage with "impromptu intimate entertainment acts."
The restaurant will be open until 2am daily with "dishes and cocktails inspired by 100 years of San Francisco nightlife."
An early look at featured cocktails includes the Red Nicols Cobbler, with Champagne, Cognac, cherry, lemon, and nutmeg; the Zoot Sims Punch, with tequila, Tokaji, peach, and lime; and the Chick's Sunrise, with Mezcal, chile liqueur, cassis, grapefruit juice.
The bar menu will feature American classics, such at the Du Nord Burger and fries, along with razor clams with salsa verde, salt cod Croquettes with chili and sea urchin aioli and beef tongue with smoked oyster remoulade.
"With a history that spans over 100 years, it is an amazing opportunity to create a food menu that spotlights classic American dishes, inspired by the talented cocktail and spirit program behind the bar," says Executive Chef Thomas McNaughton.
Share your thoughts on the changes at Cafe du Nord in our comments section.
Photo Credit: Niall Kennedy / Flikr