Australian producer Flume (Harley Streten) is set to release a four-disc deluxe edition of his debut self-titled album, featuring a new mixtape, remixes and production software.
Available digitally on November 12 and physically on December 10, the compilation comes with a 70-minute tour video, Ableton Live 9 Lite DJ software and stems that allow aspiring producers to manipulate parts from three of his songs: "Holdin On," "Insane," and "On Top."
In addition to the original album, remixes by Flume and remixes of Flume tracks by other producers, a mixtape brings new life to Flume with vocals by Ghostface Killah, Stalley, Killer Mike, Twin Shadow, How to Dress Well, Autre Ne Veut and Boldy James.
Flume's debut album saw him successfully collaborate with vocal artists George Maple, Moon Holiday, Jezzabell Doran, Chet Faker and New York rapper T.Shirt. After collecting a handful of electronic music awards last year, he embarked on his North American Infinity Prism tour with a stop at the Mezzanine this past April. His new mixtape re-imagines previous creations in a refreshing manner that makes each song feel new again.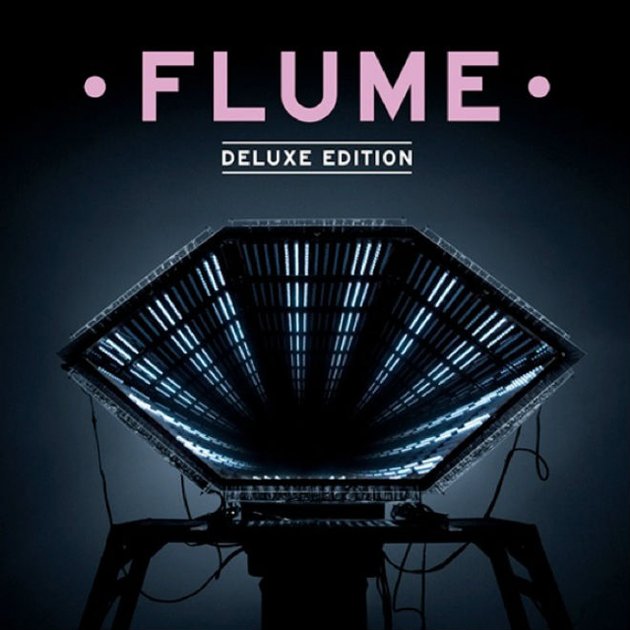 Flume's mixtape starts with an eloquent piano melody and haunting, high-pitched vocals with "Intro." Like many of the subsequent tracks, there is a delayed arrival with guest MCs, which acts as another layer atop Flume's fully developed beats. It takes Flume's originals instrumentals to the next level and gives each song more gangster grit.
Intro
[soundcloud url="https://api.soundcloud.com/tracks/115404666″ width="100%" height="166″ iframe="true" /]
Pairing Wu Tang Clan's Ghostface Killah with Flume should pique the interest of many music fans out of sheer curiosity. The versatility of both artists blends harmoniously in "Space Cadet." A ticking metronome melody keeps an honest pace for Ghostface's raps, as he rhymes alongside American singer Autre Ne Veut.
Space Cadet
[soundcloud url="https://api.soundcloud.com/tracks/118070771″ width="100%" height="166″ iframe="true" /]
The rest of the record follows a similar formula, adding new vocal components to previously created tracks for more engaging consumption.
Flume throws in a few remixes of other talented artists such as Disclosure and New Navy and remixes of his tracks by other artists. Although Flume's mixtape is merely a re-creation of previously released tracks, the breadth of tracks and the addition of MCs broadens the already inviting appeal of his sound.
Flume Deluxe Edition Mixtape:
1. Intro (feat. Stalley)
2. Space Cadet (feat. Ghostface Killah & Autre Ne Veut)
3. Insane (feat. Killer Mike & Moon Holiday)
4. Stay Close (feat. Boldy James, Alexander Spit & Aaron Cohen)
5. Holdin On (feat. Freddie Gibbs)
6. Change (feat. How To Dress Well)
7. Warm Thoughts (feat. Grande Marshall & Goldie Glo)
8. Sleepless (feat. Twin Shadow & Jezzabell Doran)
9. Hyperparadise (feat. M.O.P.)
10. Disclosure – You & Me (Flume remix)
11. Hermitude – HyperParadise (Flume remix)
12. Yolanda Be Cool & Gurrumul – A Baru In New York (Flume soundtrack version)
13. New Navy – Zimbabwe (Flume remix)
14. Sleepless (feat. Jezzabell Doran) (Shlohmo remix)
15. Holdin On (123MRK remix)
16. Left Alone (Ta-Ku remix)
17. Holdin On (Hermitude remix)
18. Insane (LDRU remix)
Find more info on the release and a link to pre-order at Momandpopmusic.com.