Sneak Peak: The Official Outside Lands 2013 Poster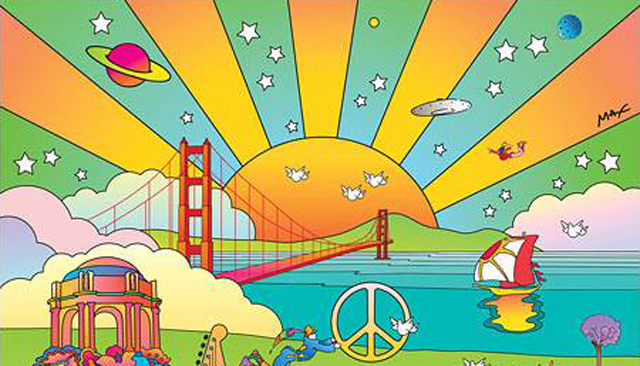 New York artist Peter Max shared the official Outside Lands poster he created for the fest this year, a psychedelic motif featuring one of Golden Gate Park's iconic windmills the Palace of Fine Arts and the Golden Gate Bridge.
Max is well-known for his 60s psychedelic artwork and appeared on the cover of Life Magazine in 1969. He offered this description of the poster in a news release: ""I am thrilled to be able to create a poster for Outside Lands. I have always enjoyed Golden Gate Park and have many fond memories there and in San Francisco. I LOVE music and this poster represents love and music, two of my favorite things! I know my friend Paul McCartney will be at the music festival too so I am especially happy about this poster." We think it's one of the best posters yet at Outside Lands!