Daft Punk Collaborator Nile Rodgers to Replace D'Angelo at Outside Lands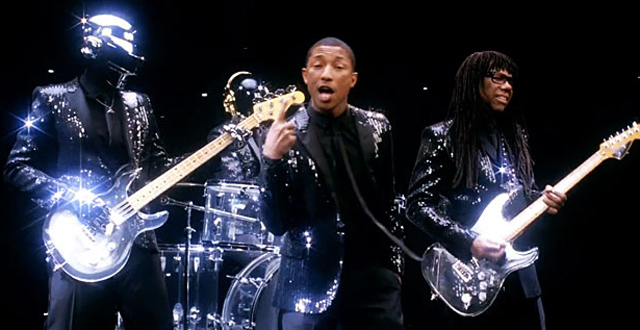 Bad new first: D'Angelo had to cancel his appearance at Outside Lands due to a medical emergency. The good news: Chic featuring Nile Rodgers, the disco pioneer who's guitar work is all over Daft Punk's summer anthem "Get Lucky," will replace the R&B singer on the bill.
In addition to Outside Lands, D'Angelo cancelled several shows across the U.S. due to an unspecified medical condition, according the Chicago Tribune. The newspaper reported that an agent for the singer said, "It's serious, but he should be OK." Let's hope for a speedy recovery.
Outside Lands organizers made the announcement this morning:
Due to a medical emergency, D'Angelo will be unable to perform at Outside Lands this Friday. He expresses his sincere regret due to this unfortunate circumstance. Festival promoters are pleased to announce that CHIC featuring Nile Rodgers will take his slot closing the Sutro Stage.
CHIC is a party band and the finest purveyor of uptown disco and downtown funk. Co-founder Nile Rodgers has an extraordinary history of collaborations as producer and performer with many artists including Madonna, David Bowie's most successful album Let's Dance and, most recently, Daft Punk.
"We hope that D'Angelo has a speedy recovery, and we are grateful to Nile Rodgers and CHIC for stepping in at this late hour," says Allen Scott of Another Planet Entertainment. "CHIC is still one of the greatest live bands around and I can guarantee that they are going to bring the party to Outside Lands on Friday."
Chic was founded by Rodgers and bassist Bernard Edwards in 1976 and helped fuel the disco era with hits "Good Times," "Le Freak" and "Dance, Dance, Dance (Yowsah, Yowsah, Yowsah)." We'd be surprised if "Get Lucky" doesn't make it into the set.
http://youtu.be/rTusMLs9SJE