ENO Wine Bar in Union Square Features Cheese and Chocolate Too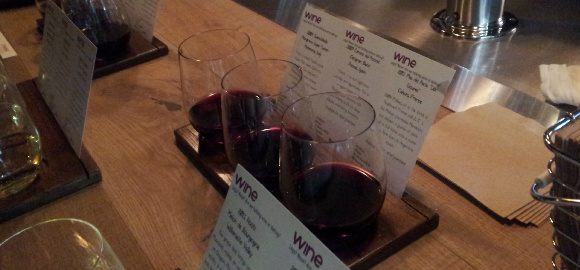 ENO Wine Bar, with six other locations across the country, has opened its first spot in San Francisco, right in the heart of Union Square.
The concept behind ENO is fairly simple – provide guests with wine, paired with chocolate and cheese. "ENO is all about the pairings. We have an eclectic wine list with a selection of hundreds of bottles and dozens offered by the glass as well," Wine Director Joel Kampfe said. "But I think the flights we offer create a unique experience for either small or larger groups. Guests can choose their wine first, then we'll help them pair it with an appropriate cheese or chocolate flight – or vice versa. It's really the perfect match."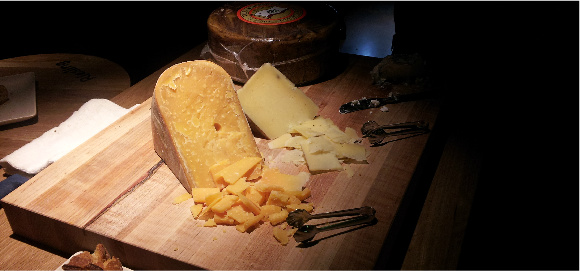 Kampfe said he created the wine list to offer simple, approachable wines and not make them "too geeky." Hence the creative names he has come up with for some of the flights – "Kick Ash White" and "Gateway Drugs" included. ENO does work with local purveyors in terms of cheese, chocolate and wine, but Kampfe also has an international flair in his selections, with offerings from across the globe. "We want people to have fun with wine and see it as an adventure. Whether it's a newbie or someone with a deeper knowledge of wine, we want to make the overall experience less contentious," Kampfe said. "So while our staff is here to educate and answer any questions, we want that to be an enjoyable experience. People can come in with the most basic of questions and still feel at ease asking them here."
The wine bar, which seats about 55 people, includes a spacious front room and also a back room with adjoining fireplace. Like all the other ENO locations in the United States, the goal behind the design was to bring a unique, San Francisco flavor to the Union Square locale. The sleek design fits into the ENO mold of offering a social, relaxing experience for guests.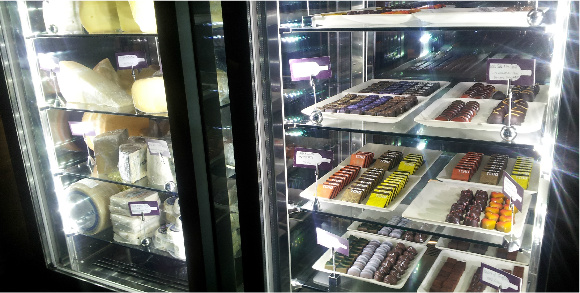 Currently, ENO is open for happy hour and after work (4:00pm to Midnight Monday-Saturday, 3:00-10:00pm on Sunday) but ultimately, ENO Brand Director Scott Harney said he hopes to open earlier, providing coffee and pastries made in-house.  ENO Wine bar is located at 320 Geary Street (between Mason and Powell).