SF Student Chefs Battle it out at Luce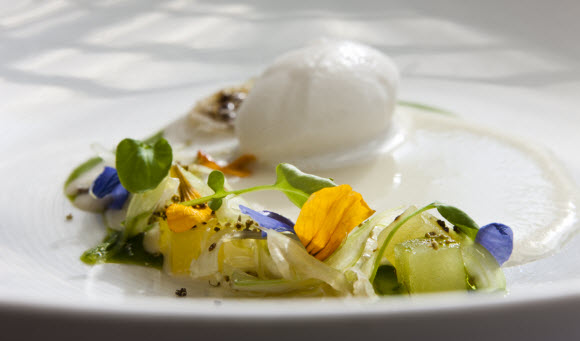 For culinary students, there's no better example of "real world experience" than cooking alongside a Michelin-star chef from one of San Francisco's top restaurant—in a competition. Starting on Sunday, March 3, that's exactly what's going on at Luce, with the Second Annual Culinary Clash.
Students from the California Culinary Academy and The Art Institute of California will be submitting menus and recipes and four finalists will be selected to cook their menu at Luce alongside Michelin-star Chef de Cuisine Daniel Corey. The proceeds from the dinners will benefit each school's scholarship fund. The four finalists will be judged by a panel of hotel executives, food writers and restaurant guests; the grand prize winner will be invited to cook with Chef Corey at an off-site event later on.
The three course dinners are offered for $40 a person on Sundays, March 3 through 24. The grand prize winner will be announced at a special event on March 28.
Second Annual Culinary Clash
Sunday, March 3-24
Luce, 888 Howard Street (inside the InterContinental Hotel)
Image courtesy of Rubina Jaffer