Exploratorium Goes 'On the Move' With Pop-Up Museums
Exploratorium is closing its doors at the Palace of Fine Arts on January 2, 2013 (but will be open to the public, for free, all that day) in order to gear up for a big move to Pier 15 on the Embarcadero.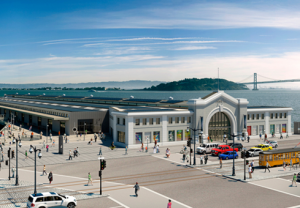 In the interim, museum-lovers and science fans should find comfort in the fact that there will be Exploratorium pop-ups in various locations around San Francisco, with mobile exhibits offering passersby the chance to play, learn and look at the city differently while taking a break from their errands and daily activities.
Anyone can take part in the experiments and other fun happenings around town with the Exploratorium Explainers, planned from January through March—just follow @theExplainers on twitter to find out when and where they will be on any given day.
Magic tricks, goofy goggles that alter visual perception, lessons on how to find North without a compass or smart phone and a mobile Camera Obscura are just some of the activities planned for Explainers.
On March 10th, a fleet of special science trucks will roll through the Mission, Bayview and outside of Pier 15 for what is being described as "part road show, part street fair and part chautauqua."
The 25th Annual Pi Day celebration, a nerdy holiday created by Exploratorium physicist Larry "Prince of Pi" Shaw back in 1988 that has since achieved international recognition, will also continue on March 14. The event is an excuse for all things 3.14-related, including nerdy jokes (Here's a classic: In Alaska, pi is only 3.00, because, as you know, everything shrinks in the cold. They call it Eskimo pi.) and pie eating.
For more information, visit exploratorium.edu