SF Station and Academy of Art University have teamed up to deliver a bi-weekly SF Street Style gallery created by students at the School of Fashion.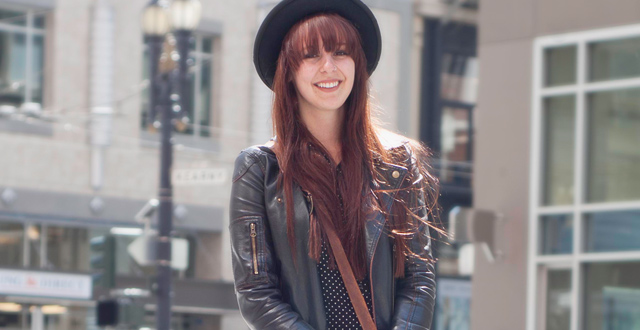 Photo by Pilar Gonzalez.
"Be it utility accents, a touch of retro, or a pop of color, menswear is everywhere in SF street style right now. For men and women, utility garments such as the classic messenger bag, denim on denim, military coats and combat boots are both hip and practical when it comes to trekking up and down San Francisco hills in unpredictable climates. Add a bright accent piece, and we can see the direct influence of Louis Vuitton's Spring 2013 menswear collection. Bow ties, brogues, cardigans and coiffures are mainstays of the new "neo-dandy", as well as a boy-meets-girl look that has been dominating runways for quite a few seasons. We all know San Franciscans love their boots, and men's dress boots, hugely popular in the 60's, seem to be making a come back. Could they possibly replace combat boots and the ten year reign they've held over fashionable footwear? We'll just have to wait and see. "
– Noah Shaw
View the entire gallery here:
http://photos.www.sfstation.com/Fashion/SF-Street-Style-Vol-47

Photo by Yi-Ting Chen.
——————–
More about the Academy of Art University School of Fashion, one of the countries top fashion schools: